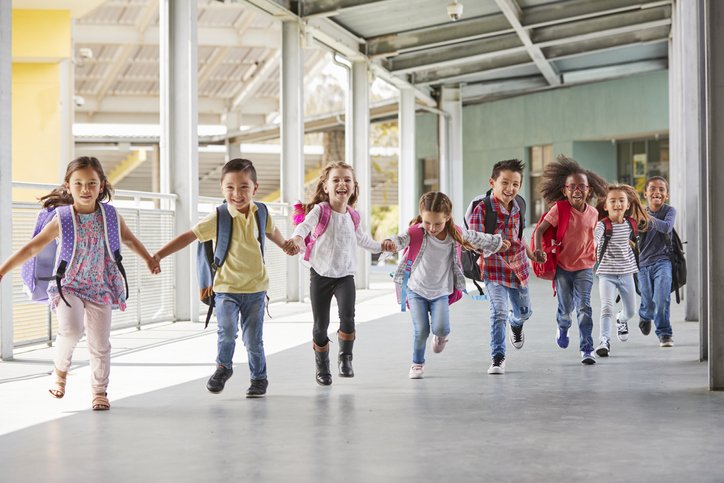 Student needs in the United States are changing. Teachers need the right tools in order to effectively reach all students. Dr. Connie Zucker, ESL Program Director at Concordia University Ann Arbor, understands these shifts quite well.
---
Dr. Zucker Leads from Experience and by Example
Recently, I had the opportunity to sit down with Dr. Zucker to learn more about her background and experience within ESL Education. As we chatted, I was wowed by Zucker's insight, as well as her embodiment of her educational philosophies. Dr. Zucker is a lifelong learner, and it shows both personally and in her professional work as a program director. I left the conversation realizing the innovative thinking, zeal for learning, and student advocacy that are each woven into the mission of the ESL teacher.
ESL Teachers are In-Demand
Zucker's résumé includes teaching Spanish at Livonia Public Schools, a Master's in Second Language Teaching from Wayne State, and a Ph.D. in Curriculum & Instruction for Second Language Learning. When asked why someone should consider teaching English as a Second Language, Zucker shot straight to the point. "The need for skilled ESL teachers is obvious. There is a large percentage of students [attending our schools] who do not speak English. [These students] are in everyone's classroom. Earning the Endorsement in English as a Second Language expands teachers' tool kits," she states.
Dr. Connie Zucker is CUAA's ESL Program Director.
The demand for ESL-trained teachers is growing, with some schools requiring their teachers to become endorsed in ESL. While the majority of ESL students are found in elementary schools, most high schools in the United States have ESL students present. Even if a student isn't classified as an ESL student, it's possible that English was their second language, and now they're considered "proficient" at English.
The data is clear: our teachers need to be better prepared to meet the needs of students who speak other languages before learning English. But, knowing the data is isn't enough.
After chatting with Dr. Zucker about the program, it was obvious that there is more than just changing demographics or new and interesting data motivating her to lead and teach at CUAA. Like the best educators, Dr. Zucker has embraced the mission of teaching. The best part about working with ESL students, in Zucker's opinion, is that the ESL teacher builds a rewarding relationship with students. The ESL teachers become advocates for the children they are working with, and often times, they are working with high-achieving students.
Moving Past Misconceptions
Dr. Zucker shared with me just a few misconceptions about ESL students. In all student populations, some of the learners will have deficits. Speaking English as a Second Language is challenging in an American classroom, but it doesn't have to be a deficit. Unfortunately, it can be difficult for teachers to identify a student's strengths if he or she does not speak the same language as the teacher, but it is not impossible to do. Learning what an ESL student enjoys and has success in is well worth the effort from an educational and relational perspective.
Modeling Cultural Competency with Confidence
In addition to overcoming some of the obvious communication barriers, Zucker mentioned that "not all American classrooms are prepared to get beyond some of the cultural differences [that exist between ESL and English-speaking students.]" There is certainly a lot of room for growth in our schools in the realm of cultural competency. A teacher who is trained in ESL has a greater understanding of the unique learning needs ESL students have and can help all of his or her students adjust to a multicultural setting. The benefits of having an ESL endorsement stretch beyond grasping literacy basics.
The data data is clear: our teachers need to be better prepared to meet the needs of students who speak other languages before learning English. But, knowing the data isn't enough.
Teaching ESL is an Adventure
Talking with Dr. Zucker is life-giving. It's clear that she knows why she does what she does. She has such a calm confidence and cheerful disposition; when I learned that she's beginning to master video games for the purpose of brain health (Rory McIlroy PGA Tour and civilization games are her purview), part of me was surprised, and part of me wasn't fazed.
Dr. Zucker showed me that if you despise learning new things, relationship-building, meeting student needs, and exploring other cultures, being an ESL teacher probably isn't for you. However, if you love standing up for your students, bonding with them, and providing meaningful educational support, earning an endorsement in ESL could be invigorating to your teaching career.
Robert Frost said, "I am not a teacher, but an awakener."
ESL teachers have the ability to inspire their students to embrace confidence and courage as English learners. The students out there need an awakener.
Are you ready?
— Vanessa Lane is the Outreach Coordinator for Graduate Education at Concordia University in Ann Arbor and can be reached at vanessa.lane@cuaa.edu. When she's not at work, she can be found taking her kids to the Hands On Museum or watching NBA basketball with her husband.
If this story has inspired you, why not explore how you can help further Concordia's mission through giving.