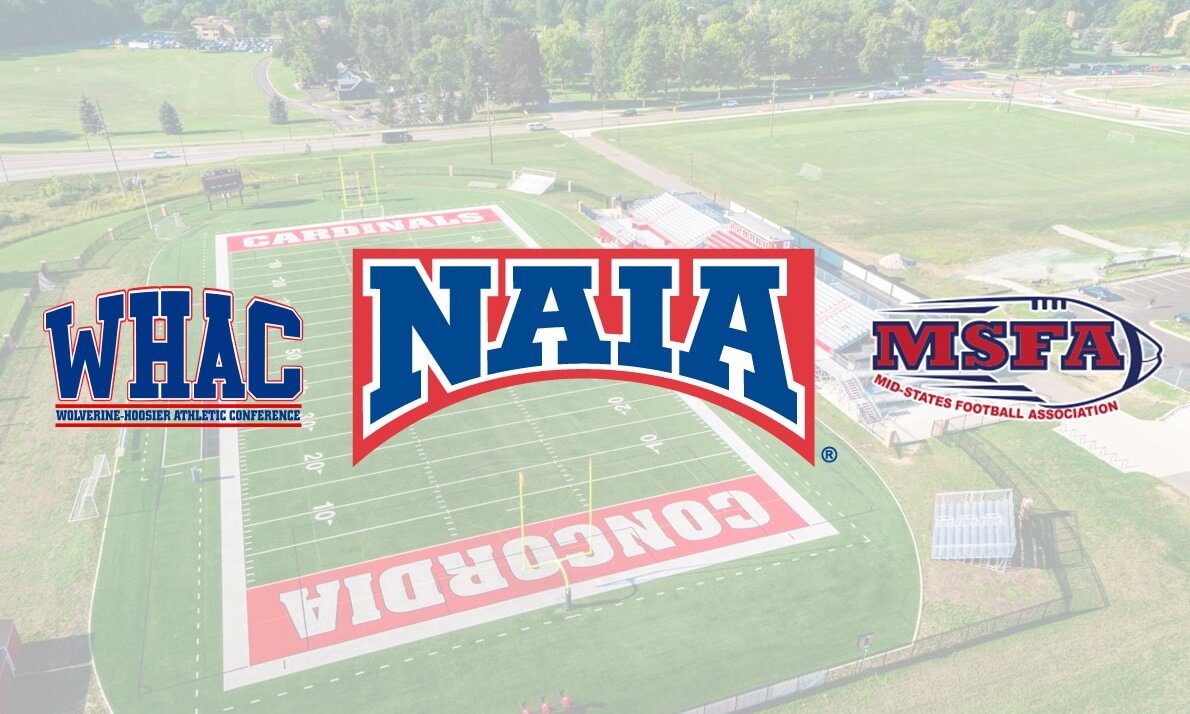 The Council of Presidents for Concordia University Ann Arbor's athletic conference—Wolverine Hoosier Athletic Conference (WHAC)—has voted to postpone fall championships for cross country, men's and women's soccer, and volleyball.
---
Editors Note: This news was first released by CUAA's Athletic Department on July 31, 2020. View the CUAA athletics release here.
WHAC Championships for these sports will be played in the spring of 2021 as a response to the NAIA's July 28 decision to move the NAIA national championships to the spring of 2021.
The WHAC regular season and championship schedule will be announced at a later date.
The WHAC has granted member institutions the autonomy to pursue competition this fall. Concordia University Ann Arbor is committed to offering engaging athletic experiences for student-athletes in these sports with extensive team activities this fall including competition, practice, skill development, strength & conditioning, leadership, and professional development opportunities.
Similarly, CUAA's Mid States Football Association (MSFA) and the NAIA Council of Presidents have decided to postpone the NAIA football national championship to spring 2021 with the ability to explore opportunities for competition in the fall.
As Concordia pursues fall sports competition, the university will do so following Covid-19 guidelines laid out by the NAIA, state and local health authorities.
The NAIA will be releasing additional information in the near future regarding legislation changes to eligibility and competition.
Details and information regarding winter and spring sports will be available at a later date. Split-season sports, such as tennis and golf, will be given the same opportunity to pursue competition this fall with championships remaining in the spring.
"Over this time period, the WHAC Presidents have truly worked together to understand what each member is confronting and always kept the importance of engaging our student athletes at the highest level of care at the forefront," said WHAC Commissioner Rob Miller.
Vice President of Administration Ryan Peterson commented Concordia's commitment to the student athlete experience. "Our commitment to our mission of developing students in mind, body, and spirit has never been stronger.  We are eager to engage with all of our students in helping them to live uncommon this upcoming academic year – and look forward to continuing to be Concordia, which means 'hearts together.'"
"We are thankful to the WHAC and our presidents for their leadership during this process," said Lonnie Pries, CUAA Director of Athletics. "We are excited for the opportunities our student-athletes will have and look forward to their return to campus soon."
Fall athletes can anticipate additional communication from their Concordia Cardinals coaching staff.
HELPFUL RESOURCES FOR CONCORDIA STUDENT ATHLETES
—
If this story has inspired you, why not explore how you can help further Concordia's mission through giving.