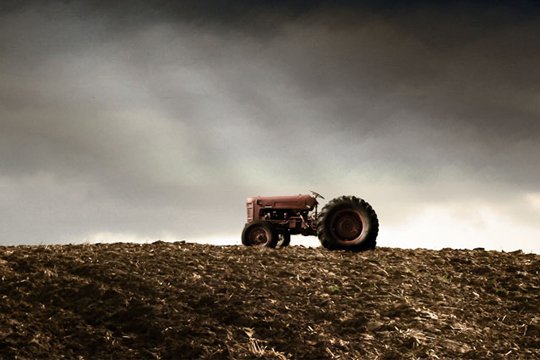 The Fifth House Ensemble, a young, Chicago-based chamber orchestra, will collaborate with the Chicago bluegrass band, The Henhouse Prowlers, in a Friday, March 3 concert in the Chapel of the Holy Trinity on the Concordia University campus, 4090 Geddes Road.
---
Fifth House Ensemble, which taps the collaborative spirit of chamber music in its appeal to audiences of every type, will present Voices from the Dust Bowl by Steve Snowden, along with original arrangements of classic Woody Guthrie songs and forgotten melodies from the Alan Lomax Archive and Smithsonian Folkways Recordings.  Tickets for the 8 p.m. concert are $15 for adults, or $8 for senior citizens and students.
"We're excited to present these two Chicagoland groups to our CUAA students and the community," noted longtime Kreft Center for the Arts director Dr. Mark S. Looker, professor of English at CUAA.
Other upcoming concerts include: The Concordia Wind Ensemble, Tuesday, March 7, Kreft Center Black Box Theatre, 8 p.m. and The Concordia University Choir, Sunday, March 26, Chapel of the Holy Trinity, 4 p.m.  Both of those concerts are FREE.
For more information on all events at the Kreft Center for the Arts, please visit www.cuaa.edu/kreft or call the Concordia Box
—
If this story has inspired you, why not explore how you can help further Concordia's mission through giving.