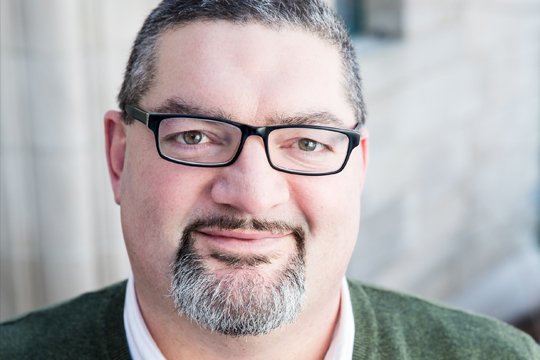 Concordia University Ann Arbor has hired Chance Childers as its director of enrollment.
---
Childers, who began his new role at the start of February, previously served as CUAA's associate head football coach, a position he's held for just over five years. In addition to his coaching responsibilities, he led recruitment efforts in Southeast Michigan.
Childers brings more than 13 years' experience in sales to the director of enrollment position. Prior to coming to Concordia, he served as regional sales manager for three nationally known companies, managing multi-million dollar budgets and routinely meeting or surpassing his sales quotas.
What he's learned from his past positions is that recruiting is all about conveying an experience to prospective students, and Concordia has a top-notch experience to offer, says Childers.
"I want students knowing and believing that their life is never ever going to be the same after what they get to experience at Concordia," Childers says. "We're going to make you a better student, and, ultimately, I hope students leave here with a deeper resolve for their faith."
In addition to his sales expertise, Childers is passionate about Lutheran education. He obtained his Bachelor of Arts degree in business administration from Concordia University Chicago, and he credits his Concordia education for nurturing the development of his faith.
Childers also met his wife at Concordia Chicago. The two moved to Michigan shortly after graduation and have resided in the state ever since.
"I am so thankful for my Concordia experience," Childers says. "And I'll tell students, 'You know what? I want your experience to be better than mine, and mine is hard to beat.'"
— This story is written by Kali Thiel, director of university communications for Concordia University Ann Arbor and Wisconsin. She may be reached at kali.thiel@cuw.edu or 262-243-2149.
If this story has inspired you, why not explore how you can help further Concordia's mission through giving.