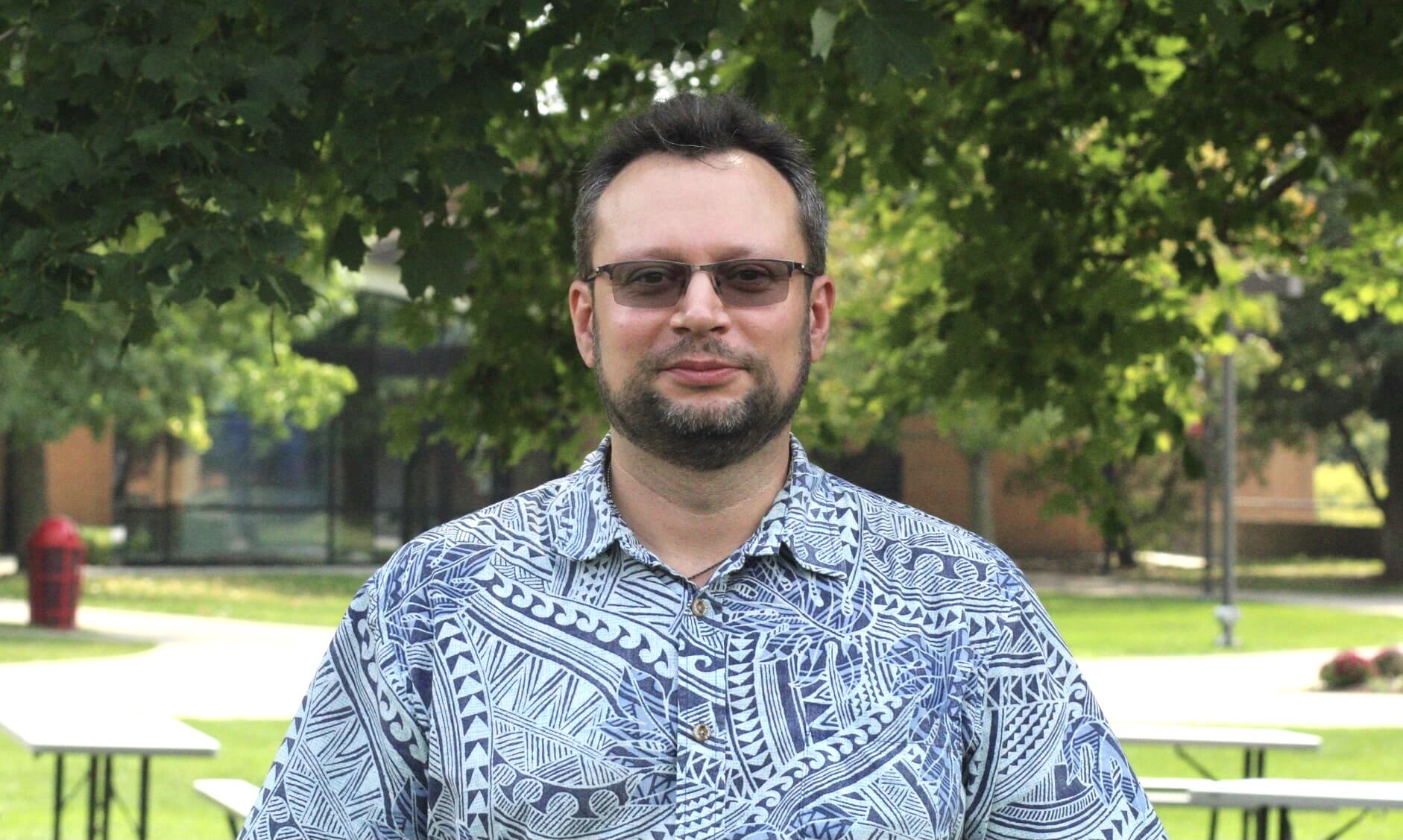 The ordeal in Ukraine hits close to home for Oleg Ivanets, PhD, assistant professor at Concordia and chair of the university's quantitative business program.
---
Ivanets, who is based on the Ann Arbor campus but oversees programs for Concordia's Mequon campus as well, was born in Ukraine and lived there until 2013 when he moved to the U.S. to pursue his doctorate. He still has family and friends who live in the Ukraine and, lately, his thoughts have been with them.
Related: Meet Concordia's new chair of quantitative business
On Sunday, Feb. 27, Ivanets spoke with Fox6 news reporter Same Kraemer and shared his hope is that support from allies in Europe and beyond will help Ukraine defend its independence from Russia.
"It's better to die free than living like that, so everyone understands the stakes here," Ivanets told Kraemer.
Click here or on the image below to view the full interview.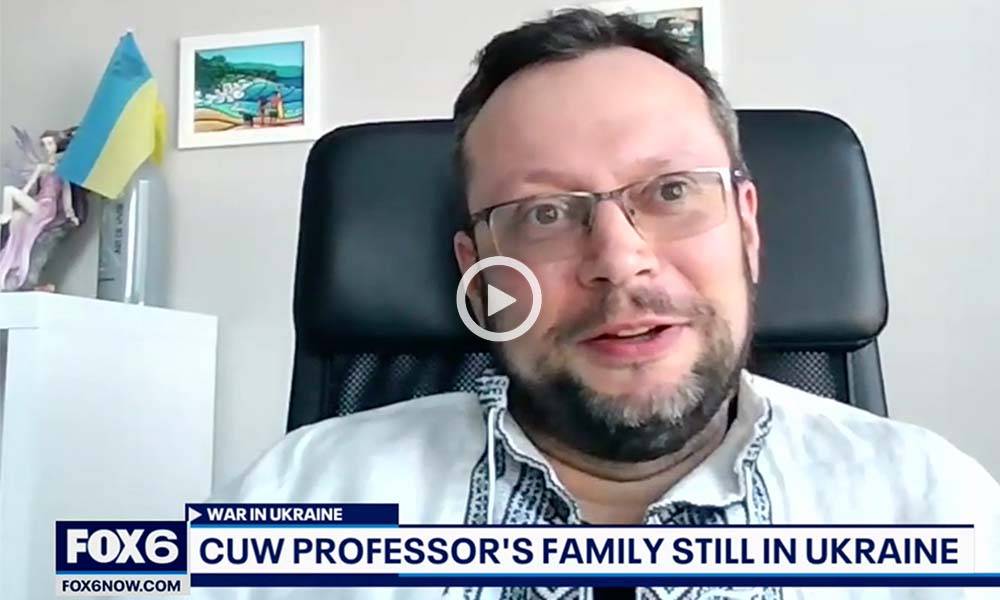 — This story is written by Kali Thiel, director of university communications for Concordia University Ann Arbor and Wisconsin. She may be reached at kali.thiel@cuw.edu or 262-243-2149.
If this story has inspired you, why not explore how you can help further Concordia's mission through giving.