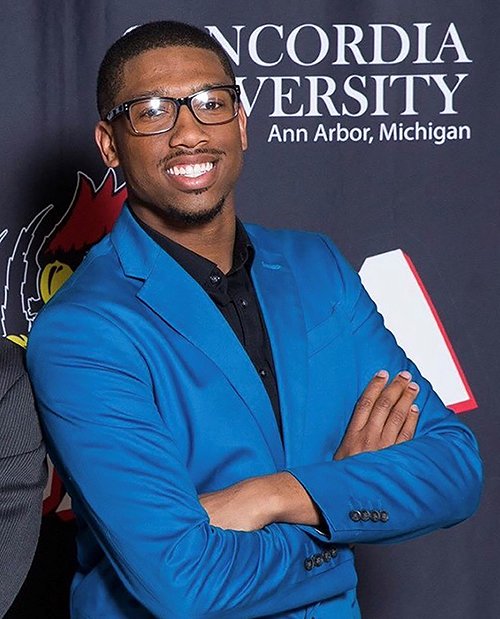 My name is Fred Watts IV and I aspire to inspire. I am a junior here at Concordia.
---
Here's a little about who I am. I am the vice president of the Black Student Union, a Student Government Association representative, a resident assistant, an executive member of our Student Athlete Leadership Team, a student ambassador, cheerleader, lacrosse player, worship leader, and so much more. I love to help and grow this campus in every way that I can. I have worked with just about every aspect of Concordia, and I have loved every second of it.
I feel that as much as I pour into the school, they pour back into me in many different ways—especially my programs. I am a sports and entertainment business (SEB) major with minors in contemporary Christian music, theatre, and psychology. My career aspirations are to become a critically acclaimed performer/entertainer, an E.G.O.T. winner (a person who has won an Emmy, Grammy, Oscar, and Tony), a business owner, and brand manager. Through the SEB program I have had so many amazing, experiential learning opportunities. I have worked the Frozen Four, for the Bruce Arians Foundation, and I am gearing up to work the 53rd Super Bowl. These are just a few of the amazing opportunities that Concordia has offered me.
Being at Concordia has helped me pursue my purpose in life. But, none of this is possible without the help of you and donors like you. Thanks to you, I can take one step closer to my aspirations. It's because of you that I can say I am proud to be a Concordia Cardinal who serves my community, those who encounter me, and the world, and to be a blessing in God's kingdom.
Once again, thank you for helping me serve by donating to
Concordia.
—
If this story has inspired you, why not explore how you can help further Concordia's mission through giving.