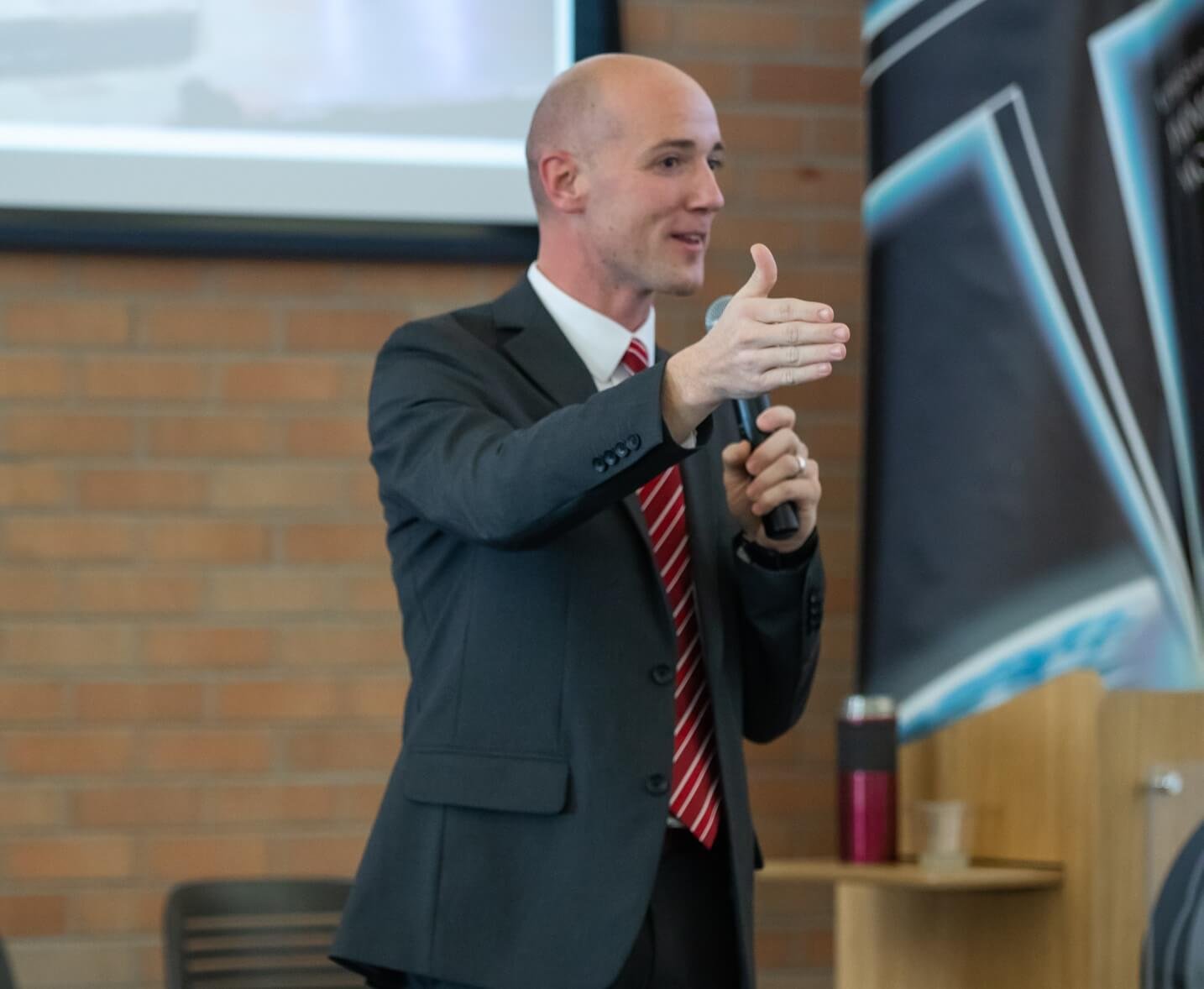 This article was first seen in The Beat February 2019 (Volume 2, Issue 3), Concordia University Ann Arbor School of Nursing Newsletter.
---
Just a few weeks ago, our first class of nursing students graduated from Concordia University Ann Arbor. This "Alpha" class made history, distinguishing themselves as the first class and also members of the first December commencement ceremony Concordia has held in many years. What an incredible, joyous, fun, and memorable day it was!
I remember back to the first day, though. I remember serving as the Campus Pastor and welcoming this "first" class to Concordia's School of Nursing. I remember the excitement and anxiety in the room. We were all nervous. We all wondered what the upcoming
years would bring. By God's grace, and through the hard work of all, we celebrated commencement together in December. I am so proud of this class, and so grateful for the faculty and staff who have led each of them along the way.
Recently I became the Vice President of Administration and Chief Executive of Concordia University Ann Arbor, following in the very capable footsteps of Curt Gielow. Truly, I want to applaud and recognize the powerful impact the School of Nursing has had on our student body, our campus community, and our reputation in the community. Students have now moved from orientation to graduation, and now are living out the CUAA mission of "serving Christ in the Church and the world." Our world needs Concordia nurses. Our world needs the expertise and compassionate care of our graduates, and the honest and humble hearts of these new registered nurses. As you read this newsletter, whether you are a nursing student, a CUAA student in another program, or a friend of the university, please join me in giving thanks for the incredible gift the School of Nursing has been and will continue to be in our world. Our students and our recent graduates are daring to LIVE UNCOMMON lives of greater purpose for the betterment of our society and world.
Written by Rev. Dr. Ryan Peterson
—
If this story has inspired you, why not explore how you can help further Concordia's mission through giving.