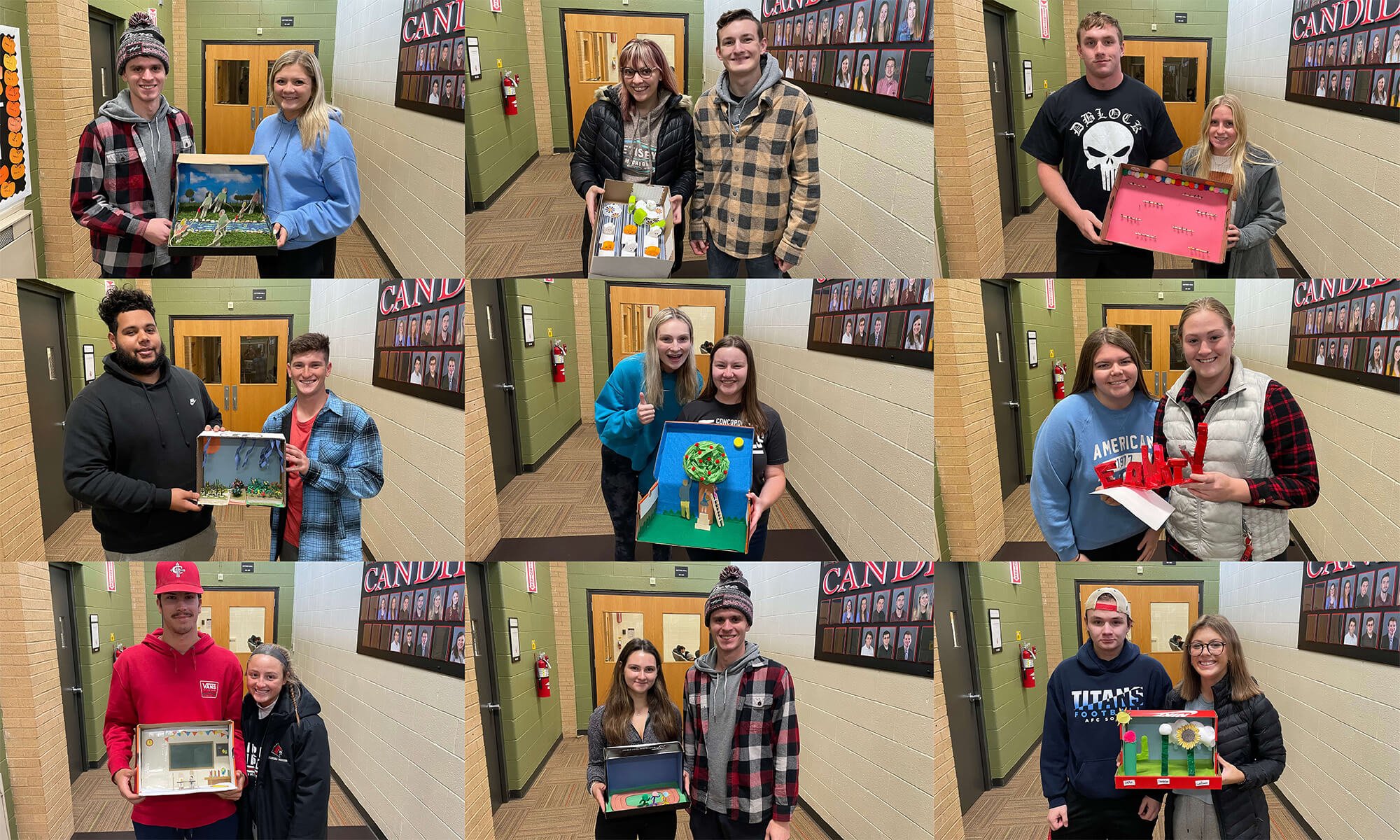 ---
Concordia School of Education students participated in an in-class activity that explored how to serve a variety of learning styles and needs in the classroom.
---
Nine student groups harnessed their creativity to display their understanding of reaching all students in the classroom. Each group looked at a different way teachers can apply individualized education practices on a daily basis within the classroom setting.
Student work on display
All nine groups were photographed and asked to describe their dioramas.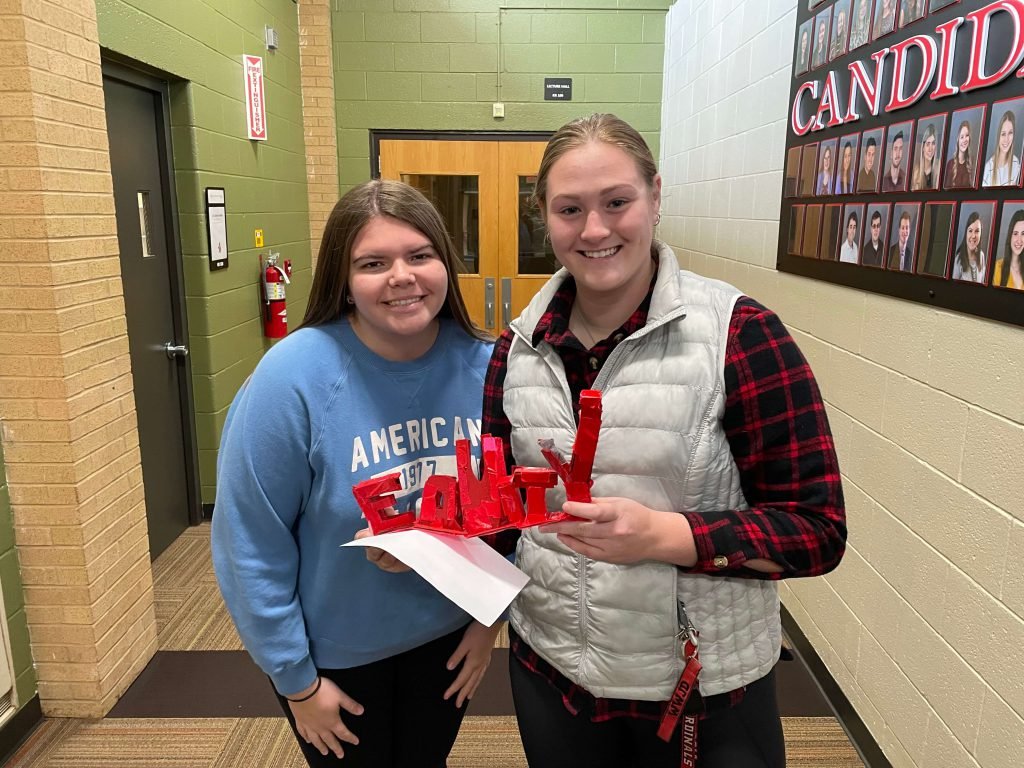 Morgan Jenkins and Lena Korte
Equity is spelled out in red letters representing the different types of students that make up a single classroom.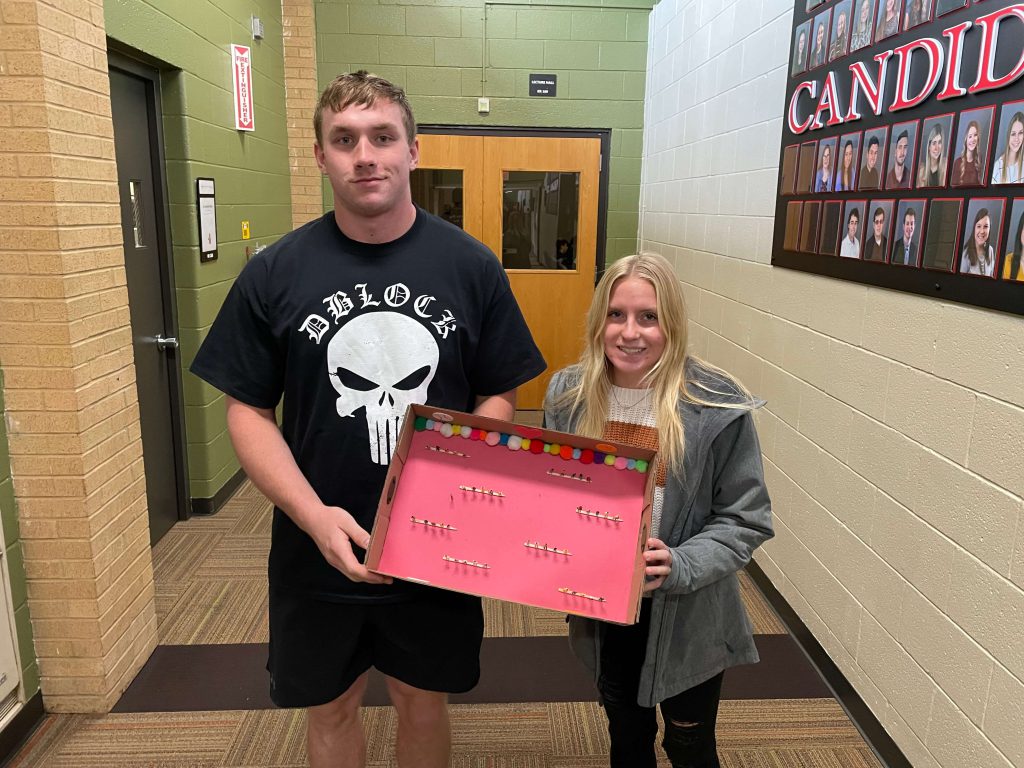 Amanda Fogo and Andrew VanDyke
The teacher figure is helping the students who need help while the rest work independently.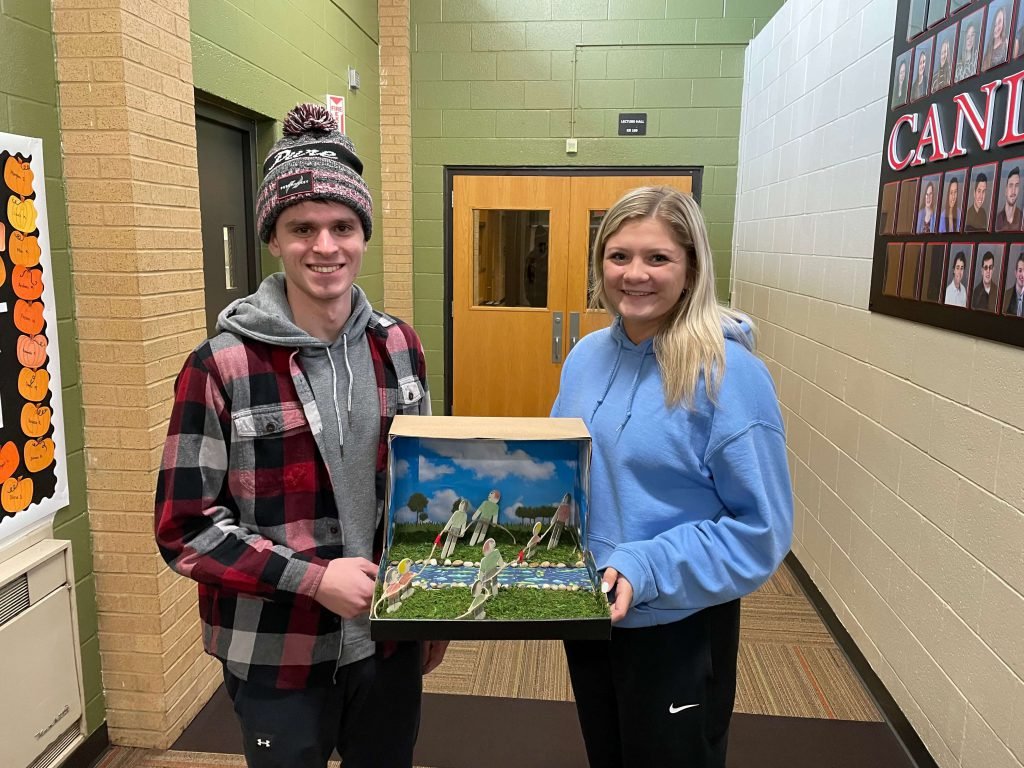 Hannah Duchene and Ethan Ryan
A game of tug of war. Both teams have different-sized students on each end, representing each student who needs something different in the classroom.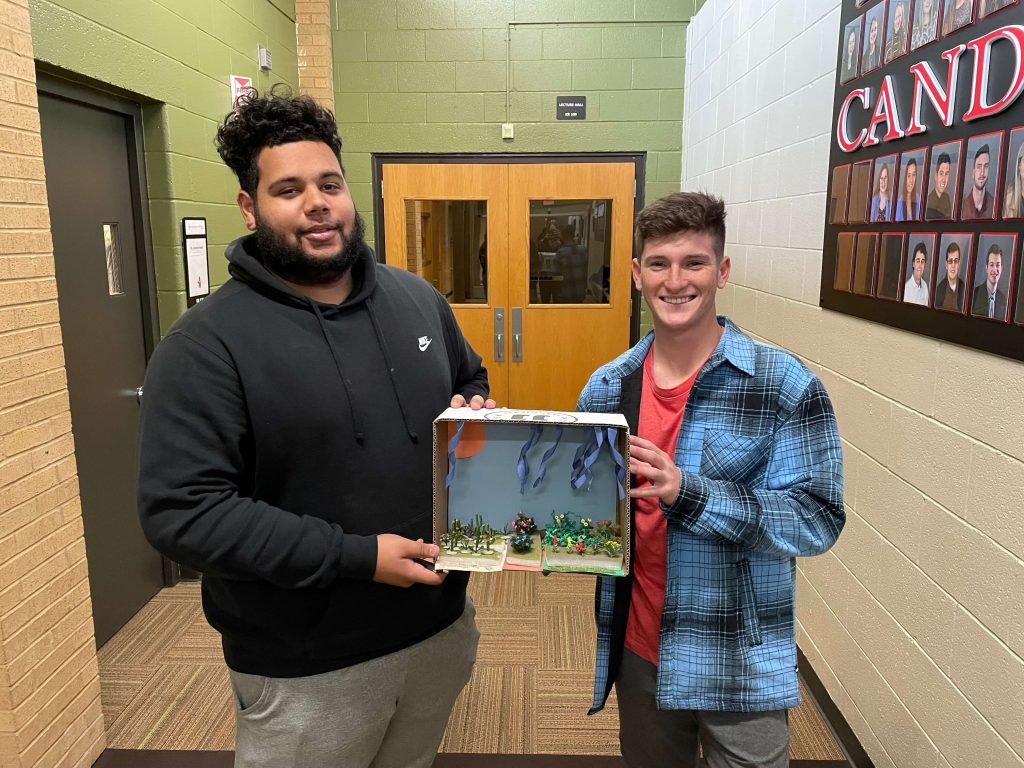 London Johnson and Alec Miley
The flowers and rain in this display shows that all plants need different things to thrive in their environments. Similarly, every student needs something different in the classroom in order to succeed.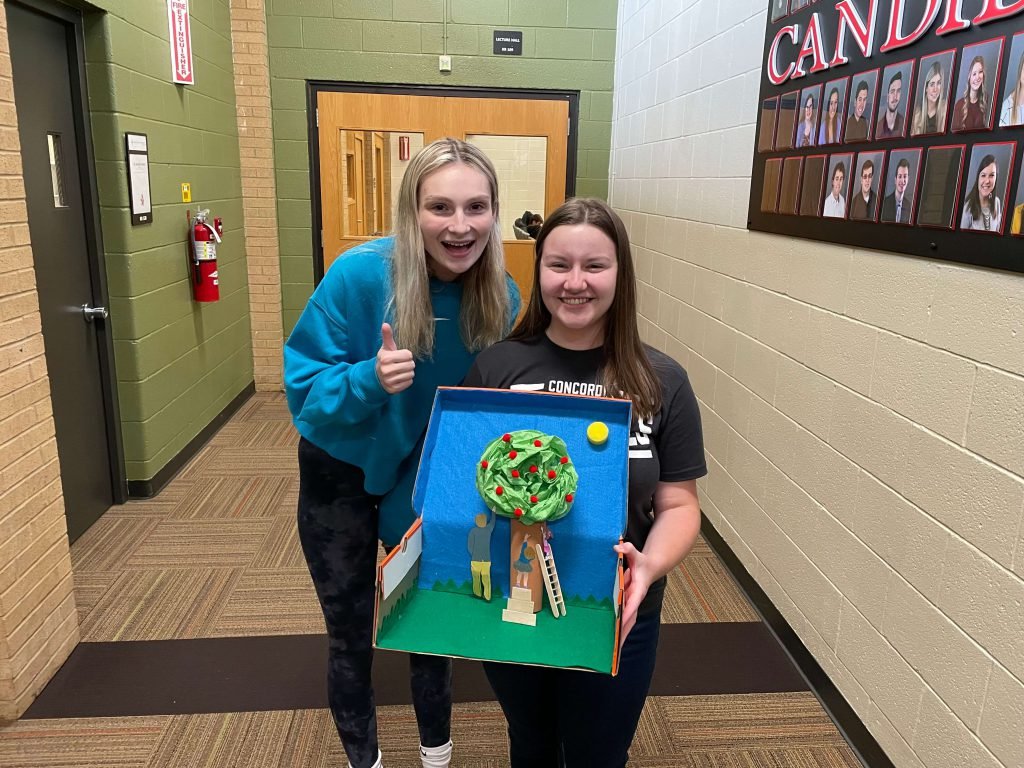 Anastasia Brown and Megan Neumann
This diorama shows an apple tree that represents that as a teacher, you have to provide resources that fit the various needs of students so that all can learn together.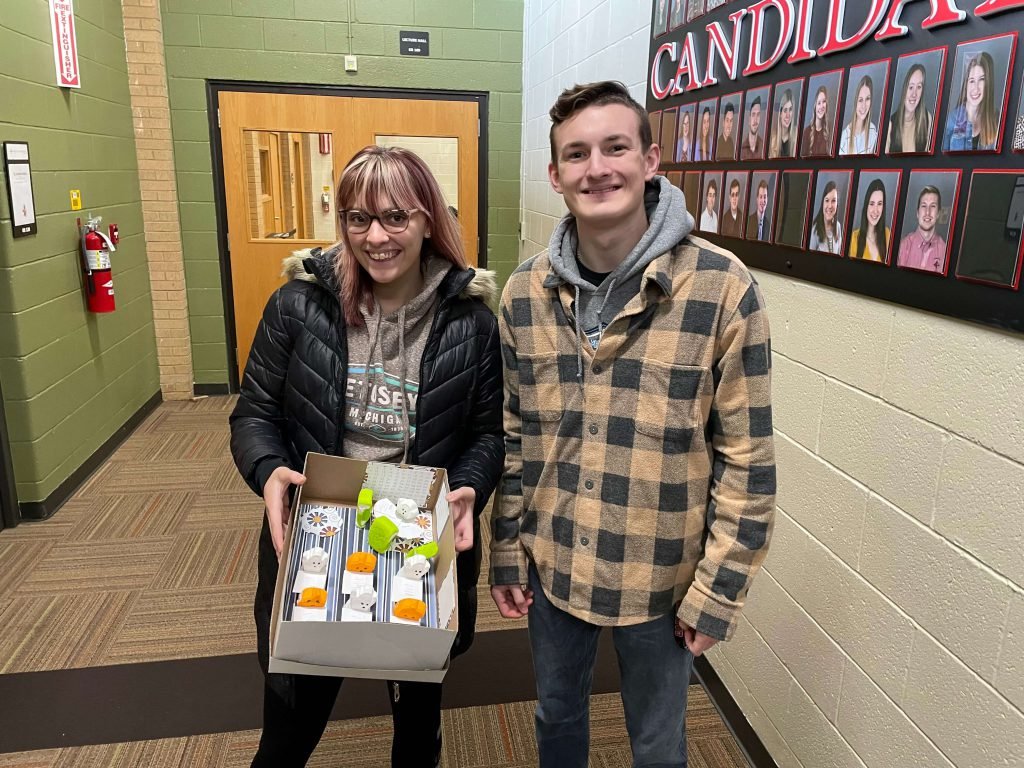 Mia Kornacki and Ethan Dodson
A Peep classroom – The orange Peeps are working independently and the green Peeps are getting a little more attention to help them learn. The teacher is not singling out any student for the style of learning that they need.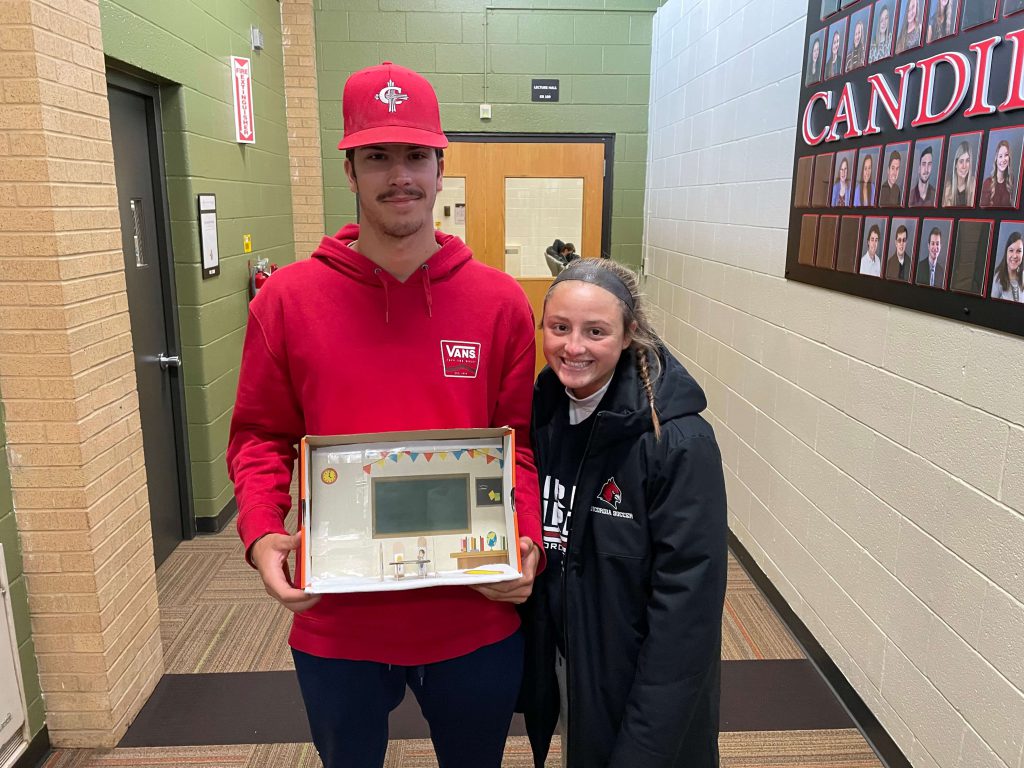 Drew Murphy and Sabrina Bucci
A classroom setting where there are four students sitting together at a table. Three of the students have snacks from home and one has nothing. The teacher sees this and provides some food for the student who needs it.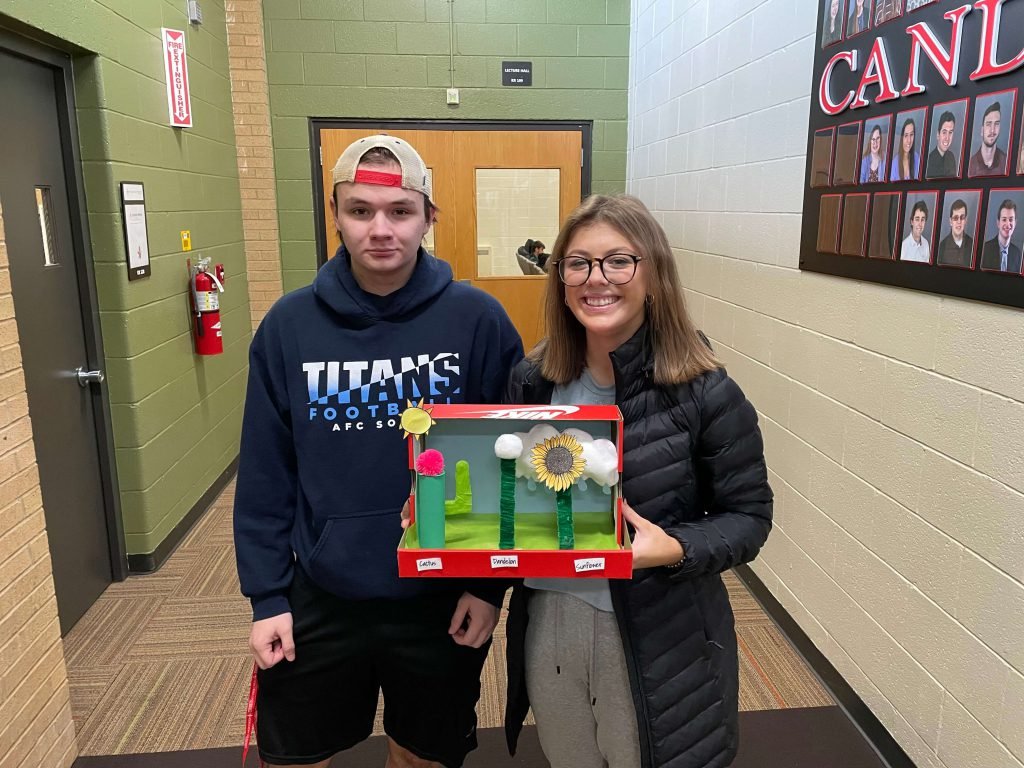 Olivia Gentit, Andrew Rozlowski and Nya Martinez (not pictured)
A cactus, dandelion, and sunflower all need different amounts of sunlight and rain. This display symbolizes that students may need different amounts of assistance in the classroom setting.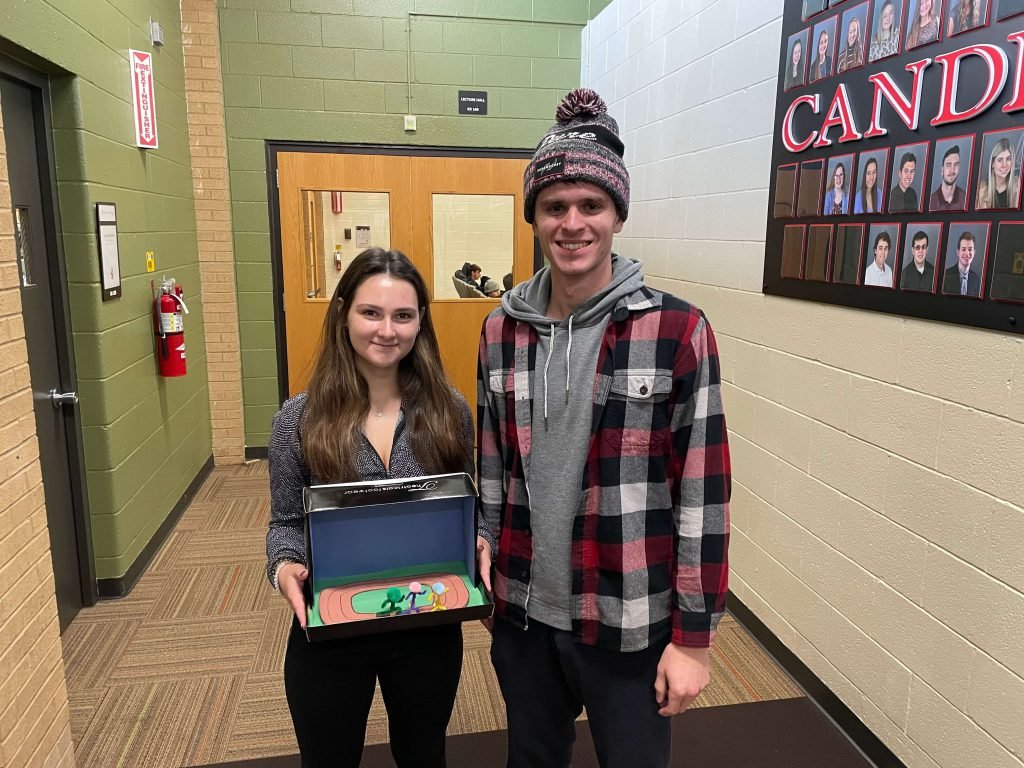 Kaitlyn Audet & Abby Lupescu (not pictured)
This race track has people starting at different lengths of the track to make it a fair race. A student's experience in the classroom also becomes a fair race when each student is given the resources that they need to succeed by their educators.
---
Want in?
CUAA is proud to offer a variety of undergraduate and graduate education degrees. Click on the link below to learn more.
---