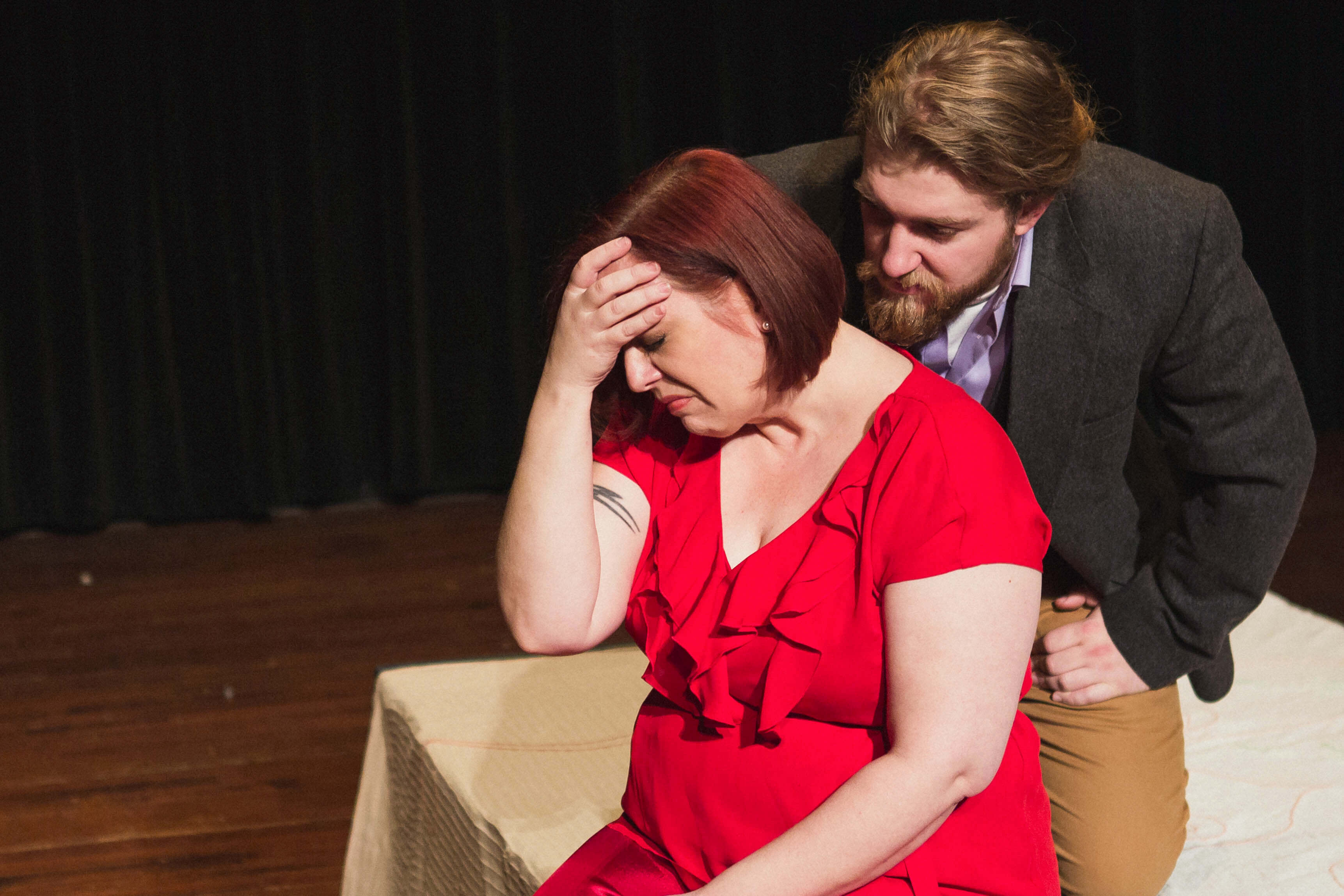 The fast moving, contemporary productions of Shakespeare's Hamlet continue this week through Sunday, February 17 at Concordia University Ann Arbor in the Kreft Center for the Arts Black Box theater.
---
Thanks to funding from Buhr and Jensen Foundations, CUAA will offer six matinees for local high school students beginning last Friday, February 8, and continuing through the week in addition six public performances over two weekends.
"We are very grateful for our donors' trust in us to make this show accessible and dynamic," said Theater Director Gerald Dzuiblinski. "It is fast-paced and full of action, and we have used the humor that Shakespeare put into various moments of the play to its greatest effect. The first student matinee on Friday received a standing ovation."
Dzuiblinski says the show preserves the original language, yet makes the play appealing and understandable. Hamlet is considered one of the greatest dramas ever written by Shakespeare.
Produced in collaboration with the Kreft Arts program and the Experimental Performing Arts Association, the theater department has yet to do such a high number of consecutive performances, totaling 12 in two weeks. Click here to see the remaining performance dates and to purchase tickets.
Tickets are $10 for adults and $8 for students and seniors, on sale now. Public performances are Friday, February 15 and Saturday, February 16 at 8:00 p.m. along with Sunday, February 17 at 2:00 p.m. Concordia University Ann Arbor students, faculty and staff get in free to any public performance.
— Photography by Allie Milot ('21)
— Esther Schulze is pursuing her bachelor's degree in Marketing and Art. She will graduate in 2020.
If this story has inspired you, why not explore how you can help further Concordia's mission through giving.