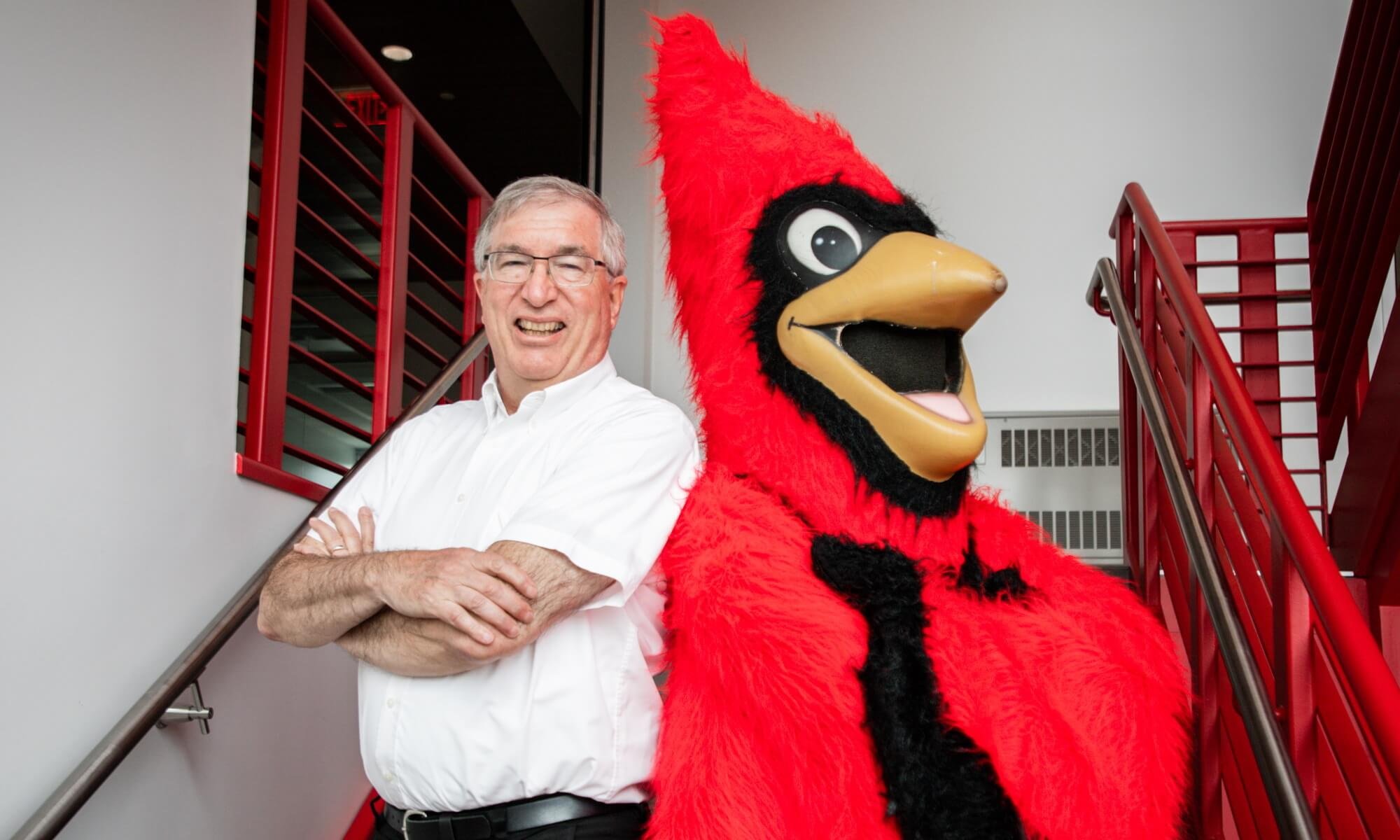 Editors note: This is the first in a series of Quick Q&A's with Concordia University Ann Arbor faculty, staff, students, and alumni.
---
Dr. Bill Cario has been with Concordia University since 1990. He began his tenure as a history professor on the Wisconsin campus and then stepped into academic operations, where he served as head of the department since 2007 before accepting the role of interim president for the university. His deep institutional knowledge, his thoughtful consideration of all matters, his easy smile, and his genuine care and love for Concordia and his Lord make him a well-loved presence on campus.
No doubt you've seen him at least once, adorned in his purple regalia at CUAA's commencements, boldly calling out each graduate's name. Take a moment to get to know some lesser known facts with this quick Q&A!
Dr. William Cario
Interim President
Which person/people were most influential in your career choice?
My parents and my undergraduate history professors who urged me to follow my passion for history.
What is one book you would recommend to others?
Right now, Jill Lepore, Book of Ages:  The Life and Opinions of Jane Franklin.  Ask me again next month for another recommendation!
What is a quality you look for in a friend?
Someone who engages truthfully with me
How are you most likely spending your free time away from work?
Reading, spending time with my family, or traveling.
What musical instruments do you play, if any?
None, unfortunately. My wife, Cheryl, has the musical talent in our family.
What would you choose to eat for your birthday meal?
Crab cakes
What genre of music do you prefer?
I'm not too picky.
What was the first car you drove?
My first car was a used 1970 Buick LeSabre.
Dogs or cats?
It used to be dogs, but now it's cats.
Would you say you're more of an extrovert or introvert?
I'm more of an introvert.
What's one thing that can instantly make your day better?
Hearing how Concordia graduates serve Christ by serving others in the Church and the world.
Do you have any hidden talents?
I wish!
Name a famous person you've met.
I was fortunate to have met Hank Aaron when he was a CUW commencement speaker. That was a great thrill.
What's your favorite city to visit?
New York City or Shanghai
What do you find most rewarding about your role at Concordia?
I love commencements, when I see Concordia graduates fulfilling their educational goals ready to make a difference in the world.
What's a movie or TV show you watched recently and enjoyed?
I appreciate many of the PBS "American Experience" shows.
Where have you gone (or are planning to go) for vacation this summer?
This summer my wife and I spent a few days on Captiva Island, Florida, one of our favorite get-away places.
What is something that makes Concordia a special place?
For me, Concordia's employees and students are good people who honor Concordia's mission.
What's a lesson students have taught you in your time at Concordia?
As both an instructor and an administrator, I've learned that I can't just be a talking head. I need to listen to people.
What is it that keeps you excited about your job as you look ahead to the 2021-22 academic year?
Even with all the challenges and changes, by God's grace, Concordia will continue to fulfill its mission.
---
Is there a Concordian YOU want to know more about? Send their full name and role at Concordia to news@cuaa.edu to nominate them!
— Rachel Thoms served on Concordia University's Strategic Communications team from 2015-2022. Any inquiries about this story can be sent to news@cuaa.edu.
If this story has inspired you, why not explore how you can help further Concordia's mission through giving.