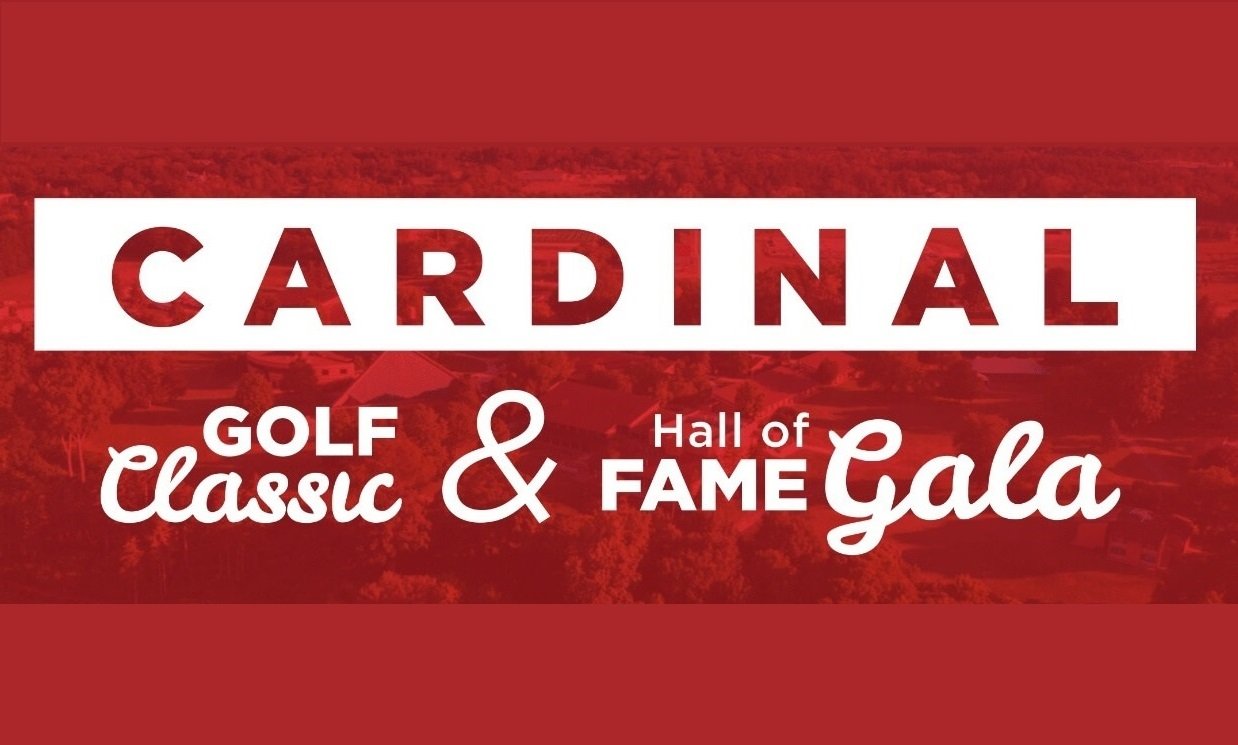 The Concordia University Ann Arbor athletic department is excited to host the 2019 Cardinal Golf Classic and Hall of Fame Gala, taking place Friday, May 31 and Saturday, June 1.
---
This two-day event of fun, fellowship, and sport supports the continued growth of CUAA's athletic department while also honoring former student athletes for their contributions to Concordia, both on and off the playing field.
In 2018, the classic and gala raised over $60,000 to aid in fulfilling the mission of CUAA athletics which directly impacts 24 varsity-level athletic programs and over 450 student athletes.
"We love any chance we have to bring Cardinal fans and community supporters together to celebrate the great work that has been—and is continuing to be—accomplished here at CUAA," said Director of Athletics Lonnie Pries. "The Cardinal Golf Classic and Hall of Fame Gala unite people who believe in our university and its mission, and they are awesome events to be a part of."
Click here to register for the 2019 Cardinal Golf Classic and/or Hall of Fame Gala
The festivities begin with the Cardinal Golf Classic on Friday, May 31 at Stonebridge Golf Club in Ann Arbor, Michigan, home course for both the Cardinals men's and women's golf teams. Participation in the golf classic includes 18 holes of golf with cart, food and drink, prizes, and giveaways throughout the day.
Friday, May 31st – Cardinal Golf Classic
6:30 a.m. | AM flight registration begins, continental breakfast
7:30 a.m. | AM flight tee-off
12:00 p.m. | PM flight registration begins/lunch
12:30 p.m. | AM flight lunch and awards
1:00 p.m. | PM flight tee-off
6:00 p.m. | PM flight awards, hors d'oeuvres
Saturday, June 1st – Cardinal Hall of Fame Gala
6:00 p.m. | Light hors d'oeuvres, Silent auction begins
6:45 p.m. | Dinner served , Keynote speaker (Curt Gielow), Hall of Fame inductions, Live auction
CUAA's third annual Hall of Fame Gala will take place the next day, Saturday, June 1st in the Earhart Manor tent on Concordia's campus located at 4090 Geddes Road, Ann Arbor, Michigan. This year's gala keynote speaker, Curt Gielow, played an integral leadership role in Concordia's growth over the last six years as Campus Chief Executive before his retirement in January 2019.
"Curt has a unique Concordia perspective that I know gala attendees will appreciate and enjoy, and he's always been 100% committed to our mission and supportive of our students," said Pries. "Like we have always said—adding programs, updating facilities, and gaining national recognition is important to us, but what is most important is the impact we have on our students' faith in Jesus Christ."
Ira Weintraub of Sports Talk 1050 WTKA The Ticket and host of Cardinals Corner will return as gala emcee. Concordia will also celebrate the newest Hall of Fame inductees, recognizing the accomplishments and contributions of former athletes to Concordia's history.
To register for CUAA's 2019 Hall of Fame Gala or Cardinal Golf Classic, click here or visit concordiacardinals.com. Registration closes on Monday, May 20. For questions regarding the event, contact Kyle Thoms at Kyle.Thoms@cuaa.edu or 734-995-7319. Download the 2019 Golf and Gala registration brochure.
View more photos from the 2018 Hall of Fame Gala
— Rachel Thoms served on Concordia University's Strategic Communications team from 2015-2022. Any inquiries about this story can be sent to news@cuaa.edu.
If this story has inspired you, why not explore how you can help further Concordia's mission through giving.