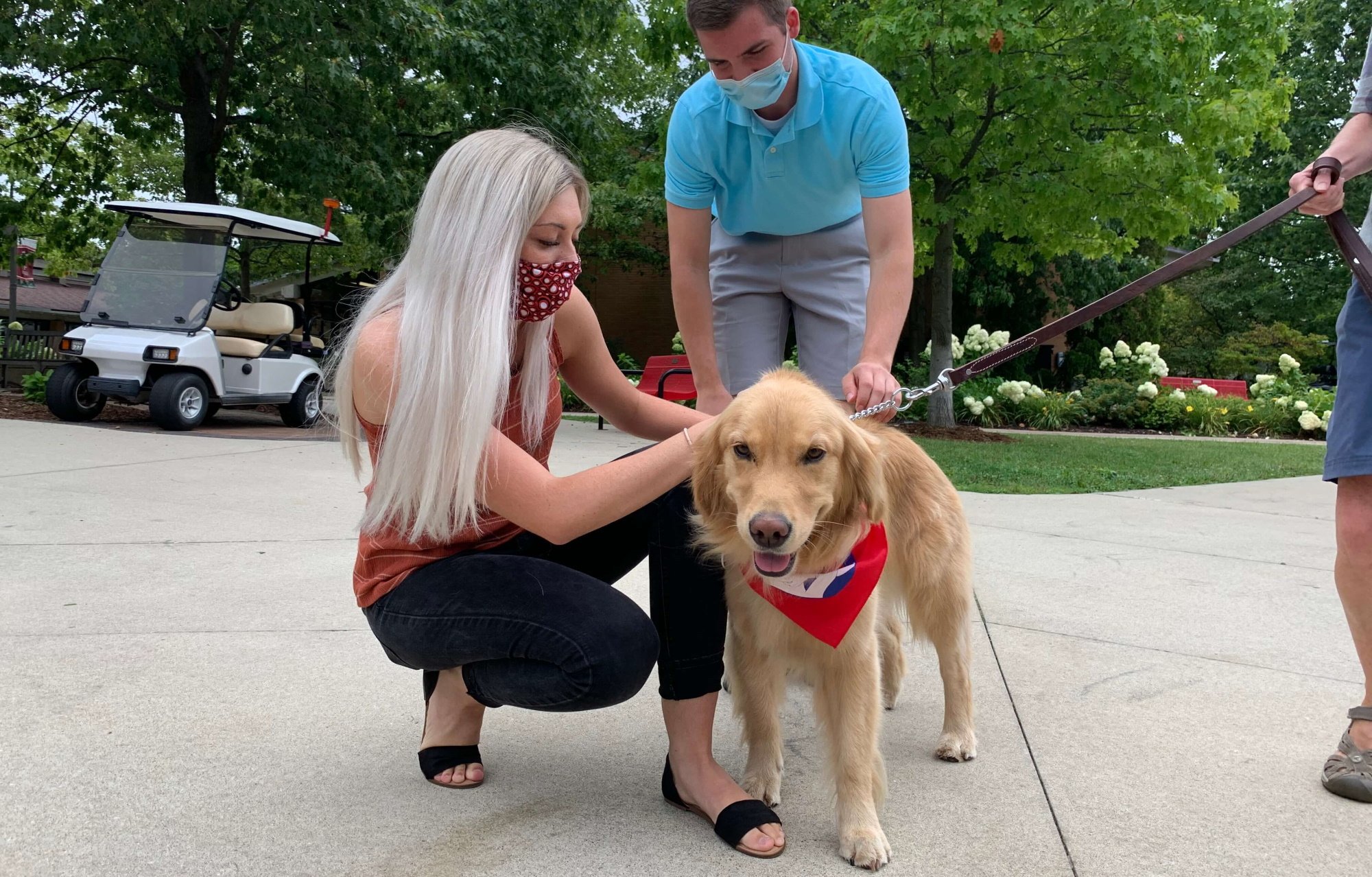 There's a new girl on the CUAA campus, and she's easily the cuddliest!
---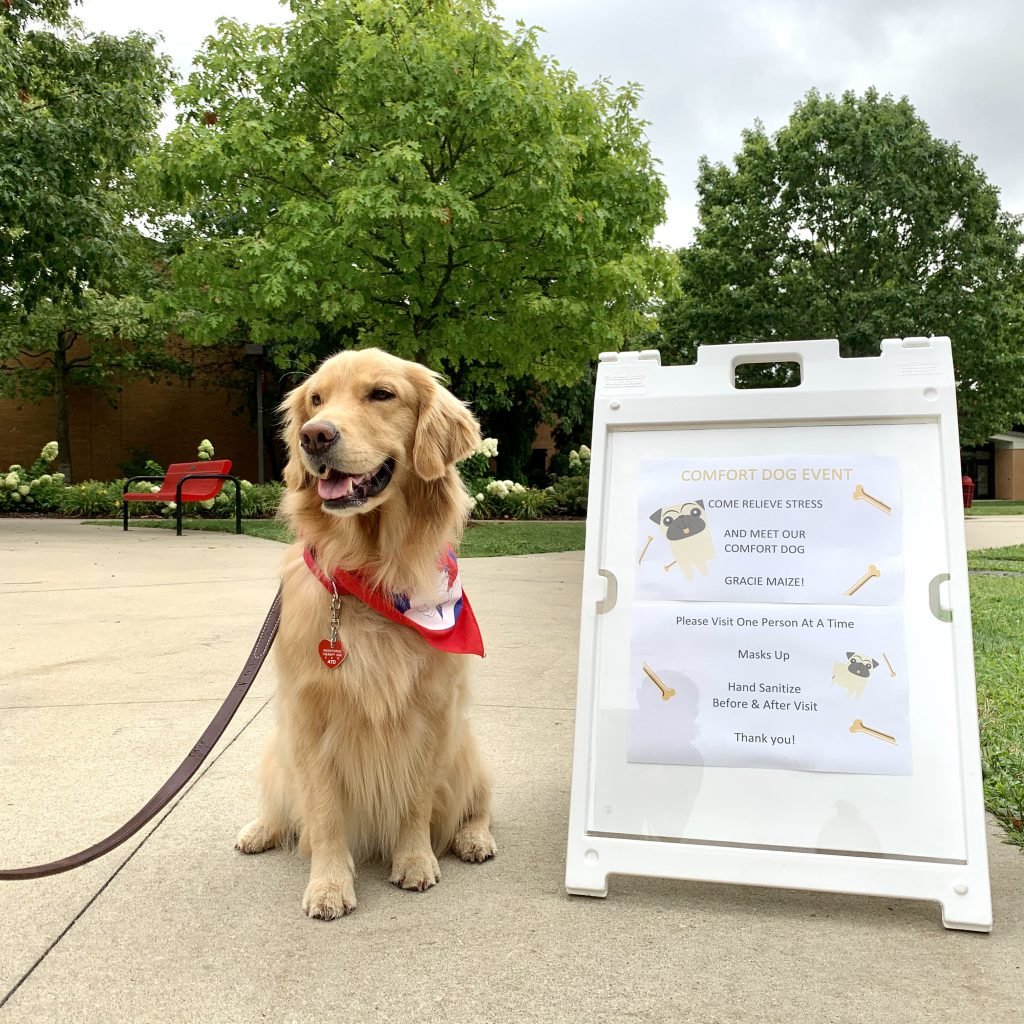 CUAA's Counseling and Psychological Services (CAPS) department added a visiting therapy dog, Gracie Maize, to its student services this semester. The 3-year-old Golden Retriever is certified through Alliance of Therapy Dogs. She and her handler, Karen Baker, are members of Therapaws of Michigan.
Under Baker's supervision, Gracie Maize visits campus every Wednesday from 11 a.m. to noon to serve as an emotional reprieve and stress reliever for students who choose to pay her a visit. She'll continue her visits through mid-December and then return for the spring semester.
Comfort or therapy dogs have been shown to increase mood-boosting hormones and decrease stress levels among humans. As a result, college campuses throughout the U.S. have seen a rise in furry visitors.
"The students on our campus are facing an array of challenges – anxiety, stress, burnout, to name a few," says CAPS Director Lauren Allison, LPC. "It is our hope that the sweet demeanor of Gracie Maize will have a positive therapeutic effect on the students."
Gracie Maize is just one in a list of student services offered by CAPS. The department exists to help students reach and maintain their mental, physical, and spiritual health. CAPS is a free and confidential resource for students.
Schedule a CAPS appointment
Students may schedule an appointment by emailing CAPS@cuaa.edu or calling 734-995-7441. Due to COVID-19, CAPS is currently conducting all appointments via video/telehealth. Exclusions include first-time appointments, acute psychological concerns, or students who do not have a confidential space from which they can receive telehealth services.
24-hour help
To supplement its CAPS services, Concordia has partnered with TimelyMD to create CUAA Health (www.cuaa.health). CUAA Health provides a 24/7 mental health option for students. To take advantage of CUAA Health, students should visit www.cuaa.health or download the TimelyMD app. Key tags or stickers with handy instructions may be picked up from RAs.
Students should continue to reach out to CAPS to schedule a counseling appointment to resolve a larger issue (such as on-going relationship issues, transition issues, depression or anxiety symptoms, etc.). CAPS will utilize TimelyMD-scheduled counseling appointments to supplement the CAPS staff's services.
Mental health crises
Other immediate resources exist for urgent needs. If you or a friend is experiencing a mental health crisis:
Call Campus Safety (734-995-7502)
Call the National Suicide Prevention Hotline (1-800-784-2433)
Text the crisis text line (741-741)
Call 911 or go to your nearest hospital
— This story is written by Kali Thiel, director of university communications for Concordia University Ann Arbor and Wisconsin. She may be reached at kali.thiel@cuw.edu or 262-243-2149.
If this story has inspired you, why not explore how you can help further Concordia's mission through giving.