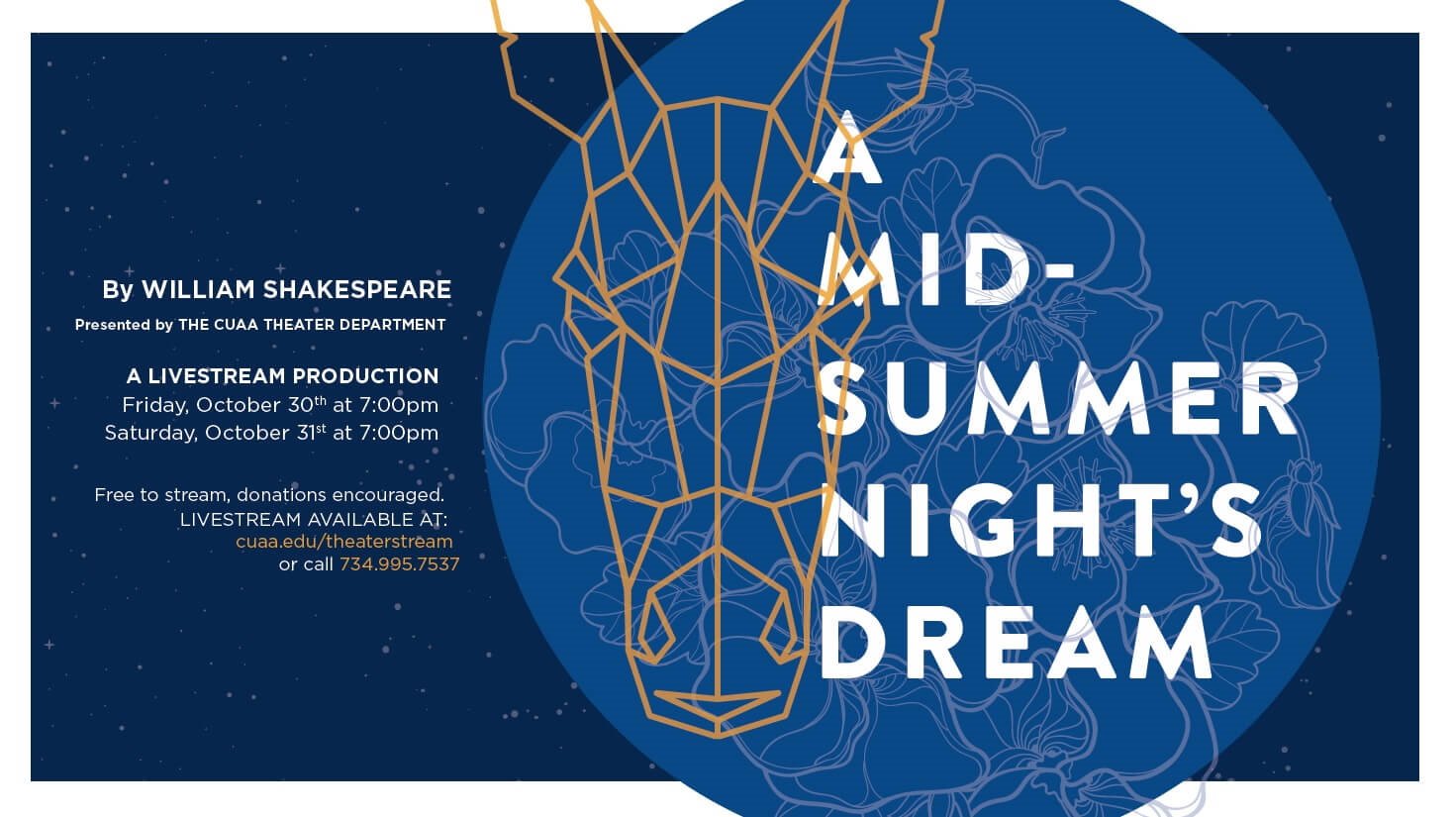 When Concordia University Ann Arbor students and several community actors join forces to present William Shakespeare's "A Midsummer Night's Dream," it will mark several firsts according to Theater Director Amanda Williams-Contreras.
---
Not only will the entire production be rehearsed virtually, the 7 p.m. shows Friday and Saturday, October 30-31 will be performed via livestream. Access to view will be free, and donations are encouraged.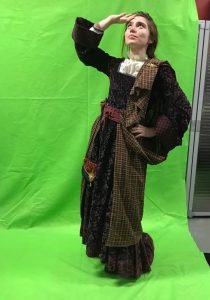 Student interest in virtual auditions for this well-known comedy was high, noted Williams-Contreras, nearly the same as in-person auditions for recent productions. "One nice aspect about video is that students can watch their auditions afterwards, allowing them to read at the notes I provided, see them through the video, and improve for future auditions," said Williams-Contreras.
"A Midsummer Night's Dream" is annually one of Shakespeare's most widely performed plays around the world, and following its characters into a dream-like state will provide a much-needed escape from reality.
Meet the cast
Students cast in the production of this 18th century Scotland concept are:
Joanna Percy, Helena
Abigail Penhallegon, Hermia
Alden Tewsley, Demetrius
Samuel Botzum, Lysander
Peter Bruenger, Theseus
Bonnie Ford, Hippolyta, A Fairy, Flute
Jordan (Breanna) Kempf (Smith), Egeus, Snug
Colton Ritsema, Oberon
Emily Cohoe, Titania
Liz Rossow, Robin Goodfellow
Blake Dean, Nick Bottom
Samantha Peifer, Peter Quince, Mote
Naomi Rossow, Tom Snout, Peaseblossom
Savannah Tokarczyk, Starveling, Mustardseed
Meet the crew
April Thomson is serving as technical director, while Norma Polk will again be designing costumes. Guest coach Maggie Rhodes will help students with their Shakespearean dialects.
Students Frederick Watts, Assistant Director; McKinley Schmitz, Stage Manager; Blake Dean, Assistant Technical Director and Maggie Coggin, Social Media Intern, will assist, with the Student Crew comprised of Sydney Deutsch, Suzie Spence, Rachel Thiel and Myah Westbrooks.
"The biggest challenge has been figuring out how to do this safely, while still giving the students a good theater experience and producing a quality show," said Thomson, BFA, who created all the virtual backgrounds using a digital painting process in Photoshop.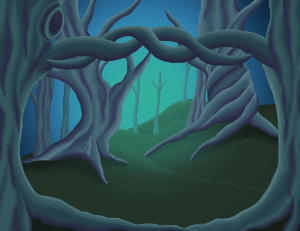 The five backdrops took nearly four days to complete from design to the painting. "Amanda and I are very excited about the direction we're taking with this production, and the students have been very receptive to the process."
Thomson pointed out a virtual show could potentially reach a larger audience, and there are benefits to the cast being able to re-record a scene as opposed to live theater. "The rehearsal process is fairly similar to that of a regular production, despite being done over Zoom," Thomson said. "Our first few weeks of rehearsals has centered on teaching students on the crew how to use the video editing software we'll be using to put this together. Once the cast starts to film, they'll send the videos to us and the crew students and I will start to edit together all their individual videos to make a cohesive show."
Another first, according to Williams-Contreras, will be an Outdoor Viewing Party for students, faculty and staff the night before the first show on Thursday, October 29 at 7 p.m., following physical distancing protocol.
Follow CUAA Theater on Facebook and Instagram for all of the latest updates.
—
If this story has inspired you, why not explore how you can help further Concordia's mission through giving.