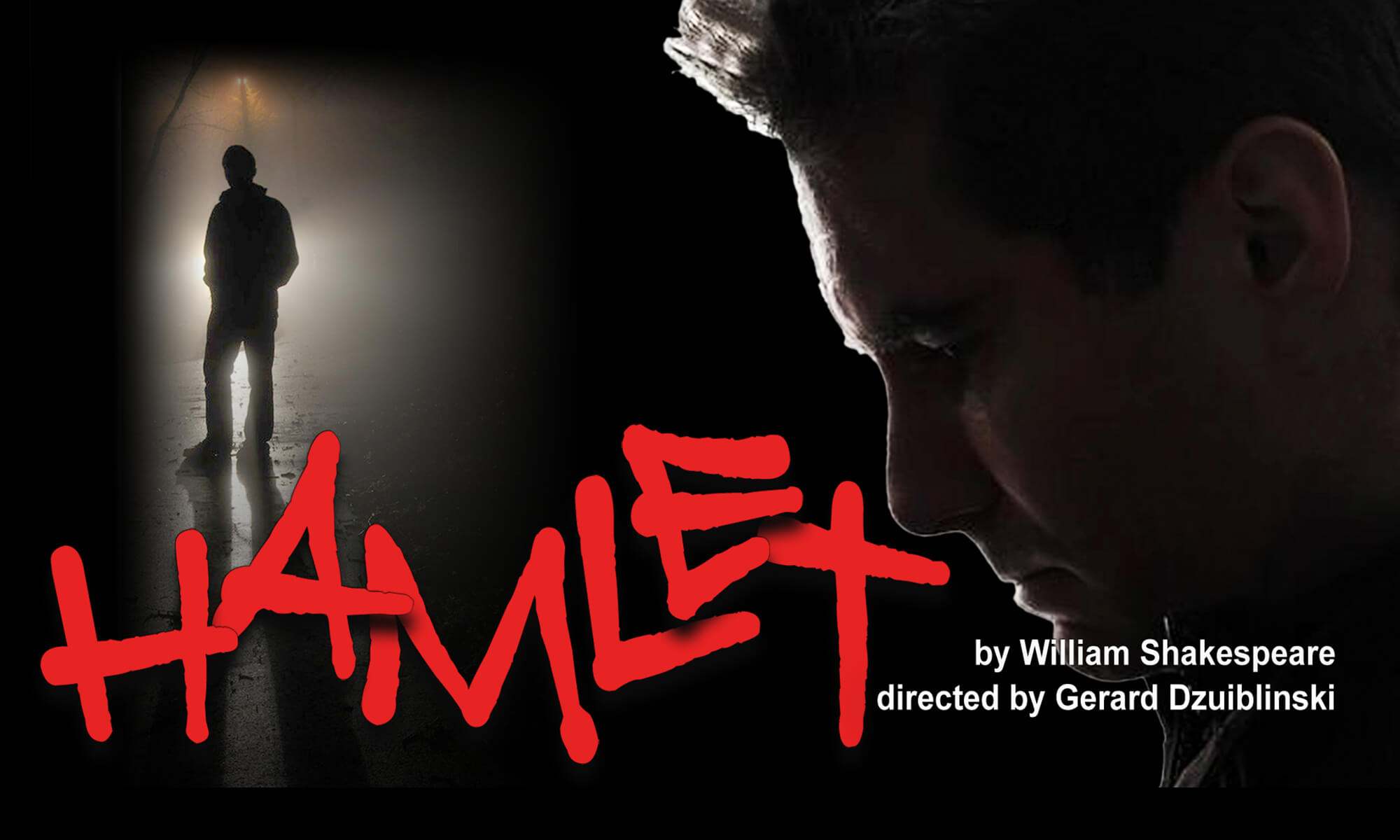 William Shakespeare's iconic play, Hamlet, will be presented February 8-10 and February 15-17 in the Kreft Center Black Box Theater on campus, 4090 Geddes Road.
---
Directed by Concordia University Ann Arbor's longtime theater director Gerald Dzuiblinski, the two-hour production in collaboration with The Experimental Performing Arts Association features advanced student actors, including Elizabeth Reames in the role of Ophelia. Hamlet, the Prince of Denmark, will be played by Timothy Pollack, a graduate of the Royal Conservatoire of Scotland, while local professional actress Amanda Bates is cast as Gertrude.
Shakespeare's longest play, considered by a number of critics to be the greatest drama ever written and among the most powerful and influential tragedies in the English language, is being presented thanks to generous funding from the Buhr and Jensen Foundations.
"This fast-moving, contemporary dress version preserves the original language, yet makes the play appealing and understandable," said Dzuiblinski. Penned by Shakespeare between 1599-1601, Hamlet has been said to have inspired writers such as Charles Dickens and James Joyce.
Click here to purchase tickets
Hamlet by William Shakespeare performance dates and times:
Friday, February 8, 8:00 p.m.
Saturday, February 9, 8:00 p.m.
Sunday, February 10, 2:00 p.m.
Friday, February 15, 8:00 p.m.
Saturday, February 16, 8:00 p.m.
Sunday, February 17, 2:00 p.m.
Student Matinees
Friday, February 8, 10:00 a.m.
Monday, February 11, 10:00 a.m.
Tuesday, February 12, 10:00 a.m.
Wednesday, February 13, 10:00 a.m.
Thursday, February 14, 10:00 a.m.
Friday, February 15, 10:00 a.m.
Six public performances will be held on Friday and Saturday, February 8-9 at 8 p.m., and Friday and Saturday, February 15 and 16 at 8 p.m. Matinees will be staged at 2 p.m. on Sunday, February 10 and Sunday, February 17. Tickets are $10 for adults; $8 for seniors and students. A 20-minute, post-show discussion will be held for those interested.
Matinees for area high school students will be performed in the 196-seat venue on Friday, February 8 and Monday through Friday, February 11-15, at 10 a.m. Tickets are $6 for students, with teachers and chaperones admitted free.  CUAA's state-of-the-art, black box theater features a 60′ x 60′ flexible performance space and special effects lighting capabilities.
A free, pre-production lecture entitled Hamlet: A Psychological Analysis, will be held at 4 p.m. on Wednesday, January 30 in The Manor House on campus. It will focus on the psychological underpinnings of Hamlet, as well as the often overlooked Ophelia.
To purchase advance tickets, visit to www.cuaa.edu/kreftarts or call 734-995-7537.  For further information, contact Gerard Dzuiblinski at 734-995-7382 or email Gerard.Dzuiblinski@cuaa.edu.
—
If this story has inspired you, why not explore how you can help further Concordia's mission through giving.