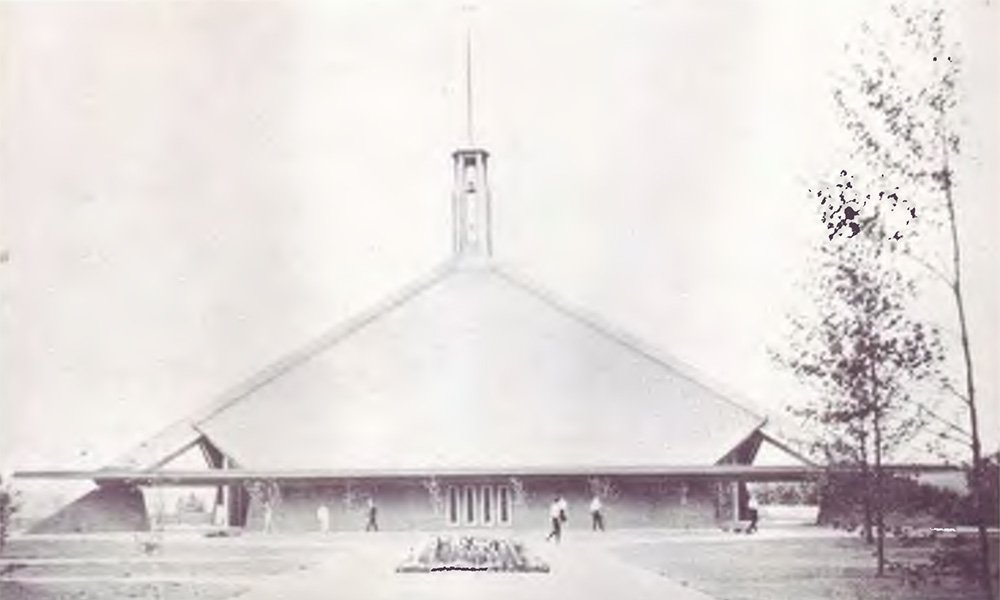 ---
Find out what was happening in the world 60 years ago when CUAA was founded.
In fall 1962, hundreds of school supporters gathered to dedicate the campus and the construction that would soon commence. The following fall, Concordia in Ann Arbor welcomed its first students.
1963 was a momentous year for CUAA, but what else was happening in the world at that time? Read on to get a glimpse of what life was like six decades ago.
Elsewhere in the world in 1963
But what else was happening in the world in 1963? Let's put Concordia's historic move into context. In 1963:
The average cost of a new house was $19,300.
The average annual income was $6,200.
You couldn't turn on the radio without hearing The Beach Boys, The Chiffons, or The Beatles.
Lawrence of Arabia won the Oscar for best picture.
The Easy Bake Oven craze swept the nation.
Nestle introduced a new sugary treat, SweeTARTS.
Philips invented the audio cassette.
John F. Kennedy was president, but was assassinated in November.
Boxy skirt suits were a fashion trend for women.
Gas was $0.31 a gallon.
Top baby names were Lisa and Michael.
Martin Luther King, Jr. delivered his "I Have a Dream" speech at the Lincoln Memorial.
McDonald's introduced the Filet-O-Fish for Lent.
The world's population was about 3.19 billion.
The US Postal Service introduced the Zone Improvement Plan (ZIP) Code.
The smiley face was created by graphic artist, Harvey Ross Ball.
Marvel Comics first published The Avengers as a comic book issue.
The Lava Lamp was invented by Edward Craven-Walker.
Computing was made a lot easier with the invention of the mouse.
A gallon of milk cost $0.36.
Alcatraz Federal Penitentiary closed its doors.
Julia Child debuted her The French Chef cooking show on educational television..
---
Want in?
You can become a part of Concordia's history, too! Join the tens of thousands of alumni who have call CUAA their alma mater. Start by scheduling a visit to our beautiful campus!
---