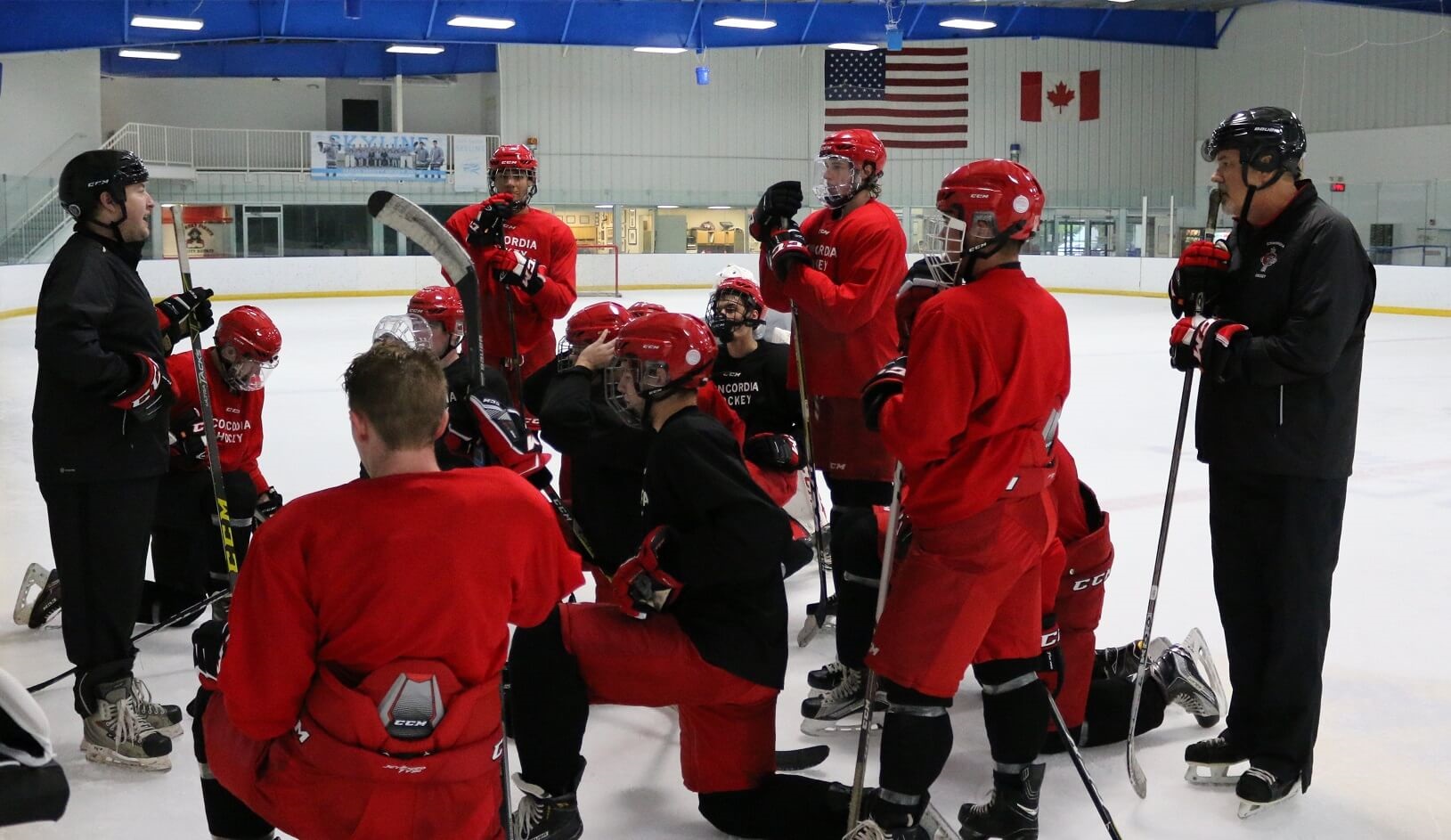 The 2018-19 ice hockey seasons are underway for the Concordia University Ann Arbor men's and women's teams.
---
The university announced the new programs in 2017 and have since been working to recruit players and fill rosters in preparation for the seasons' first face-off.
The men's ice hockey team will host their first home game on Friday, October 12 at Concordia's home ice rink in Chelsea, Michigan—The Arctic Coliseum—located at 501 Coliseum Drive.
As part of Concordia's homecoming celebrations, fans are requested to wear red.
"The addition of hockey broadens our array of athletic opportunities for students who have co-curricular interests in addition to their academic program interest," said Campus Chief Executive Curt Gielow. "Our Concordia students are also excited to go off campus to the arena and cheer on their peers in a new environment."
The Arctic Coliseum is also home to the Arctic Breakaway Restaurant and Bar where fans can enjoy the games while also grabbing a bite to eat.
The Cardinals women's ice hockey team has come up short in their first games of the season, losing two games to the established Miami Ohio University and one to Michigan rival Davenport University, starting their season out at 0-3.
CUAA fans celebrated the first goal in women's ice hockey program history on Friday, October 5.
The women's team will continue to face powerful opponents in the 2018-19 season, facing teams such as Arizona State University, Aquinas College, and the University of Michigan. Their next home game will be Saturday, December 1.
Last weekend, the men's team traveled to Missouri and went 0-2 in two games against Lindenwood University-Belleville. The Cardinals are eagerly anticipate a series of six home games beginning with Friday's game against Midland University on October 12.
The addition of men's and women's ice hockey makes total athletic program offerings amount to twenty-four. Click here to learn more about CUAA athletics.
Men's Ice Hockey 2018-19 Schedule: Click here.
Women's Ice Hockey 2018-19 Schedule: Click here.
— Rachel Thoms served on Concordia University's Strategic Communications team from 2015-2022. Any inquiries about this story can be sent to news@cuaa.edu.
If this story has inspired you, why not explore how you can help further Concordia's mission through giving.