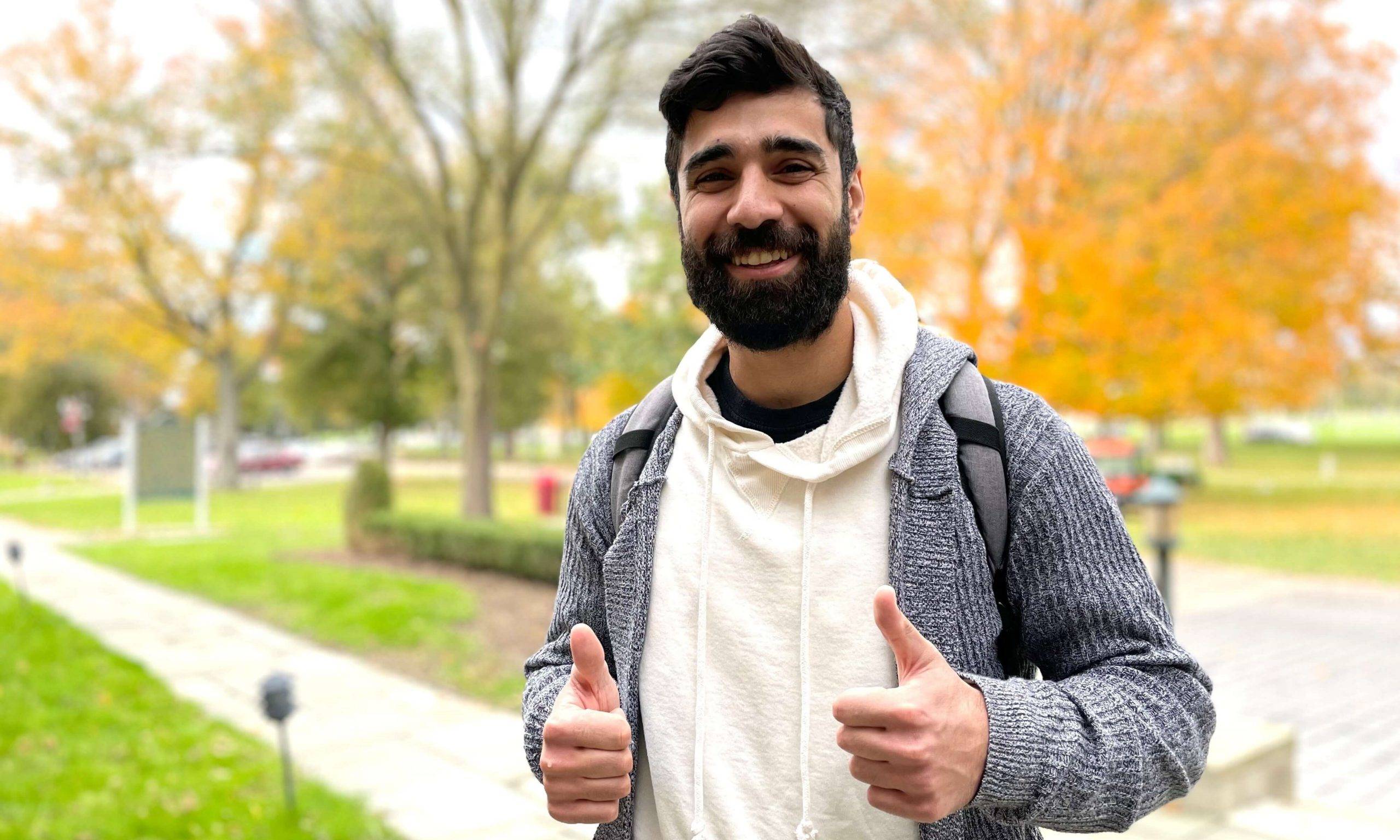 It's International Education Week! This week is an opportunity to celebrate the benefits of international education and exchange worldwide.
---
International Education Week (IEW) is a joint initiative of the U.S Department of State and the U.S Department of Education is part of our efforts to promote programs that prepare Americans for a global environment and attract future leaders from abroad to study, learn, and exchange experiences.
Related: Why we love international education: Dr. Mihaela Zegrean's story
Concordia University Ann Arbor currently has twenty international students from countries around the world including Australia, Canada, China, Ecuador, France, Greece, India, Israel, Japan, Nigeria, Norway, Panama, and Peru.
Along with being home to international students, CUAA students are encouraged to take part in global education opportunities for a summer, a semester, or a full year. CUAA also offers global education courses taking place for a week or two in a different country. Global education courses are 3-credits and taught by a Concordia professor.
Meet one of CUAA's international students!
Adir Turgeman ('24)
Major: Computer science
View this post on Instagram
What's it like taking classes and completing assignments in English?
Taking classes in my second language is challenging because I encounter a lot of new vocabulary, also it takes me a lot of time to read and write so exams are tough.
When looking at schools to study at in the United States, what made you choose CUAA?
I'm part of the men's basketball team here at Concordia, while looking at schools the coaches and staff helped me throughout the whole process which made me realize this place will help me feel like I belong and have people who care about me.
What is your favorite thing about the country where you are from? 
I'm from Israel, so my favorite thing will be going to the beach throughout the whole year.
Related: The value of international education, an interview with Oleg Ivanets
---
International Education Week events at CUAA
Tuesday, November 16 / International Grocery Bingo
8 – 9 p.m., Cardinal Cafeteria
Come join us in the Cardinal Cafeteria for some fun and the winners will walk away with a grocery bundle! Some of the giveaway baskets will include international foods. See event.
Wednesday, November 17 / International Theme at Men's Basketball Game
7:30 p.m., Cardinal Fieldhouse
Cheer on the men's basketball team as they face Sienna Heights! Come decked out, representing a jersey from your favorite international athlete or tastefully wearing a cultural outfit. See event.
Thursday, November 18 / Around the World Snacks & Facts
5 – 6 p.m., Cardinal Cafeteria Hallway
Bring a friend and join us in the Cafeteria hallways for some yummy snacks and interesting facts about countries around the world! See event.
---
CUAA international admissions
Learn more about the Concordia International Center (CIC)! Everyone in the Concordia International Center has lived and studied abroad, so we get how long and confusing the process can be. That's why we're here to help, every step of the way. We've welcomed hundreds of students from all over the world to Concordia. They've studied diverse fields like Graphic Design, Business, and Biomedical Science.
Check out these resources below to get started!
—
If this story has inspired you, why not explore how you can help further Concordia's mission through giving.