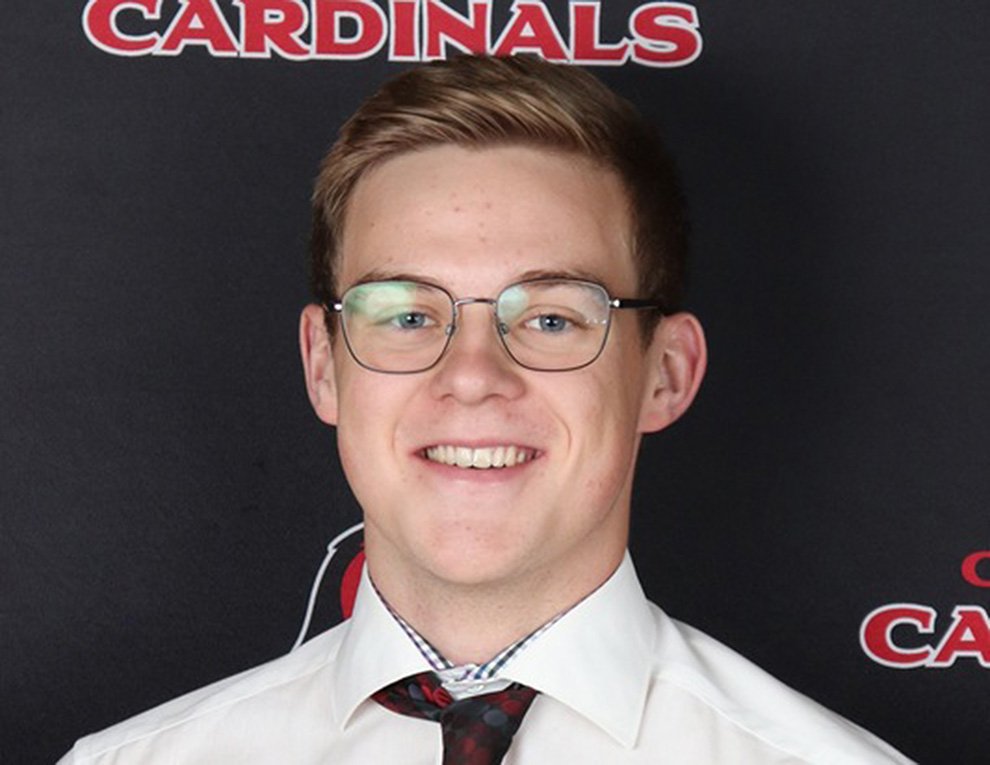 ---
Meet Alexander Smári Hauksson ('27) from Tønsberg, Norway majoring in Rehabilitation Science.
---
Why did you choose to study at Concordia?
I chose to study at Concordia so I could continue my basketball career.
What is your favorite thing about attending Concordia?
My favorite part about attending Concordia are the people.
What is the best event you have attended on campus?
The best I have attended was a Woman's Volleyball game.
The hidden gem of Concordia is the Nest.
What has been your favorite class here at CUAA and why?
Foundations of Rehab Science has been my favorite class at CUAA so far.
What motivated you to study abroad?
My family was the biggest motivator for me to study abroad.
What is your favorite spot on campus?
My favorite spot on campus is the library.
Have you joined any student clubs or organizations on campus? If so which ones?
I have not joined any clubs yet.
Are there any challenges you have faced as an international student, and how have you overcome them?
It is hard to be away from my family and girlfriend but facetime has really helped.
Are there any local customs or etiquette rules in the United States or in Michigan that you found surprising or particularly intriguing?
Going up north
Do you have any advice for other international students when choosing where to go to college?
My advice is to research your school thoroughly.
---
Want in?
The BS in Rehabilitation Science (BSRS) is your first step toward a career in occupational or physical therapy. This program meets prerequisites for our Doctorate of Occupational Therapy (OTD) and Doctor of Physical Therapy (DPT), providing foundational skills. Whether aiming for graduate studies or exploring various health careers, the versatile BSRS offers a solid foundation for your future.
---