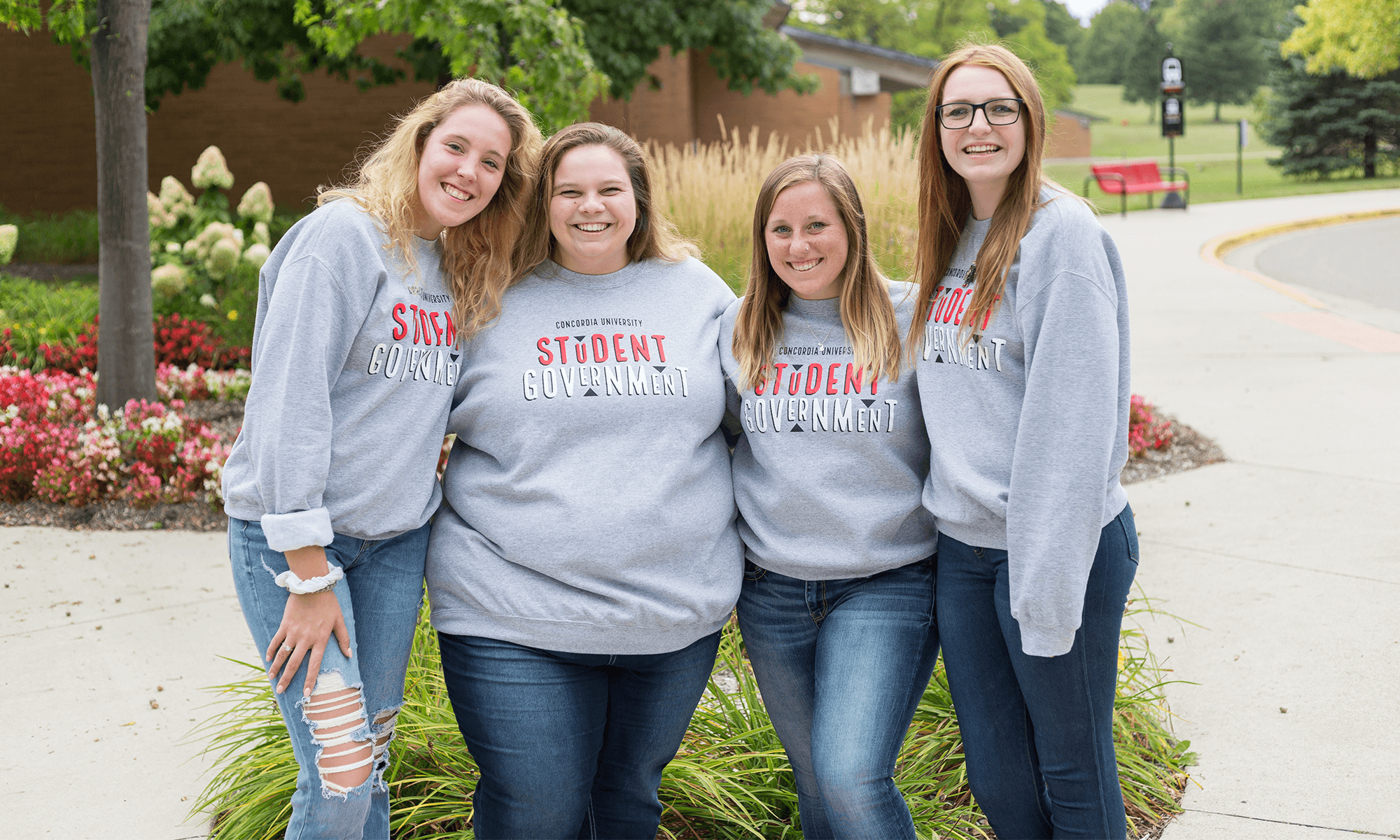 In the spring semester of 2019, Concordia students voted to elect the new Student Government Association (SGA) representatives for president, vice president, treasurer/chief organizer, and secretary for the 2019-20 academic year.
---
When the final vote had been cast, it was clear to see that this year, the team of student leaders was going to be different than years past. So we thought we'd take a moment to introduce the leaders and learn more about SGA and their work on campus.
Read on to learn more about this year's student leaders and about the role Student Government Association plays on campus!
---

President
Program: Health Care Administration
Primary role in SGA: "I am the President. So besides the main role that all SGA members have, I also have to talk about Student Government at various events and help the rest of the board where need be." Learn more about Taylor and her role as SGA president…
---

Vice President
Program: Exercise Science, General Business Minor
Primary role in SGA: "As Vice President, I run all of the meetings and I go to meetings that the President can not go to." Learn more about Alyssa and her role as SGA vice president… 
---
Treasurer/Chief Organization Officer
Program: Computer Science
"I believe the main purpose of Student government is help fill the gap between students and administrators to help the students have a voice and to help provide fun events for students to meet people." Learn more about Sami and her role as SGA treasurer… 
---

Secretary
Program: Special Education
"As the secretary of SGA, I take all the notes at different meetings that I attended so we always have notes to look back on. I also create different posters for different events on campus. If people have problems or concerns they can come to any of us on SGA and we will do what we can to solve the problem." Learn more about Molly and her role as SGA secretary…
---
— This story is written by Allie Milot, social media manager for Concordia University Wisconsin and Ann Arbor. She may be reached at alexandria.milot@cuaa.edu or 734-995-7403.
If this story has inspired you, why not explore how you can help further Concordia's mission through giving.