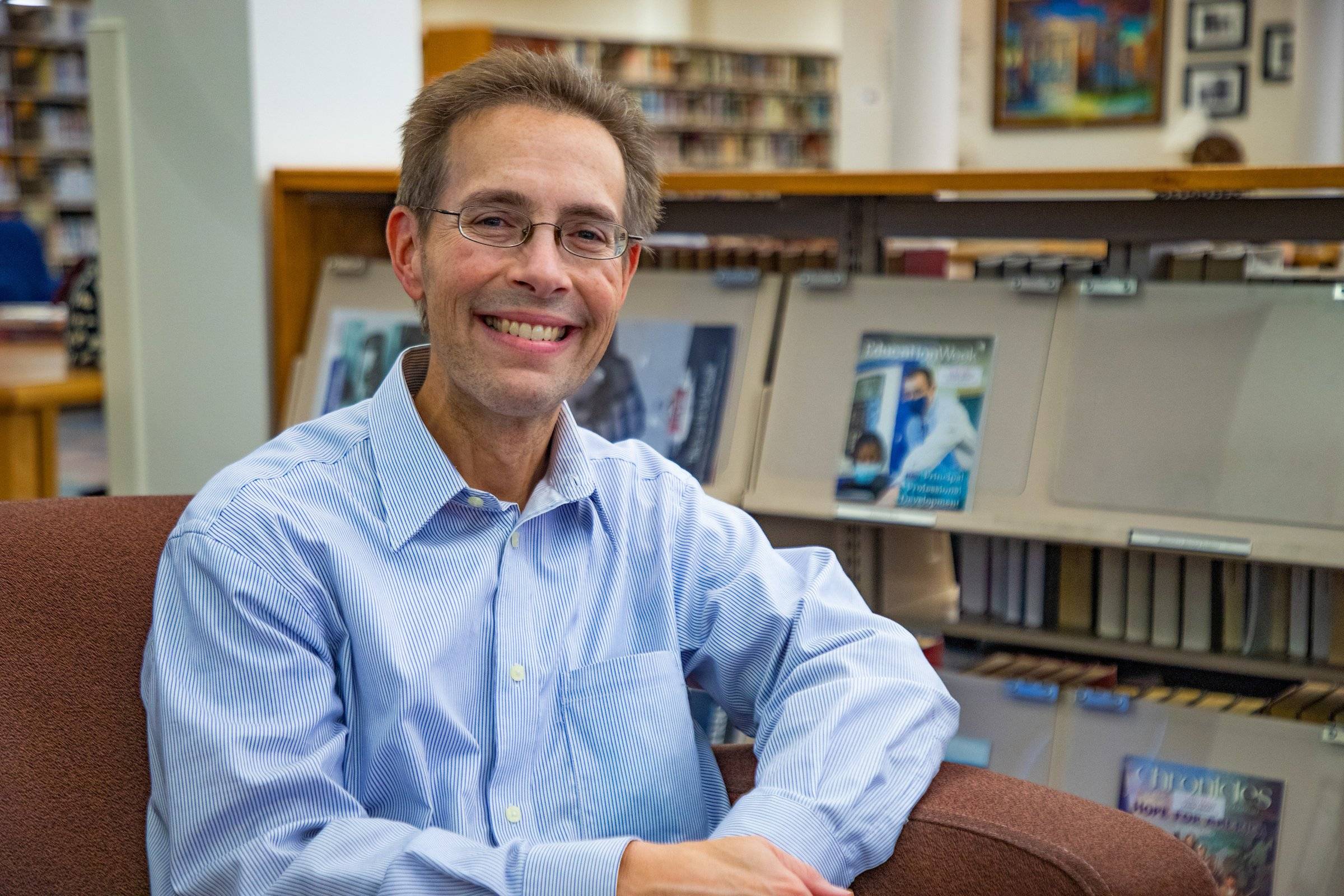 Jeff Frosch, a Concordia University Wisconsin admissions counselor from 1997-2015, has accepted a newly-created enrollment position that will allow him the opportunity to return to his "work family" and represent both Concordia University Wisconsin and Concordia University Ann Arbor, from his home in central Texas.
---
A familiar face
For 18 years, Jeff Frosch was the face of Concordia's Wisconsin campus for prospective Lutheran students and their families. In his new role, he will represent CUW and CUAA equally as the university's first dual-campus, fully-remote admissions counselor.
"My own journey to Concordia was deeply influenced by a handful of people – and Jeff Frosch was one of them," said CUAA's Vice President of Administration Rev. Dr. Ryan Peterson. "For a couple of years while I was in high school, searching and wondering about my next step, Jeff was a faithful, committed, and patient admissions counselor who walked with me every step of the way. I am so grateful for Jeff's spirit, heart for the Lord and Concordia, and his commitment to Lutheran higher education. Our Concordia team is better today with Jeff as a part of it!"
Distinct in our mission
Frosch considers it a great privilege to work at a distinctively Lutheran institution like CUWAA that is dedicated to a mission of preparing students in mind, body, and spirit to serve Christ and the world.
Among the many developments Frosch witnessed during his long tenure, the merger of Concordia University Wisconsin and Concordia University Ann Arbor in 2012 is, in his opinion, the most significant.
"We have this unique concept of one university, one mission, and two campuses," says Frosch. "I'm very interested in helping students understand and unpack all the different opportunities and possibilities that our merger affords them. It's incredible."
To schedule a meeting with Jeff Frosch or another one of our engaging Admissions team members, apply to CUAA here.
---
Stop by and say hello!
Check out CUAA's admissions team here! Learn more about each admissions counselor, what areas they serve, and a little about them personally.
—
If this story has inspired you, why not explore how you can help further Concordia's mission through giving.