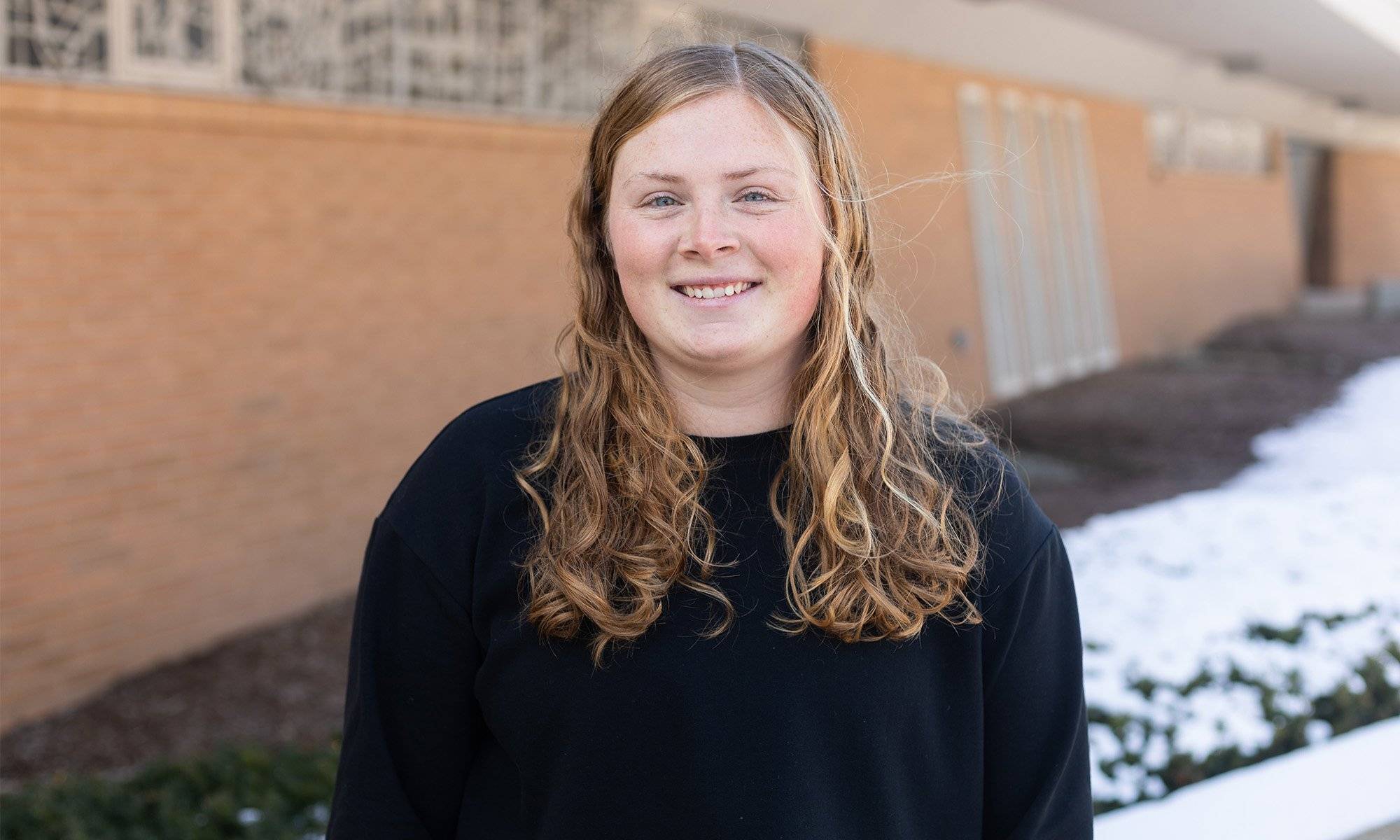 ---
Congratulations to January student of the month, Kiera Savage!
---
It has been a pleasure to have Kiera in my General and Analytical Chemistry lectures and laboratory sections. In addition to excelling at the coursework and experiments, Kiera's enthusiastic and helpful nature creates a positive atmosphere that benefits her peers and faculty, alike. During the past two years, Kiera has worked on a challenging chemistry research project: synthesizing and studying S-nitrosothiols (a class of organic molecules) for their use in improving the biocompatibility of medical grade polymers. Due to her diligence, intuition, and scientific skills, the project is nearly at the point of publication. In addition to making advancements in the field, she regularly helps other students learn research techniques and concepts. This past summer, Kiera presented her research at the American Chemical Society's Central Regional Poster Session alongside undergraduate and graduate students, as well as post-doctoral and industrial scientists. Kiera's ambition, leadership skills, and genuine care for others are truly admirable, and make her a superb example of what it means to be a CUAA Cardinal!

Faculty Nomination
---
Major
Biomedical Science, Chemistry Minor
Graduation Year
May 2023
Hometown
Canton, MI
Clubs or extracurricular involvement?
I am on the women's soccer team and am part of a few scientific research projects on campus.
What is your favorite CUAA pastime?
My favorite CUAA pastime is going to athletic events and supporting all of our teams.
Favorite spot on campus?
My favorite spot on campus is the stadium. I have a lot of great memories there with my teammates, and it's where I got to play the sport I love for the last 4 years!
What's one of your goals for 2023?
One of my goals for 2023 is to graduate and get accepted into a good PA program.
What would you share with prospective students who are considering attending CUAA?
I would definitely encourage any prospective students to come to Concordia. It has a great atmosphere and is full of great people and faculty that really care about you and want you to succeed.
---
Want in?
The School of Arts and Sciences prepares men and women rooted in the Liberal Arts to be thoughtful and articulate people of faith who contribute in meaningful ways to their families, communities and cultures.
---