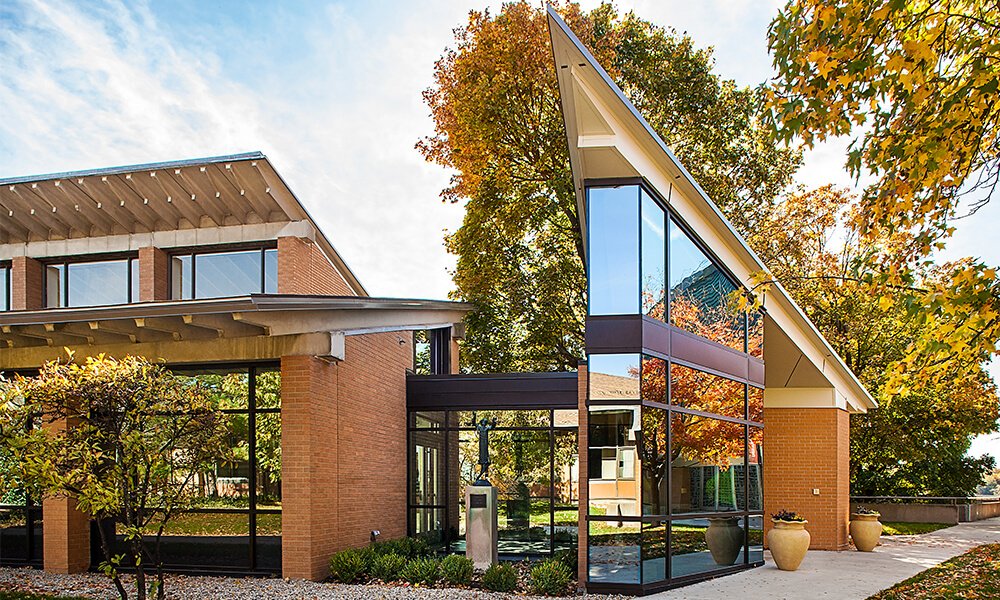 Concordia University Ann Arbor is pleased to announce the spring 2022 semester line-up, with all events free and open to the public.
---
Through the generous support of Karl and Shirley Kreft, the Kreft Arts Program strives to inspire the artistic, intellectual, and creative experiences of CUAA students and surrounding community members. Each fall and spring, the program welcomes artists of various disciplines and backgrounds to campus to enlighten others and share their unique insights.
The spring 2021 schedule, listed below, is open to the public. Outside of the theater department's spring musical, all events are free, and no registration is required. Guests are invited to simply show up. Please note that, until further notice, Concordia requires all individuals, including those who are vaccinated, to wear a mask while indoors in large gatherings. Click here to view a campus map.
---
2nd Annual Strolling Black History Month Exhibit
Tuesday, February 1 through Monday, February 28 | Kreft Art Gallery
The Office of Multicultural Engagement in collaborating with the BSU will present the 2nd Annual Strolling Black History Month Exhibit in the Kreft Art Gallery. The exhibit will feature the traveling Unconditional Loyalty: The Military Service of African Americans Exhibit owned by African American Museum of Iowa. Art will be displayed featuring Black Culture, Innovation and Celebrations of Life.
Add to Calendar: Google | iCal | Outlook
---
Undertale LIVE by Fifth House Ensemble
Friday, February 11 at 7:30 p.m. | Chapel of the Holy Trinity
Featuring new music arrangements for Fifth House Ensemble's acoustic dectet, drum set, and electronics by Eric Roth with Chris Opperman, Undertale LIVE is more than just a concert; it's a meeting place where fans join the quest by voting on each show's unique storyline.
One of the most acclaimed video games of the past decade, solo developer Toby Fox's indie hit Undertale has enchanted a fanbase of nearly 4 million players worldwide through its heartwarming story, quirky characters, and Fox's own trailblazing musical score. Undertale introduces players to a secret world of monsters who were sealed underground long ago with an ingenious twist in perspective: players can resolve each encounter nonviolently, inviting us to empathize with those most different from ourselves.
"absolutely amazing" 
"The experience was outstanding. Seeing Undertale Live was like sharing a fond memory with a group of friends." 
Add to Calendar: Google | iCal | Outlook
---
"Post-modernism and Race in Recent American Fiction" lecture with Dr. Mark Looker
Wednesday, March 2 at 4 p.m. | Manor Living Room
Post-modern literature is often characterized by "intertextuality," borrowing from other styles and texts across genres in such a way that the distinction between high and low culture, Western and non-Western, past and present are broken down in its relentless appropriations of pre-existing texts and images from history, advertising, social media. Its hallmarks are plurality, pastiche, parody, recycling, sampling, self-referential metafictions. Its underlying attitude, put (over) simply, is disbelief, a philosophical skepticism in which increasing technological media undermine any sense of the "real," which is replaced by signs and simulations. Looker's argument is that while recent novels by and about people and communities of color in the United States acknowledge and co-opt many of these post-modern techniques, they almost always reject its core philosophical precepts in favor of a reading of American culture in which history is real and retrievable, and its representation of and for communities of color is painfully but vitally necessary at the present moment.
Add to Calendar: Google | iCal | Outlook
---
"Christ, Church, and the World" lecture with Dr. Theodore Hopkins
Tuesday, March 22 at 4 p.m. | Manor Living Room
Theodore Hopkins will give a talk about his book Christ, Church, and the World. In his book, Hopkins utilizes the work of Dietrich Bonhoeffer to help the church navigate its relationship to the world. Refusing to allow the church to be either conformed to the world or separated from it, Bonhoeffer's Christology located congregations within the story of Christ, to be formed by him for the world.
Add to Calendar: Google | iCal | Outlook
---
Senior Art Show: "Fragmented Existence" by Sarah Ambrose
Monday, April 25 – Monday, May 16 | Kreft Art Gallery
Senior art major Sarah Ambrose ('22) shares the body of her work over the course of her college career. Catch "Fragmented Existence" in the Kreft Art Gallery between 12-4 p.m., Monday through Friday.
Add to Calendar: Google | iCal | Outlook
---
First Look: Music Department's Spring 2022 line-up
Concordia Vespers (Choir)
Sunday, March 6 at 5 p.m.
Chapel of the Holy Trinity
Home Concert (Band & Choir)
Thursday, March 10 at 7:30 p.m.
Chapel of the Holy Trinity
The Sound of Music (Drama)
Thursday, April 7 – Saturday, April 9 at 7:00 p.m.
Sunday, April 10 at 2:00 p.m.
Kreft Center for the Arts Black Box Theater
Questions about the production? Contact CUAA Theater Director Amanda Williams
Concordia at Hill (Band, Choir, and Orchestra)
Ann Arbor's Hill Auditorium at 7:30 p.m.
Tuesday, May 3
Learn more about CUAA's music department.
— Rachel Thoms served on Concordia University's Strategic Communications team from 2015-2022. Any inquiries about this story can be sent to news@cuaa.edu.
If this story has inspired you, why not explore how you can help further Concordia's mission through giving.