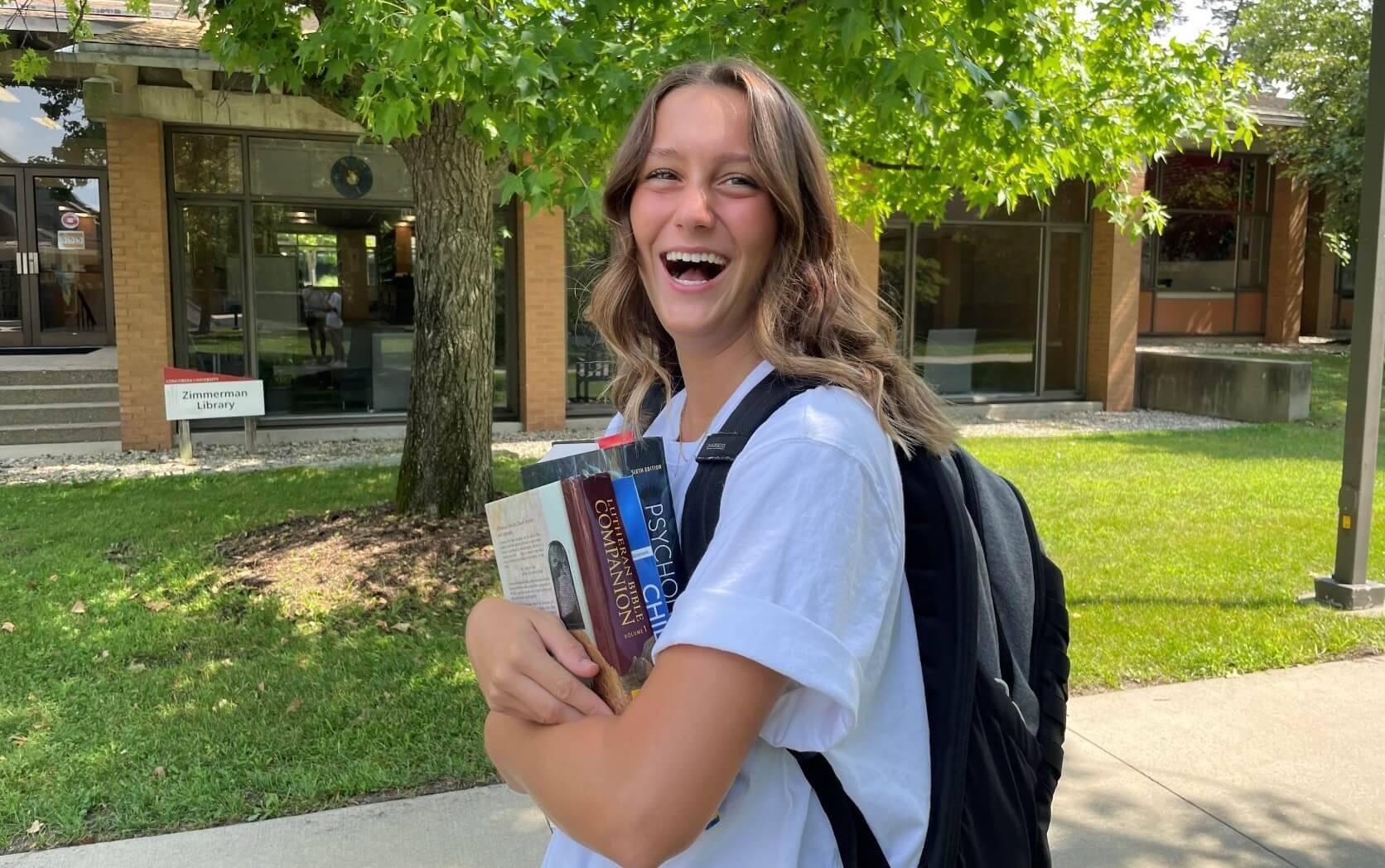 Concordia is offering Visit Days and other opportunities for prospective students to check out campus.
---
Visit Experience Schedule
With all of the visit experience options offered, you should have no problem making it to Ann Arbor.
"We're working hard to showcase everything that goes into making Concordia truly a special community," says Kyle Thoms, enrollment director. "We want to provide as many opportunities as possible for prospective students and their families to visit our campus, because we know that once you're here, it can make all the difference."
Visit Day Experience
Visit Days are an excellent opportunity for you to get an all-inclusive view of life at Concordia. Tour the campus grounds, take an in depth look at our facilities, receive a general overview of academics, engage with current students, and more! Click the date of your choice to register for a Visit Day!
*All times are listed in Eastern Time 
Saturday, January 22, 2022 | 10 a.m-1 p.m.
Saturday, February 5, 2022 | 11 a.m.-2 p.m.
Monday, February 21, 2022 | 10 a.m.-2 p.m.
Saturday, March 5, 2022 | 11 a.m-2 p.m.
Twilight Tours
Evening campus tours will be made available for prospective students who want to see what campus life is like after hours! This is a great visit option for families who are not able to take time during the day to visit campus. Twilight Tours include a campus tour, dinner in the cafeteria, and an information session with your admission counselor. Twilight Tours dates and times coming soon.
Fine Arts specific experiences
Worship Arts Day | February 4-5, 2022
Dr. John Boonenberg leads an immersive experience giving interested high school students the opportunity to learn and apply skills in contemporary worship on their instrument and/or as vocalists.
Musical Arts Day | February 11-12, 2022
Band: The Instrumental Music Department at Concordia welcomes brass, woodwind, and percussion players in grades 9-12 to spend time rehearsing and playing contemporary wind ensemble repertoire side by side with the Concordia University Wind Ensemble.
Choir: The Choral Music Department at Concordia welcomes vocalists in grades 9-12 to spend the day rehearsing and singing choral repertoire side by side with the Concordia University Concert Choir.
I'm interested in Band I'm interested in Choir
Individual Campus Visit Experience
Register for a Main Campus Visit Experience or a North Building Visit Experience for day during the week, Monday-Friday. We will customize your visit experience based off of your individual interests. If you need a different option, or you have a special request for your visit, feel free to reach out to our visit coordinator, Corinne Kuclo.
Virtual Visit or Virtual Meeting Request
Can't make it to campus? We are bringing campus to you! Register for a Virtual Visit of Concordia University. Please let us know your preferences and our team will take it from there.
Related: 5 things high school juniors should know about CUAA
—
If this story has inspired you, why not explore how you can help further Concordia's mission through giving.