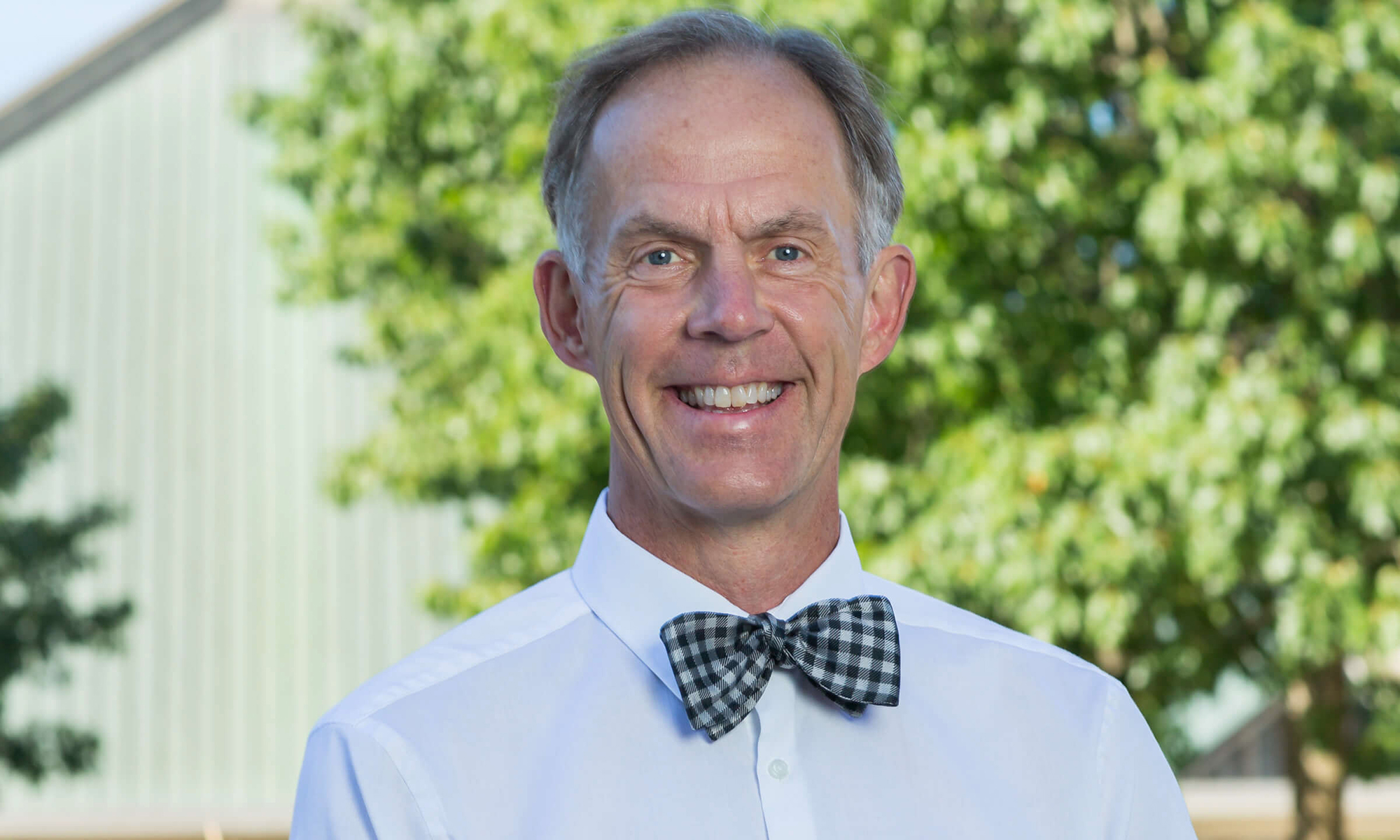 This letter, written by University President Rev. Patrick T. Ferry, PhD, first appeared in the fall 2018 issue of the Arbor Light, the official magazine of Concordia University Ann Arbor.
---
"In all these things we are more than conquerors through Him who loved us" Romans 8:37.
Each year the students who serve in our Campus Ministry programs select a theme verse to give some direction for our collective reflection throughout the academic year. Each campus, Ann Arbor and Mequon, follows a similar practice, but the choice of verse and accompanying theme is selected independently based on what fits best for Michigan or Wisconsin. The decision is made without reference to the other campus. If Google can be trusted, there are 31,102 verses in the Bible. Even omitting the more obscure ones, the odds of both campuses selecting the same verse for the same year seem remote. Nevertheless, it happened (remarkably the second time since our merger in 2013)! This year across Concordia University we agree: We are more than conquerors through Jesus who loves us! Romans 8:37 will be our shared point of reference through all that awaits us at Concordia in 2018-2019.
In the pages of this issue of Arbor Light, you will glimpse women and men living uncommon lives of service to Christ in the Church and world.
A dean of students so devoted to students and their experience that he resides in campus housing, too. John Rathje and his wife, alumna Kristin, are always smack-dab in the middle of campus life. Together they literally live our mission—24/7. His uncommon commitment is more than a job because John understands what it means to be more than a conqueror in Christ.
A commitment to helping students be well prepared for professional life after Concordia inspired Professors Joey-Lynn Bialkowski and Lisa Johnson to establish Concordia's Office of Career Engagement and Industry Relations. Their innovative approach aims to reach every Concordia student with a customized approach that will be a big win-win for graduates and employers alike.
A recognition of the enormous emotional toll experienced by first responders to crises and critical incidents motivated faculty in Concordia's justice and public policy department to get involved. Professors Dan Chlebos and Frank Rubino are helping students like Mikaela Morgan to include healthful processing and coping strategies for those instances when service to others places them in situations and circumstances sometimes almost too difficult to imagine. To be "more than a conqueror" does not make a first responder invincible. Concordia helps those who so selflessly help others.
It is my great privilege to work each day alongside winsome people like these—folks who champion the needs and concerns of others. The fortuitous choice of the same theme verse for both campuses may be a coincidence. The assurance of the eternal and overwhelming victory that is ours in Christ, however, motivates our shared mission. In gratitude, Concordians are freed to pursue the uncommon path of dedicating their lives to make someone else's better.
The fall Arbor Light hits mailboxes the week of October 1, 2018. View a .pdf of the Arbor Light magazine here. If you are not on our mailing list, but are interested in receiving a free copy, call 734-995-7317. 
—
If this story has inspired you, why not explore how you can help further Concordia's mission through giving.