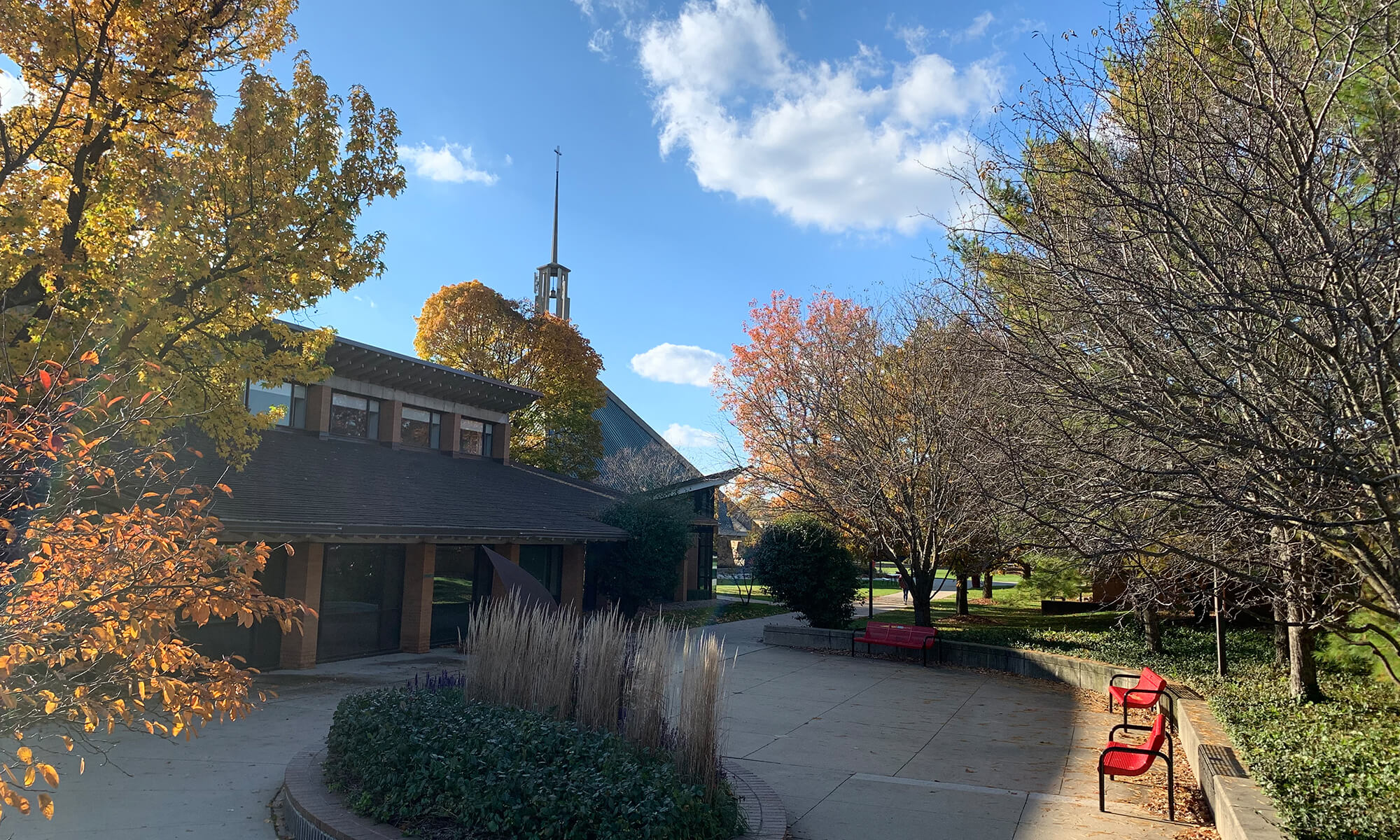 It's officially fall in Ann Arbor, Michigan. Here is a list of the top things to do around CUAA that are perfect for this time of year.
---
Ann Arbor is beautiful in every season, but an Ann Arbor autumn is someone everyone should experience. The leaves are changing into beautiful shades of red, orange, and yellow. The temperatures begin to cool, sweaters and scarves come out of the closet and the seasonal activities are well underway.

#1 Attend a CUAA Sporting Event
While there's just one more fan-favorite football game this season (Nov. 16), there are still MANY sporting events you can attend. Stay on campus for basketball  or soccer game, or get off campus to enjoy come Cardinals ice hockey. All sporting events are 100% free for students with your student I.D. Check out the complete cardinal athletics calendar here.

#2 Visit a local apple orchard
One of the most popular things done during the beautiful season of fall is visiting an apple orchard. There are many different options only a few miles from campus. The top orchards in our area that are frequented by students are:
Wasems Fruit Farm

Wiard's Orchards

Lutz Apple Orchard

Dexter Cider Mill

Plymouth Orchards and Cider Mill

Three Cedars Farm
You don't even necessarily need to be on the hunt for delicious apples to visit an orchard, making a quick stop for fresh apple cider and donuts could be worth the entire trip.

#3 Get a pumpkin (to carve, paint, or use to decorate)
We are all familiar with the annual tradition of carving or painting pumpkins and the childhood tradition doesn't have to end when we go to college. There are perfect pumpkins you can buy from grocery stores (Busch's or Kroger) or from many of the you-pick pumpkin farms in the Ann Arbor area. 
Even our residence halls on campus have been recently getting into the spirit. Our halls have been getting pumpkins and making beautiful creations to decorate their common areas and dorm rooms.

#4 Take a stroll through Nichol's Arboretum or Matthaei Botanical Gardens
Two of the most beautiful (and free!) things to do in Ann Arbor are spending time outdoors at the Arb or Botanical Gardens. The fall colors by the river are absolutely gorgeous. Although photos have no power to do it justice, here is what you are in for if you decide to take a visit to either one of these city parks.

#5 Visit the Kerrytown Farmer's market
With lots of local vendors that pop up year round, the Kerrytown Farmer's market is open on Wednesdays and Saturdays from 7am-3pm. Visiting this great spot in Kerrytwon is the place to find the best seasonal fruits and veggies, no matter the season. It is a short walk from tons of shops and restaurants downtown Ann Arbor, not to mention the Kerrytown market place, which is a great place to look around and shop at in the winter months. This farmer's market is super easy to walk through and navigate and many vendors accept both cash or card but there is an ATM close by if you need it.

#6 Get lost in a corn maze
Another popular seasonal activity is to go to a corn maze – regular or haunted, depending on what time of day you go. Going to a corn maze can be fun in a big group on small cluster of friends. Nothing can bring a group together like getting lost and having to work together to find their way out. Some of the top corn mazes are in the Ann Arbor Area are:
Wiard's Orchards (and Wiard's Orchards and Night Terrors)

The Blast Corn Maze

ChelseaMaze

Grand River Corn Maze

Talladay Farms Corn Maze

#7 Visit the UMMA or Natural History Museum
One of my favorite places in Ann Arbor is the University of Michigan Museum of Art located on State St. downtown. There are consistent exhibits and there are also rotating exhibits scattered throughout the museum. The Natural History museum is newly relocated on N. University Ave downtown Ann Arbor. A visit to both of these spots are a perfect cold or rainy day activities and they are both free! Make a day of it and get a meal downtown Ann Arbor.
#8 Don't get sick
As midterm season has come and gone, we enter the second half of the semester. This time of year is the worst for the spread of germs and catching colds for all students. Besides the simple fact that getting sick is super inconvenient, it also prevents you from completing this bucket list! Now, we've all heard this a million times, BUT get rest, drink lots of water, wash your hands as much as possible, be careful when sharing food and drinks with others and try your best to encourage others to do the same!
— This story is written by Allie Milot, social media manager for Concordia University Wisconsin and Ann Arbor. She may be reached at alexandria.milot@cuaa.edu or 734-995-7403.
If this story has inspired you, why not explore how you can help further Concordia's mission through giving.