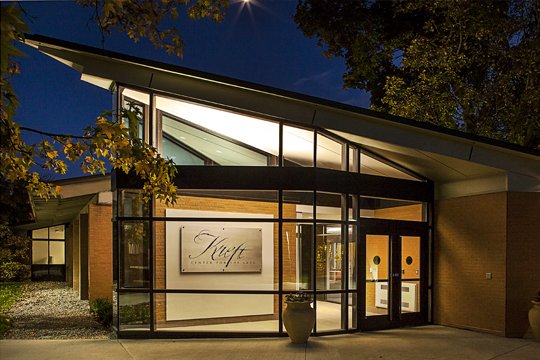 Historic books, manuscripts and framed exhibits related to Martin Luther's legacy of 1517 in Germany, England and the New World will be featured during an exhibit at the Kreft Gallery on the university's main campus, 4090 Geddes Road. The show is open to the public October 24-December 3, with a gallery talk and reception scheduled Friday, October 27 at 7 p.m.
---
This free exhibition features examples of marvelously crafted woodcuts dating back to 1534, as well as the first complete Luther Bible printed that same year. It is a marvel both linguistically and from a graphic arts perspective.
Kreft Gallery hours are Tuesday-Friday from 12-4 p.m. and weekends from 1-4 p.m. For more information, please call 734-995-7537.
Other fine arts events during the next six weeks include:
Concordia Wind Ensemble World Premiere 500th Reformation Concert, Thursday, November 2, 8 p.m., Washtenaw Community College Towsley Auditorium, Dr. William Perrine, director. Free.
Cantus: Discovery of Sight, Sunday, November 12, 4 p.m., Chapel of the Holy Trinity, $10 for adults, $5 for seniors and students.
40th Annual Boar's Head Festival, Friday, December 1-Sunday, December 3 (7:30 p.m. Friday and Saturday; 4 p.m. Sunday), Chapel of the Holy Trinity. Tickets, priced from $8-$15, will go on sale beginning Monday, October 30 at 1 p.m.
The Concordia Wind and String Ensemble, Thursday, December 7, 8 p.m., Kreft Center Black Box Theatre, Dr. William Perrine, director. Free.
For more details on all upcoming fine arts events, visit www.cuaa.edu/music or call the Concordia Box Office at 734-995-7537.
—
If this story has inspired you, why not explore how you can help further Concordia's mission through giving.