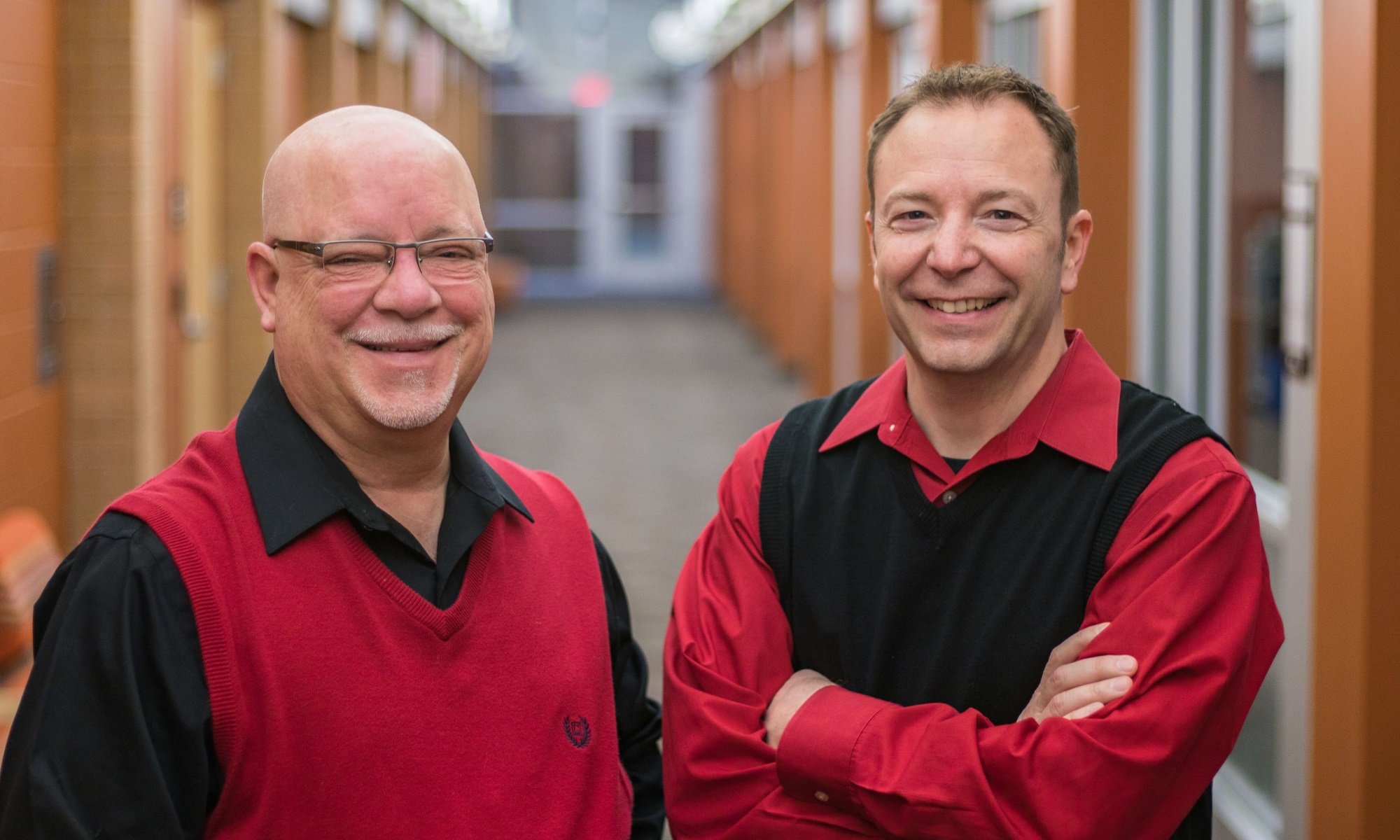 There's a tendency among men to trade empathy, humility, and respect for bravado, machismo, and aggression.
---
This mindset also persists when it comes to raising young men, observes Frank Rubino, MA, TLLP, a licensed clinical psychologist and former law enforcement officer, who now serves as an adjunct faculty member at Concordia University Ann Arbor. The consequences of this pervasive approach to American child-rearing are not difficult to spot, he notes.
Throughout his more than 19-year professional career, Rubino—as both cop and counselor—has witnessed countless iterations of the concern and its costs, from incidents as far-reaching as mass shootings to domestic disputes.
Now, Rubino has teamed up with Concordia's justice and public policy department head, Dan Chlebos, to address the root causes of the issue. Rubino and Chlebos, a retired police chief who has more than 45 years of experience in law enforcement, will host a series of seminars designed to start conversations which they hope will lead to a societal shift.
"What we're looking at is the connection to the way that our young boys are encultured into violent behavior—where that stems from, where it comes from, and ultimately, how to change the narrative," Rubino says. "It strikes at the heart of most psychological trauma that people feel, and it strikes at the heart of what we see as police officers on a social level."
The first session, "The Man Up Problem: A Harmful Approach to Raising Young Men," will be held on April 18 from 6-9 p.m. at Concordia University Ann Arbor's North Building, 3475 Plymouth Road in Ann Arbor.
Attendees will first join in watching the award-winning documentary, "The Mask You Live In," by The Representation Project. The documentary provides a closer look at boys in America and where we as a society are failing them.
Following the film, panelists with expertise in key areas will offer insights on the concerns articulated in the film and answer audience questions.
The April 18 session is an "encore" event. Following the overwhelming success of a Feb. 22 "Man Up" session, Rubino and Chlebos decided to repeat the program, and already spots are filling up quickly.
Chlebos says he was especially pleased to see a variety of ages and backgrounds represented at the first event.
"I don't think one age group can drive the change by themselves," Chlebos says. "If you look at the breadth of what is happening in schools and our culture, you'll see that these sessions are so needed, and we need people of all ages and from all walks of life at the table."
Future sessions in series will include:
"The Silent Partner: Identifying and Coping with Post Traumatic Stress" on June 13 from 9 a.m. to noon
"Signs of the Times: Recognizing Indicators of Violence in School" on Aug. 18 from 9 a.m. to noon
The cost for each session is $20 per participant. Light refreshments will be served. Attendees are asked to register for the April 18 event at www.cuaa.edu/manupevent.
Learn more about CUAA's justice and public policy program by clicking here.
— This story is written by Kali Thiel, director of university communications for Concordia University Ann Arbor and Wisconsin. She may be reached at kali.thiel@cuw.edu or 262-243-2149.
If this story has inspired you, why not explore how you can help further Concordia's mission through giving.