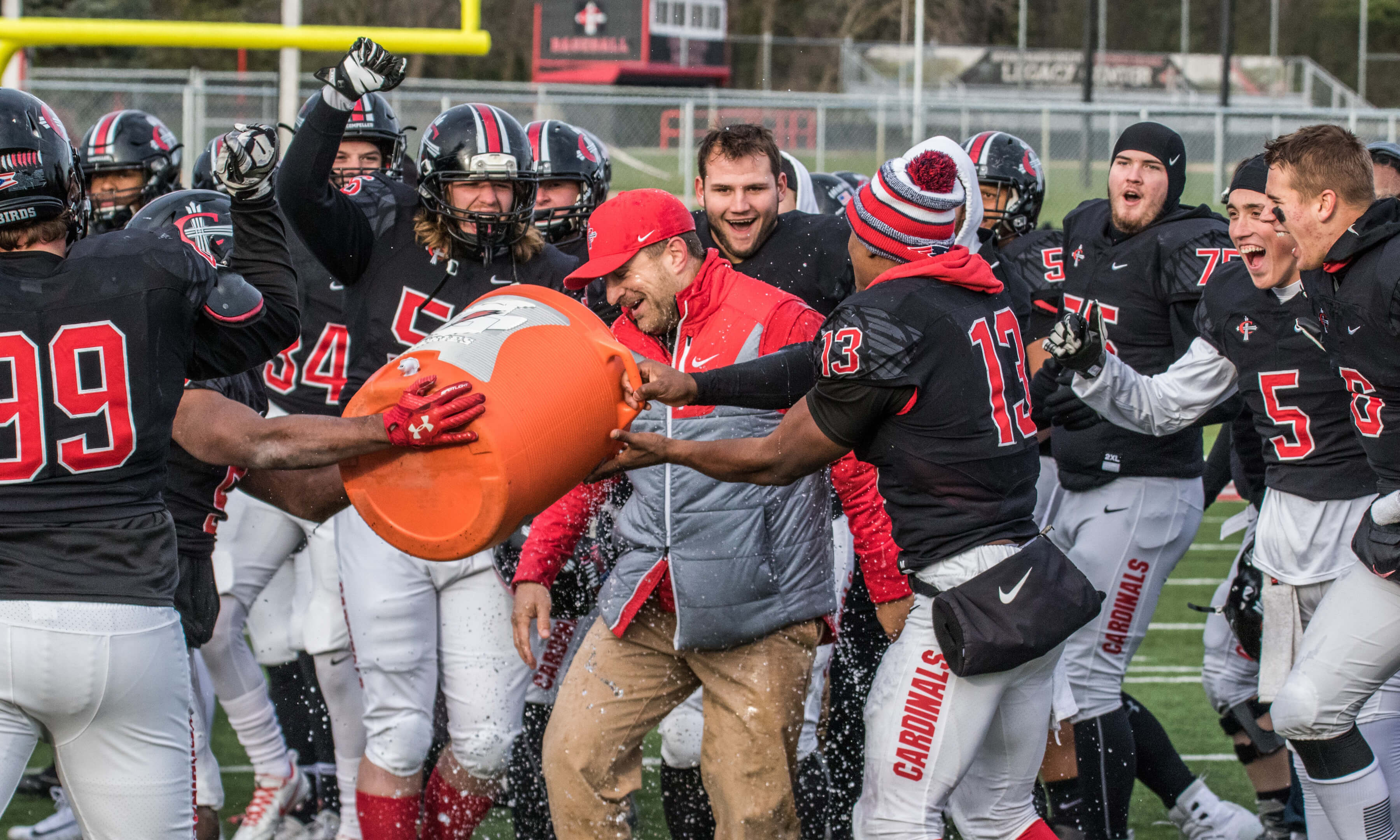 Editor's Note: This story was written for the 2018 Spring/Summer Arbor Light magazine, a biannual publication of Concordia University Ann Arbor. Catch the newest edition dropping in mailboxes at the end of April. For your free subscription of Arbor Light, email arborlight@cuaa.edu.
---
"Fight, fight, fight with all your might, and bring home a Cardinal win!"
The ending phrase of the Concordia University Ann Arbor school fight song rang true many times last fall as the Cardinals football program made school history, earning the most wins in a season (9-2) and securing a bid to the 2017 NAIA Football Championship Series First Round.
The young program has experienced incredible growth and a rapid succession of "firsts" since its inaugural season in 2011, including the first program win (2013), first season on a new home pro turf field (2014), first victory over a nationally ranked team (2015), first national ranking and winning season (2016), and, last season, the first trip to the national playoffs.
"Concordia is a special place because we have special people who believe in each other," says Head Football Coach Joshua Schumacher. "This accomplishment is an example of the progress and growth that can take place when people believe in something bigger than themselves."
During the playoff first round last November, the 14th-ranked Concordia Cardinals fell to the 2nd-ranked Reinhardt University Eagles in Waleska, Georgia, who went on to compete in the national championship. CUAA was the only team of the 16 competing to make its first appearance at the national playoffs.
— Rachel Thoms served on Concordia University's Strategic Communications team from 2015-2022. Any inquiries about this story can be sent to news@cuaa.edu.
If this story has inspired you, why not explore how you can help further Concordia's mission through giving.