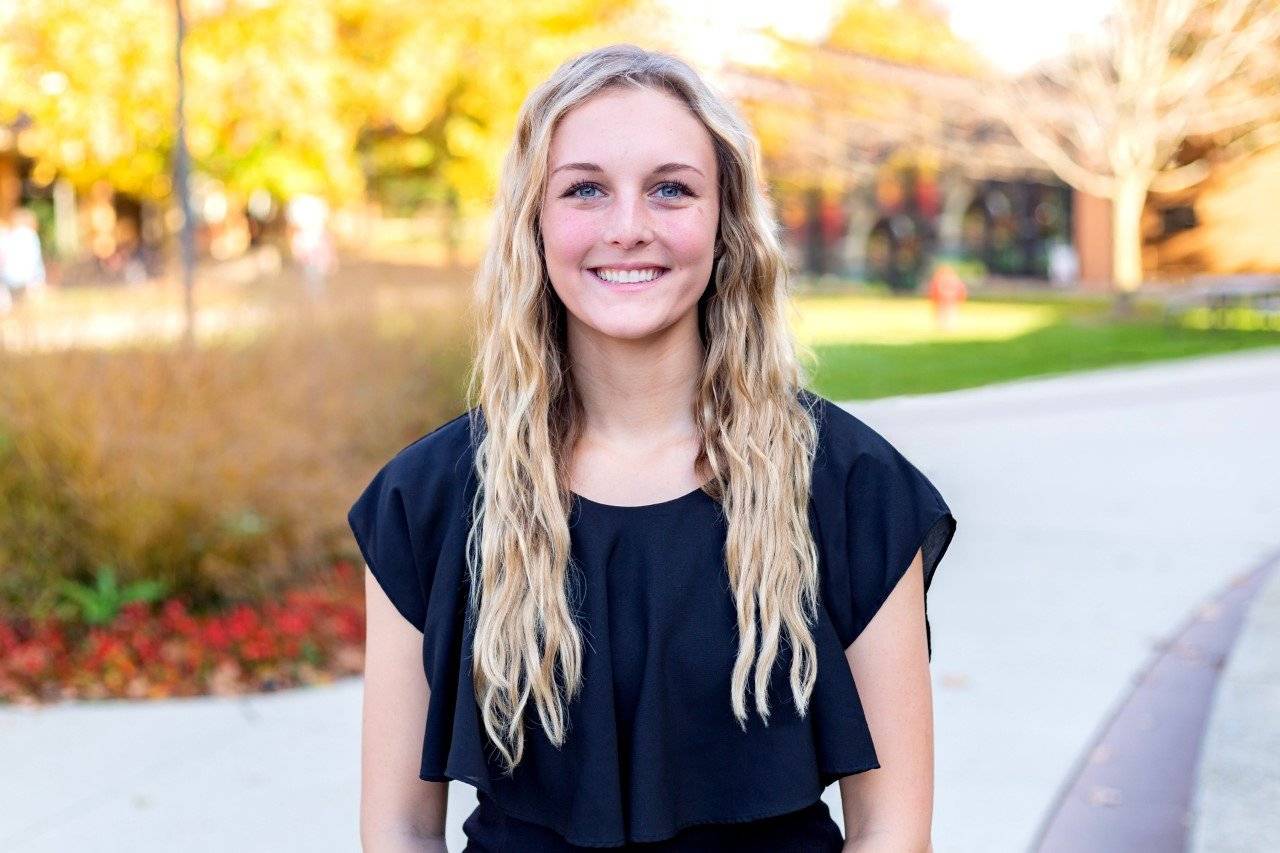 Congratulations to March student of the month, Madalyn Fields!
---
"Madalyn is an academically gifted student and this month was accepted to The Ohio State University's PhD program in Biomedical Sciences. The program is highly competitive and provides both a tuition waiver and a graduate student stipend. Beyond this, Madalyn has earned a near perfect academic record while being a captain of the Women's Lacrosse team. She's also presented microbiology research completed at CUAA at Michigan State University's MidSURE conference (virtually) on two occasions, most recently this past summer. Madalyn has been a recipient of CUWAA's Undergraduate Research Grant as well as being a dedicated student worker and peer tutor through the ARC while at CUAA. Madalyn exemplifies the best aspects of CUAA students and is a worthy recipient of this award as her time at CUAA comes to a close." —Faculty Nomination
Major
Biomedical Sciences Major, Chemistry Minor
Graduation Year
May 2022
Favorite Class
Microbiology
Hometown
Waterford, MI
Clubs or extra curricular involvement?
I am involved in Lacrosse and Esports.
What is your favorite CUAA pastime or spot on campus? Favorite spot on campus?
My favorite spot on campus is Chapel Point.
What's one of your goals for 2022?
My goal is to prepare for the next step in my life- graduate school.
What would you share with prospective students who are considering attending CUAA?
Concordia is one of the best places to study. When you come here, you have full support in academics, faith, and life. The small class sizes allow you to get to know your professors on a personal level. Additionally, the campus is beautiful!
If you could give a piece of advice to your fellow Concordia students, what would you say?
These college years go by quickly. Get involved, try new things, make memories, and reach out for support when you need it.
— Meg Hewitt is the Marketing Strategist for Concordia University Ann Arbor. She may be reached at megan.hewitt@cuaa.edu.
If this story has inspired you, why not explore how you can help further Concordia's mission through giving.