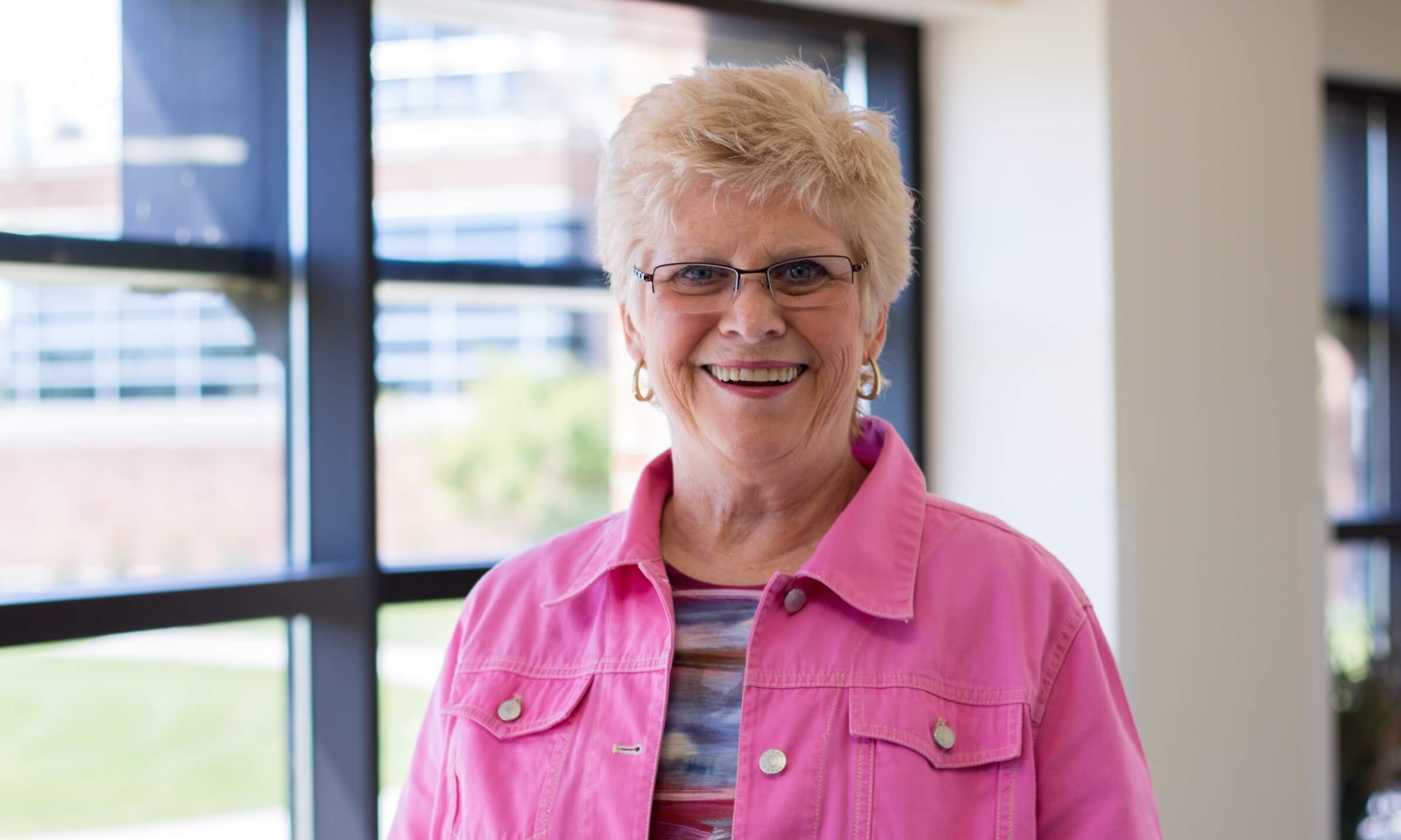 The Lord bless you and keep you; the Lord make his face to shine upon you and be gracious to you; the Lord lift up his countenance upon you and give you peace. Numbers 6:24-26
---
Dr. Marilyn Meell served as an associate professor in the department of graduate education, joining Concordia's faculty in 2007.
Written by Vice President of Administration Rev. Dr. Ryan Peterson:
Please join me in congratulating and celebrating Marilyn Meell!
Marilyn has a long and storied career in education.  She received a BS in Secondary Education from Edinboro University in Pennsylvania in 1967.  She completed a Master's in Education there in 1970, a Master's in Education in Administration from Stephen F. Austin State University in 1977 and an Ed.D. in Curriculum and Instruction with Emphasis in Teacher Education from University of Houston in 1985.  Wow! Clearly her commitment to continual growth has inspired generations of students.
She taught science courses for 12 years in secondary schools, has been a public Middle school assistant principal and principal, and has been a Superintendent and High School principal in three Christian Schools in Texas.  She has served as the Director of Graduate Education at Concordia Ann Arbor for thirteen years.  She is retiring after 50 years in education and looks forward to a new ministry of service and sleeping in every morning.  Marilyn and her husband have been quite active in various ministry initiatives and activities over the years.  We have been blessed by Marilyn's witness and continual testimony to her Savior, Jesus Christ.
Marilyn: Thank you so much for the countless hours and grace-filled energy you have poured into our School of Education.  You have modeled persistence and a calming presence for graduate and undergraduate students alike.  Thank you for serving others here and in every other area of your life.  Enjoy this next chapter – including sleeping in! Congratulations!
---
Well wishes for Dr. Marilyn Meell
Concordia University Ann Arbor students, alumni, faculty, and staff share memories and messages of encouragement, appreciation, and blessings to Concordia University Ann Arbor's retiring professors upon the completion of the Spring 2020 semester.
I will greatly miss you, Marilyn.  You have been tenacious in caring for students and providing excellence in all forms of education, especially graduate ed. Yet, Marilyn, you did more than your position required, often assisting others – students and employees – with their faith in Jesus, development, and success.  Your lasting memory and inspiration to me will be your deep, outspoken love for Jesus and all of us.  Thank you.  I thank God for your faithful witness to Him, and your adopting us as your own.  Love you with the love of Jesus, Sister. —John Rathje ('88)
Marilyn, thanks for your work at CUAA. I will miss our walks from the stadium lot. Thank you for all you have done for CUAA's grad education programs. —Christopher Stark
Marilyn, Enjoy your retirement.  Many thanks for your service to Concordia University through the years.  I always appreciated your assistance and guidance during my tenure as Manager of the Bookstore and Director of the Library.  Stay well and many blessings to you in the years ahead. —Mike O'Leary
Dr. Meell – May all the years ahead bring you great joy and relaxation. Here's to a well-deserved and happy retirement! —Zach Johnston ('10, '14)
Oh my!  What words can be enough to describe the truly supportive and compassionate nature of a woman I got to know and adore – Dr. Marilyn Meell!!!! Dr. Meell, I need you to know, YOU were my main source of support and understanding.  As an adult with a very full life, I tackled the EDUCATIONAL LEADERSHIP degree program with initial enthusiasm and, to be honest, some unwarranted fear.  But, because of YOU and how you were ALWAYS there for me – I rose to every occasion, Dr Meell!  You kept me focused when I grew weary and never had a harsh word to say. Just, "Paula, how can I help?" Or "Paula, you have this!"  You've even been an awesome and amazing support AFTER graduation. Dr. Meell, the world of education has been blessed by your years of dedication and mere presence.  Your peaceful and pleasant way of making everyone feel whole! Nothing but love for you and I pray your life moving forward can be one filled with joy and family time!!! Happy retirement to one of THEE BEST!!!! —Paula Riser ('15)
Dr. Meell, I am so grateful to have studied during your tenure.  You were such an encouragement and a support to me.  Your compassion and dedication is humongous.  Because of you, I look to achieve another step in my educational career, my Educational Leadership Degree. Thank you for all you have done. —Reneth Stewart ('20)
Dr. Meell, Thank you for your guidance when I went through the Masters Program as well as your help on my final action research project! —Jonathan Klemp ('17)
Dr. Meell thank you for all your guidance in the first year of the SPAHE program. You encouraged me and stood strong against all of our questions. I value all you have done for me during my master's degree. Best of luck in retirement! —Anthony Gaynier ('17)
Dr. Meell,  Thanks you for all you did to help me complete my project for my MSEL master's degree. You really were a lifesaver. Thanks also for all the positive contacts we have had over the past 10 years; it was always a pleasure to see you when I visited the campus. I hope you are continuing your good work in Africa. If you ever want some more Barefoot Books to take there on trips, let me know. Blessings to you in retirement. —David Kusch ('09)
Dr. Meell, thank you so much for your service to Concordia and your dedication to the School of Education, especially to its graduate programs. It has been an honor and privilege serving with you at Concordia and thank you for your above and beyond work on accreditation, graduate faculty selection and  mentoring and your passion for the graduate students. I wish you the very best in your retirement and thank you for your service to Concordia. 🙂 —Suzy Siegle
— Rachel Thoms served on Concordia University's Strategic Communications team from 2015-2022. Any inquiries about this story can be sent to news@cuaa.edu.
If this story has inspired you, why not explore how you can help further Concordia's mission through giving.