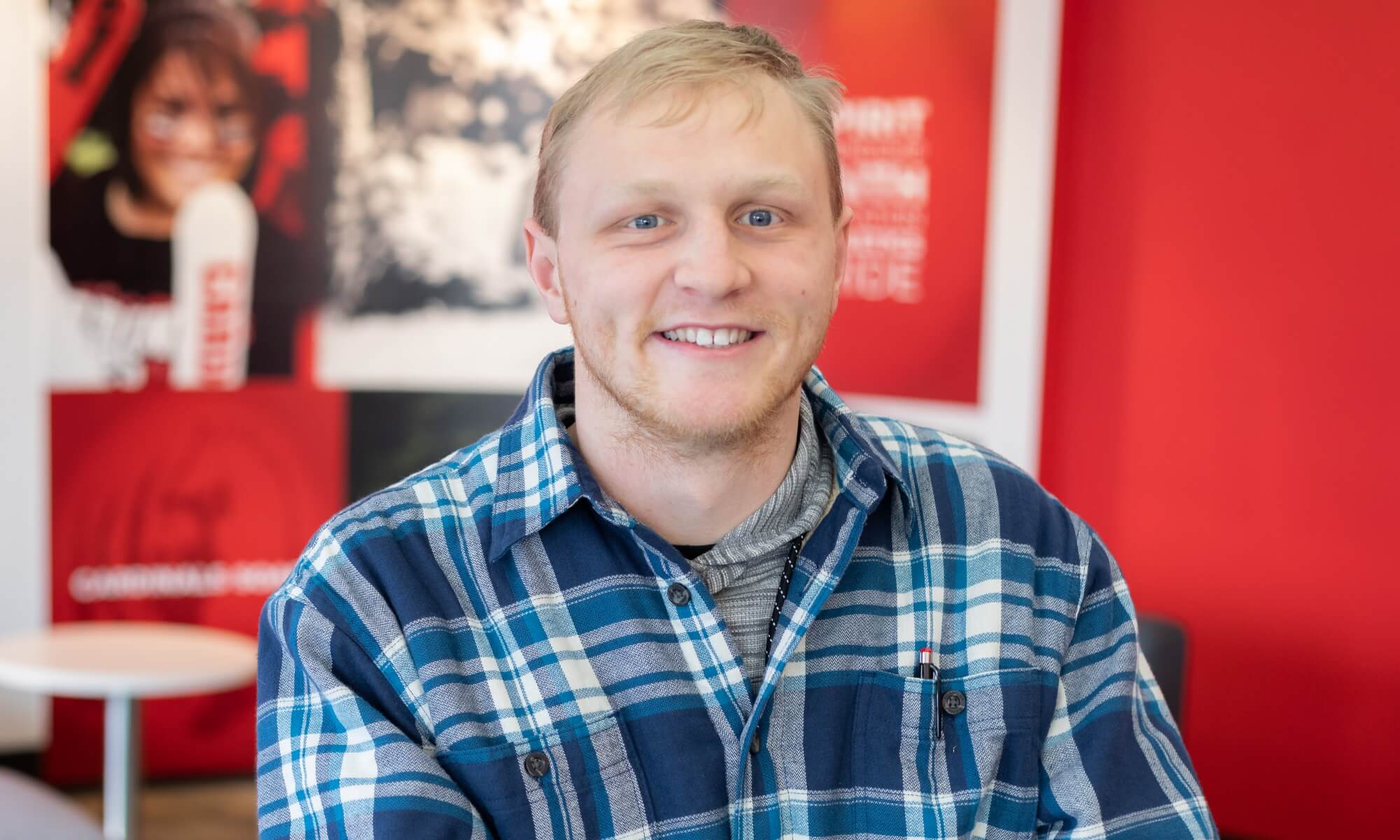 Introducing the 2020-21 Resident Assistants at Concordia University Ann Arbor!
---
Click here to view all of CUAA's Resident Assistants for the 2020-21 academic year.
Meet Logan Davis ('22).
Hometown: Mount Clemens, Michigan
Major: Pre-seminary
RA of Luke Hall
What are three fun facts about yourself?
I know how to juggle

I love snowboarding

I'm studying to become a pastor
What's been your favorite part of your Concordia experience so far?
My favorite part of Concordia is all the people that I have been able to meet. Everyone here is so nice. I have tons of fun just walking around and talking to everyone. It is a great Christian atmosphere that allows people to meet others and get involved very easily.
What's one thing that Concordia students should have in their hall?
Something that I like to add is lights. There is only one provided light in Luke and so it is nice to have lots of light and if you need it darker then you can always turn them off.
What's something that Concordia students should NOT have in their hall?
Residents cannot have weed. It is legal to smoke it in Michigan, but it is not okay to have it on campus, so that can get confusing. 
How long have you been an RA?
This will be my second year as an RA.
What's something you enjoy about being an RA or a random thing you've had to do as an RA?
I love helping people have a fun and comfortable time at Concordia. I love Concordia and have met awesome people and have had a lot of fun here, too. I would love to give the experience that I have enjoyed so much to my residents.
Click here to view all of CUAA's Resident Assistants for the 2020-21 academic year.
— Rachel Thoms served on Concordia University's Strategic Communications team from 2015-2022. Any inquiries about this story can be sent to news@cuaa.edu.
If this story has inspired you, why not explore how you can help further Concordia's mission through giving.