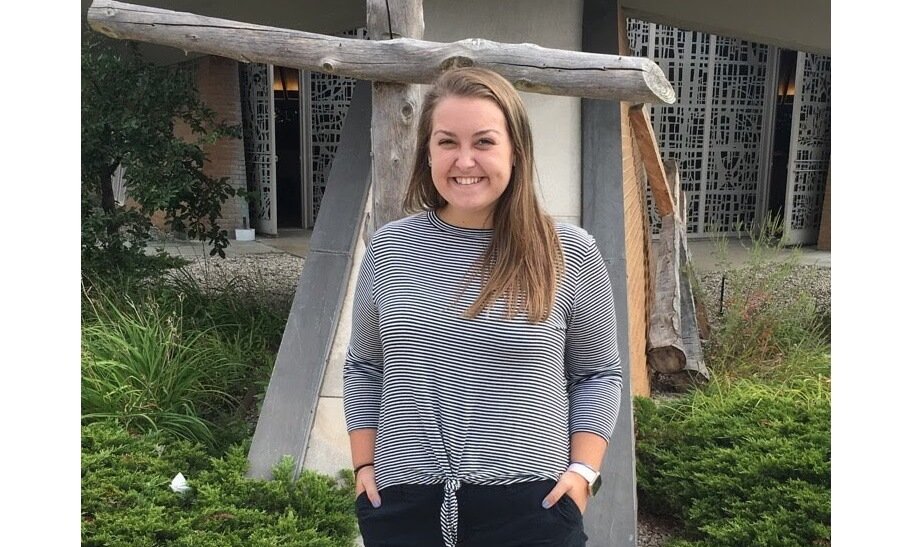 Introducing the 2020-21 Resident Assistants at Concordia University Ann Arbor!
---
Click here to view all of CUAA's Resident Assistants for the 2020-21 academic year.
Meet Payton Lovins ('22).
Hometown: Wauseon, Ohio
Major: Elementary Special Education
RA of John Mark
What are three fun facts about yourself?
I enjoy running

I don't have a uvula in my throat
My senior superlative in high school was "Most likely to start the next 19 Kids and Counting family"
What's been your favorite part of your Concordia experience so far?
It's hard to choose one. I have enjoyed being involved with campus ministry (catch me greeting people in chapel).
I also really enjoy going to sporting events, especially CIT! Read about CIT here.
Overall just the people I have met! The community at Concordia is like nothing I've seen before. I love that I have people surrounding me that are fully devoted to serving the Lord! 
What's one thing that Concordia students should have in their hall?
Snacks and an oil diffuser!
What's something that Concordia students should NOT have in their hall?
Alcohol paraphernalia (wine glasses, shot glasses) 
How long have you been an RA?
This will be my second year being an RA, I was first an RA in Jonathan!
What's something you enjoy about being an RA or a random thing you've had to do as an RA?
My favorite thing about being an RA is the awesome people I have met! The residents I have gotten to meet and connect with are great, but the RA team is also so much fun! We spend a lot of time growing as a team and enjoying activities together!
Another favorite thing of mine is welcome weekend. I love all of the get-to-know you activities and being able to make connections with new students while also bonding with the RA team and other leaders that are serving!
Click here to view all of CUAA's Resident Assistants for the 2020-21 academic year.
— Rachel Thoms served on Concordia University's Strategic Communications team from 2015-2022. Any inquiries about this story can be sent to news@cuaa.edu.
If this story has inspired you, why not explore how you can help further Concordia's mission through giving.