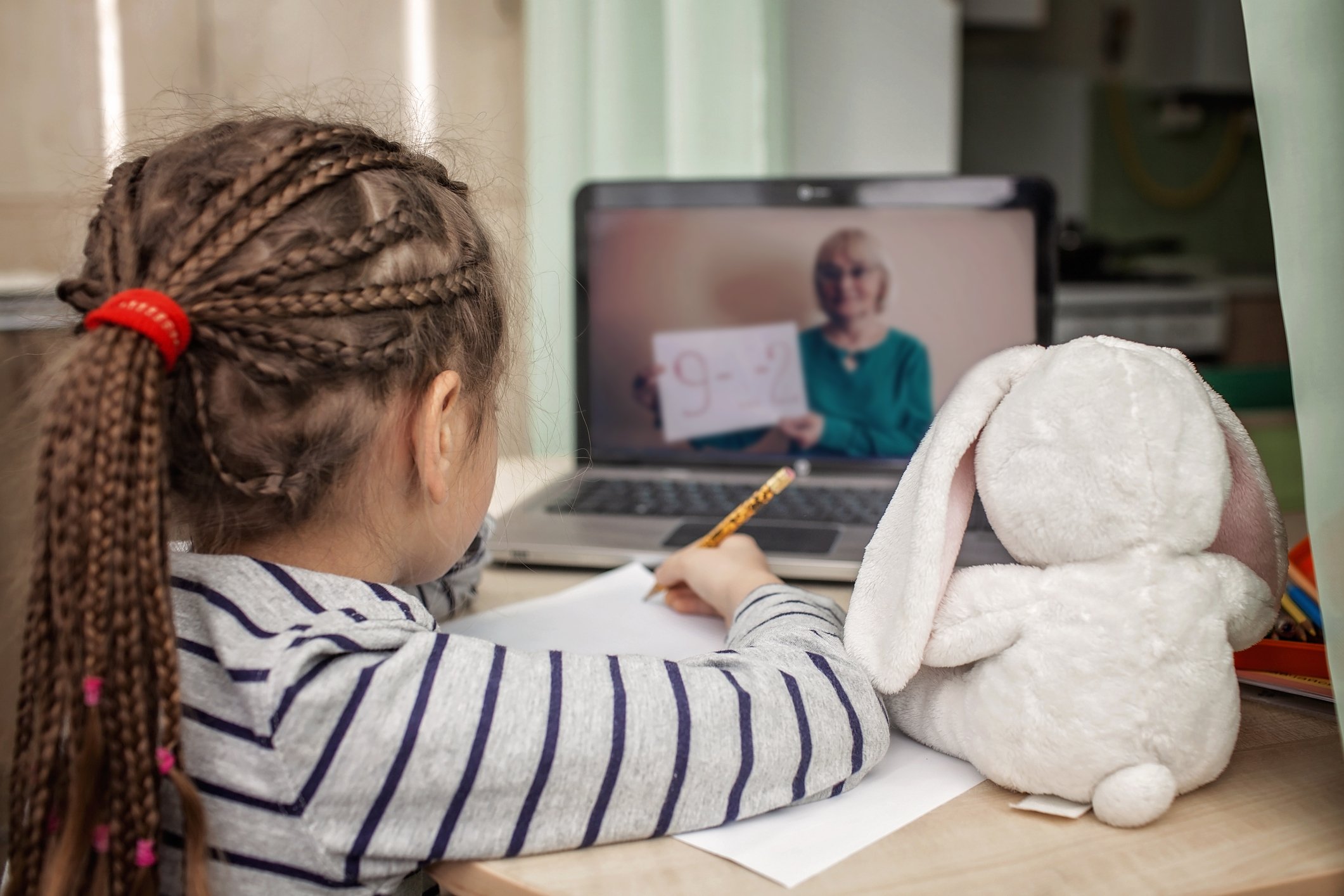 There is nothing better than watching a teacher who loves to do just that—teach.
---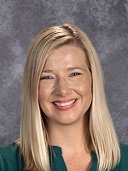 Melissa teaches middle school language arts, and also teaches one section of 7th grade math.  Like teachers across the globe, when she began this school year, her year plans didn't include transitioning her classes to virtual learning due to a global pandemic. During my e-meeting with Melissa, I felt her passion and strong sense of direction driving her actions, as she talked at length about what she and her students have been able to accomplish, despite less-than-ideal circumstances.
Talking to Melissa is oddly therapeutic. She has a strong grasp of the gravity of the situation, that is, the scary and unknown effects that a global pandemic could have on a whole generation of students. What will happen when large numbers of students fall behind in their learning? What about their social/emotional progress? Many students get specialized services provided for them at school. What's the plan for them?
These are all very real concerns that need to be addressed. Undoubtedly, there are some large-scale community planning/problem solving strategic plans that need to come together, and teachers' voices should be heard when that time comes. However, we are still under stay-at-home orders. Melissa, like many of our nation's educators, is still expected to provide some level of educational support to her students during this time.
So many teachers, like Melissa, could easily be crushed by the current pressures and the future pressures coming with the start of the next school year. Instead, Melissa does what teachers have been doing for years: she relies on her expertise as a teacher, and not just any teacher, as her students' teacher. After almost seven months of teaching the same classroom, she certainly knows them well.
She doesn't know everything, but she has worked hard to hone her teaching strategies. She's not perfect, but she problem-solves and takes risks in her teaching, and wouldn't you know it, a global pandemic requires a strong problem-solving, risk-taking, and innovation cocktail. (Key emphasis on cocktail.)
Melissa's 3-2-1:
As we continue to adjust to teaching our students online, we must lean on our fellow teachers more than ever to share ideas and strategies for how to make the most of this time. To do just that, Melissa is sharing her 3-2-1 to give you some encouragement: three positive outcomes, two challenges, and one relaxation tip.
Three Positive Outcomes from Virtual Teaching:
1. No more glitter
Don't read this the wrong way—Melissa is still constructing appropriate lesson plans, but a lot of the supplementary features she would normally utilize in her classroom lessons are no longer present.
Students aren't available the same way they would be in a classroom. Melissa has them "in front" of her for a limited time, so she needs to make the most of it.
"Virtual teaching has transformed my own teaching practice," Melissa said. "Now, more than ever before, my learning objectives and strategies need to be at their highest levels. Teaching virtually is challenging [my teaching], and I'm becoming better because of it."
2. Seeing student work differently
Since she has limited time with her students, Melissa shared that she sees individual student work in a whole new way…literally and figuratively. Through her teaching platform, Zoom, Melissa can break students into small groups to collaborate together, even though they're apart.
In order to check for individual understanding, though, Melissa has had her students share their screens with her so that she can gauge their understanding in real-time, much like she would in the classroom.
3. The virtual home visit
"It has been so fun to see students in their own habitats. I'll be talking to them about a learning objective, and a dog walks by in the background," Melissa said, as she petted her own dog.
For those teachers who are able to virtually teach during this time, in some weird way, it can help build the bond between student and teacher. You get to be in their home consistently now—a regular part of their day or week. Even though it's not ideal, teachers in both public schools and private schools are ministers of presence. Whether or not teachers specifically mention the global pandemic that's happening, the message that is sent to the child is some variation of "My teacher is here with me in this mess."
Two Major Challenges with Virtual Learning…and how she's addressing them:
1. Keeping students attentive
Like many teachers currently teaching virtually, Melissa only has her students for a limited amount of time; even when she is in the middle of instructional time with her students, she cannot control or manage the other things happening in the house.
Melissa did say this can be challenging, but when the students enjoy the activity that they're doing and are able to create something from what they've just learned, they have been eager to share their work with their classmates.
2. Being certain students are ready for the next level
This is a concern that every teacher ever has had, and now, the feeling has quadrupled. In math, for example, Melissa has utilized Khan Academy accounts for her students. This allows for skills-based individualized learning and easy tracking for teachers.
Like all teachers should, Melissa continues to practice differentiation in her lesson planning and in her teaching methods. For her students with IEPs, Melissa transferred over a lot of the same practices she used in the traditional classroom to the virtual classroom. Personalized Zoom meetings, phone calls, and allowing students to have multiple attempts on assignments have all helped address some level of the needs.
Virtual teaching has transformed my own teaching practice. Now, more than ever before, my learning objectives and strategies need to be at their highest levels. Teaching virtually is challenging [my teaching], and I'm becoming better because of it. - Melissa Hasamear
Additionally, for more intensive assignments, Melissa has broken down the instructions into more manageable chunks to ensure that students with learning differences can understand the expectations in a way that makes sense to them.
Bonus! Two Resources that Save Melissa's Time and Support Learning Objectives
One Tip for Relaxation as a Virtual Teacher:
1. Walk. It. Out.
"I make sure to go for a walk at noon every day," Melissa said. "It allows me to reset and break up my day."
While we were talking, Melissa shared that even though she's teaching well and most of her students are learning well, all of the accommodations never feel like enough.
After spending some time with Melissa, albeit virtually, hearing this made me sad. The work never feels like enough, because it isn't enough. One teacher was never meant to carry 28 children on her back, uphill, in the snow, both ways, emotionally speaking, that is. Or maybe, for you, you feel like you are absolutely out of your element, that you can't shake the anxiety and stress that COVID-19 is wreaking on our world.
But, perhaps, the hope is this: in being a minister of presence, a teacher can add value to a student's day, simply by being virtually there for them. If you're not able to teach virtually for whatever reason, it doesn't mean you're not a minister of presence.
You are a part of our community, and your existence matters to us, even if you're unable to teach right now. Plus, you're a teacher. Teachers are always thinking about their students; you are present in your thoughts, prayers, and when you live out your daily vocations, even under stay-at-home orders.
Blast Off: Teacher friends, thank you. You are holding us all together right now.
— Vanessa Lane is the Content Marketing Lead at Concordia University and can be reached at vanessa.lane@cuaa.edu. When she's not at work, she can be found playing with her kids or watching NBA basketball with her husband.
If this story has inspired you, why not explore how you can help further Concordia's mission through giving.