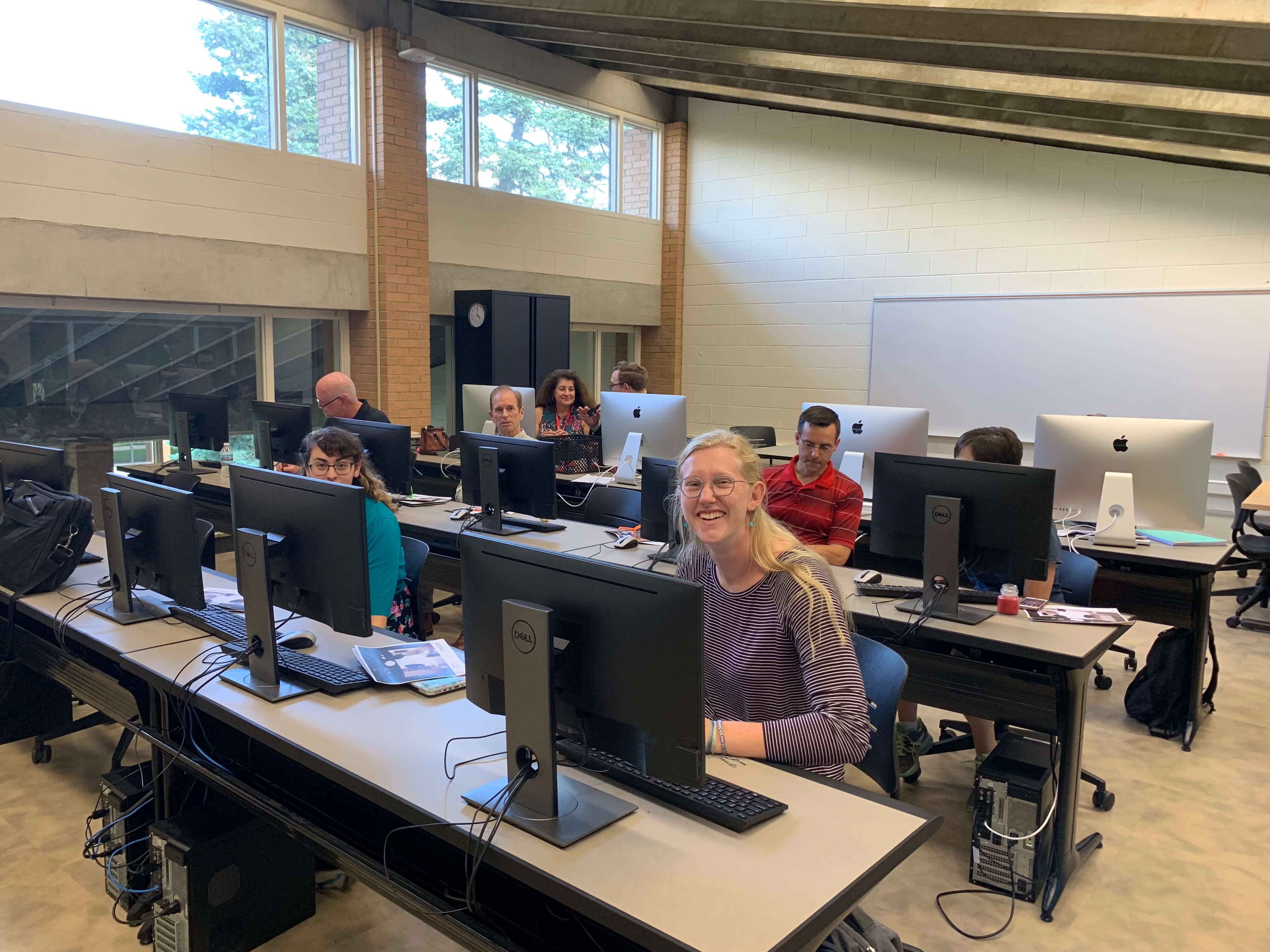 It's great to consume media but it's even better to create it.
---
On Monday, September 23, Kyle and Dr. Meg Adams—co-owners of media production company Homeplace Creative—led a digital storytelling workshop open to all students and employees.
The workshop provided a great opportunity for students to learn and develop new skills outside of the classroom. The workshop was held in the Zimmerman Library computer lab, where all participants had access to editing software. 
Dr. Meg Adams shared that the goal of the workshop is to empower people to become creators of media.
"We believe that stories are powerful, they drive empathy and they drive connection and we think digital storytelling is the most powerful form of storytelling available," said Dr. Meg Adams. "We want to give people a voice, we want them to take the media and create their own stories."
Tying into the goal of Homeplace Creative, to tell the stories of home and create community, the videos which participants learned to edit were taken in the Adams' own home. Along with editing, participants were taught how to identify stories they want to tell, and given advice on how to film their story.
"As a Concordia student, I appreciate opportunities like this workshop to meet professionals in the field and get a personal perspective of digital storytelling," said junior multimedia design student, Allie Milot. "Using media to tell stories is all around us and its powerful, especially when its done well."
Kyle and Dr. Meg Adams, both former journalists, are currently professors at the University of Finley. They started Homeplace Creative because they saw so many people and non-profits whose stories needed to be told.
"You want to make your audience feel something, that's the power of video," said Kyle Adams, who concluded the workshop encouraging attendees to use the tools available to them to tell their stories.
— Esther Schulze is pursuing her bachelor's degree in Marketing and Art. She will graduate in 2020.
If this story has inspired you, why not explore how you can help further Concordia's mission through giving.