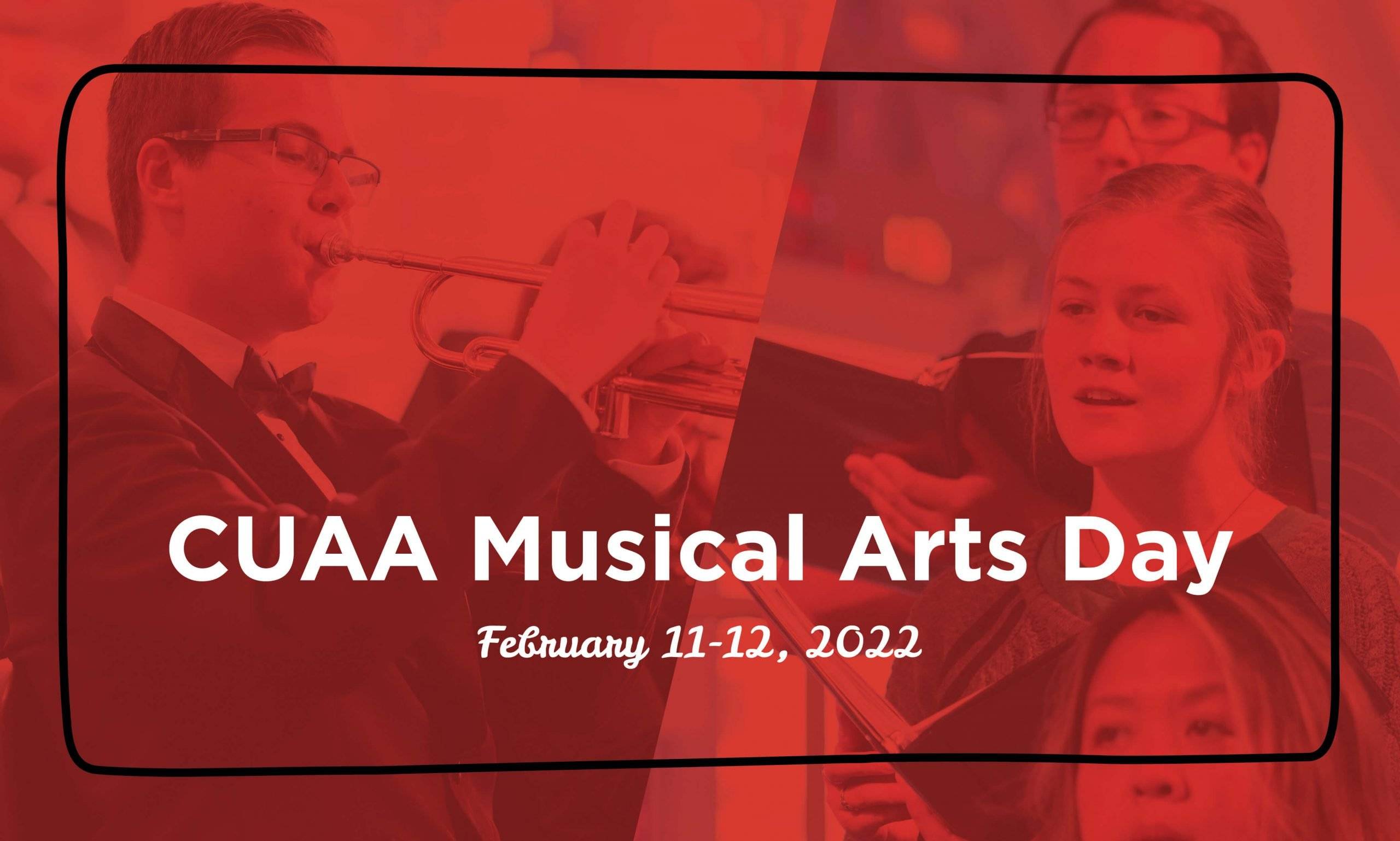 High school students with an interest in enrolling in Honor Band or Honor Choir are invited to visit the CUAA campus February 11-12 (Friday-Saturday) for Musical Arts Day. No auditions are required for this free event.
---
Concordia University is honored to welcome vocalists and instrumentalists in grades 9-12 to spend the day rehearsing side-by-side with the Concordia University singers and musicians. Vocalists will join the CUAA Concert Choir; brass, woodwind, and percussion players will join the CUAA Wind Ensemble.
"We are thrilled to be able to invite students back to campus for this event after not being able to do it because of COVID last year," said Dr. William Perrine, director of instrumental music. "It's a great opportunity for high school students to see what making music and campus life at a small private Christian university looks and feels like."
Musical Arts Day Details
Begins: 8:30 a.m. on Friday, February 11, with an option for local students to join us for afternoon rehearsals starting at 3:30 p.m.
Continues: Saturday, February 12, 2022 with a final concert at 3:00 p.m.
Housing: Limited on-campus housing is available for students traveling more than 30 miles to the event.
Auditions: None required.
Fees: None. This is a FREE event.
An Immersive Musical Experience
Other colleges and universities offer honor band and choir clinics. So what makes this one different?
"For one thing, students get to sit side-by-side with current CUAA musicians, playing and singing our music with us," Perrine says. "This gives them the chance to really see what we are all about as a community, and ask lots of questions."
Additionally, these clinics are open to any high school student who is interested—there's no registration fee and no audition to participate.
Scholarship Audition Opportunity
High School seniors attending Musical Arts Day who are also interested in auditioning for CUAA Music Scholarships will have the opportunity to audition while on campus. More information about our available scholarships can be found here.
Music at CUAA
The Music Department at CUAA is a comprehensive Liberal Arts music experience which offers you the opportunity to study, perform, and travel (domestic and international) with departmental ensembles. We have a large variety of ensembles that you can choose from at Concordia. Whether you're interested in a choir, an instrumental group, contemporary worship or classical music, you can choose the ensemble that best suits you. Learn More.
—
If this story has inspired you, why not explore how you can help further Concordia's mission through giving.