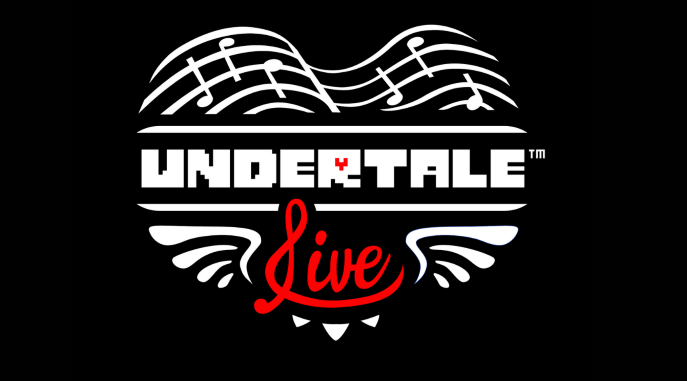 Undertale LIVE is more than just a concert; it's a meeting place where fans join the quest by voting on each show's unique storyline.
---
The Kreft Arts Program at Concordia University Ann Arbor presents Undertale LIVE, a concert by Fifth House Ensemble on Friday, February 11 at 7:30 p.m. in The Chapel of the Holy Trinity. This concert is free and open to the public.
Solo developer Toby Fox's indie hit Undertale has enchanted a fanbase of nearly 4 million players worldwide through its heartwarming story, quirky characters, and Fox's own trailblazing musical score. Undertale introduces players to a secret world of monsters who were sealed underground long ago with an ingenious twist in perspective: players can resolve each encounter nonviolently, inviting us to empathize with those most different from ourselves.
Undertale LIVE features new music arrangements for Fifth House Ensemble's acoustic dectet, drum set, and electronics by Eric Roth with Chris Opperman.
Spring 2022 Kreft Arts Program Line-up
---
Undertale LIVE at Concordia University
Friday, February 11, 2022 at 7:30 p.m.
Chapel of the Holy Trinity
Concordia University
4090 Geddes Rd
Ann Arbor, MI 48105

Save to calendar: Google | iCal | Outlook
---
Learn more about Fifth House Ensemble
Praised by the New York Times for its "conviction, authority, and finesse," the Chicago-based Fifth House Ensemble harnesses the collaborative spirit of chamber music to reach beyond the traditionally-perceived limits of classical music. The ensemble's artistic, educational, and civic programs engage theater groups, video game designers, corporate innovators, and folk bands to share stories as diverse as the communities it serves.
Reaching 17,000 students annually through its arts-integrated educational programs, Fifth House connects K-12 core curricula to vivid, custom-crafted, and interactive musical experiences which challenge students to share and lead. As an extension of this work, Fifth House enters its fourth year of partnership with Loyola University's Center for Urban Research and Learning this season, through which the ensemble is in residence at sites serving at-risk youth and adults including Deborah's Place, Teen Living Programs, Cara Chicago, and Nancy B. Jefferson Alternative School at the Chicago Temporary Youth Detention Center. Fifth House also partners with Storycatchers Theatre as part of its residency at the detention center to develop new curriculum culminating in a new theatrical work based on participants' own experiences.
An established partner and resource to the nation's top music schools and conservatories, Fifth House launches the careers of emerging artists through entrepreneurship residencies and training programs, including those at Yale College, Eastman School of Music, New England Conservatory, Indiana University, DePauw University, Roosevelt University, the Cleveland Institute of Music, UT-Austin, Northwestern University, San Francisco Conservatory, DePaul University, and the Colburn School. Recent creative partnerships have included those with The Cleveland Orchestra and the San Francisco Opera. In 2012, Fifth House launched Fresh Inc, a two-week, intensive training program for emerging composers and performers where Fifth House works with participants on building careers in music in line with their own unique vision and values.
Visit us at www.fifth-house.com for more information, and for videos of their latest work.
—
If this story has inspired you, why not explore how you can help further Concordia's mission through giving.