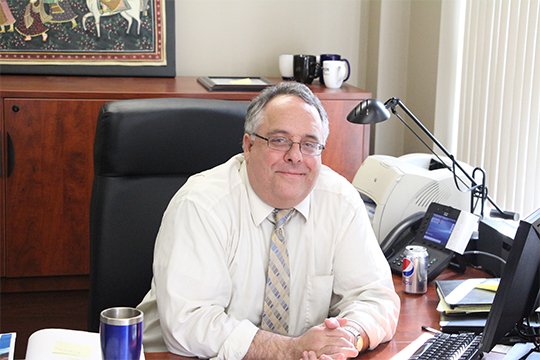 The University is proud to announce that Dr. Daniel Sem will be the new Dean of the School of Business Administration, effective July 1. Dr. Sem has extensive experience in small business startups and entrepreneurship, especially within the pharmaceutical industry.
---
He is currently working in CUW's School of Pharmacy as a Professor of Pharmaceutical Sciences and has an MBA from Marquette University, along with a Ph. D in Biochemistry from UW-Madison.
"The search committee found his background in both science and business very intriguing and useful, setting him apart from the strong set of final candidates," said Dr. William Cario, senior vice president of academics at CUW.
Dr. Sem has a diverse background in healthcare innovation startups, having been through the process of building a venture-capital-financed company from the ground up.
"In my view, business is about profit, but it is just as much about solving problems in a sustainable way," said Sem. "Concordia blends the mission of service and business education, preparing the next generation of servant leaders who will bring about positive change throughout the world."
Dr. Suzy Siegle and Dr. Jane Bishop will continue to be interim Deans of the School until Dr. Sem begins his new role later this year. Dr. David Borst stepped down as the longtime Dean of the School last year.
— Rachel Thoms served on Concordia University's Strategic Communications team from 2015-2022. Any inquiries about this story can be sent to news@cuaa.edu.
If this story has inspired you, why not explore how you can help further Concordia's mission through giving.