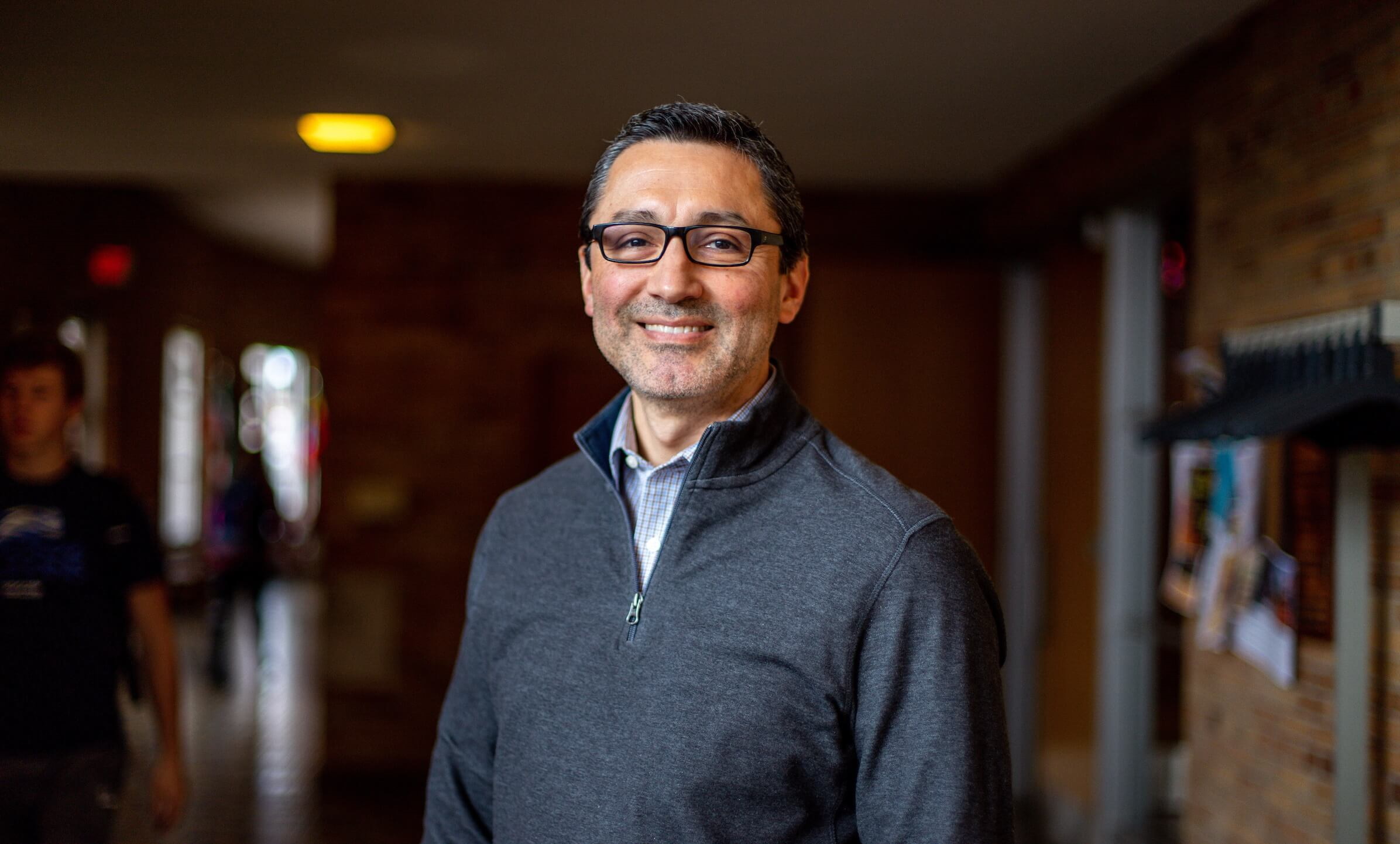 Concordia University Ann Arbor's new Director of Enrollment Jesús Hernández brings over 20 years of higher education experience to his new role as the leader of CUAA's enrollment department. 
---
Hernández earned his bachelor's degree in Spanish language and literature just down the road from Concordia at Eastern Michigan University ('95). He then went on to earn a master of arts in higher education administration from Bowling Green State University ('97). He's been working in higher education ever since.
After investing time in various higher education endeavors that involved new student programming, student conduct, compliance, organizational behavior, and training and development, Hernández shares that he's eager to explore a new area in his extensive higher education career all while at a Christ-centered institution.
"My relationship with Christ is paramount, so I'm excited to be at Concordia because I can talk about that, express it, and share it with others who may be willing to listen," said Hernández. "Concordia is unapologetically a Christ-centered institution. That is consistent with who I am as an individual, and is a driving force and the primary lens for my relationships, my family, and my work."
Officially starting his role as director of enrollment on November 18, Hernández says many of his initial hours have been spent in conversations with his team and colleagues in departments throughout the university, developing relationships and getting to know Concordia's mission and vision on an interpersonal level.
Hernández said that the enrollment office sets the tone for a prospective student's experience with the rest of the university. As the team works to recruit students to the university, he desires for the mission to be lived out in everything that they do.
"Having been in higher education for so many years, I've learned that it's a very interpersonal business. In this role, I have the opportunity to connect with people where they're at, and that's what excites me the most," said Hernández. "We're here to help people not only earn a degree, but gain an education. What's important to me is navigating where I can fit into that bigger picture of helping a student in this valuable experience."
While this is a new role for Hernández at Concordia, he has been a part of the university since 2015 as an adjunct instructor in Concordia's Student Personnel and Administration in Higher Education (SPAHE) graduate program, teaching courses on legal issues in higher education and leadership in higher education administration.
Hernández and his wife, Amy, live in Ypsilanti with their three daughters Anna (15), Sarah (12), and Naomi (12).
— Rachel Thoms served on Concordia University's Strategic Communications team from 2015-2022. Any inquiries about this story can be sent to news@cuaa.edu.
If this story has inspired you, why not explore how you can help further Concordia's mission through giving.