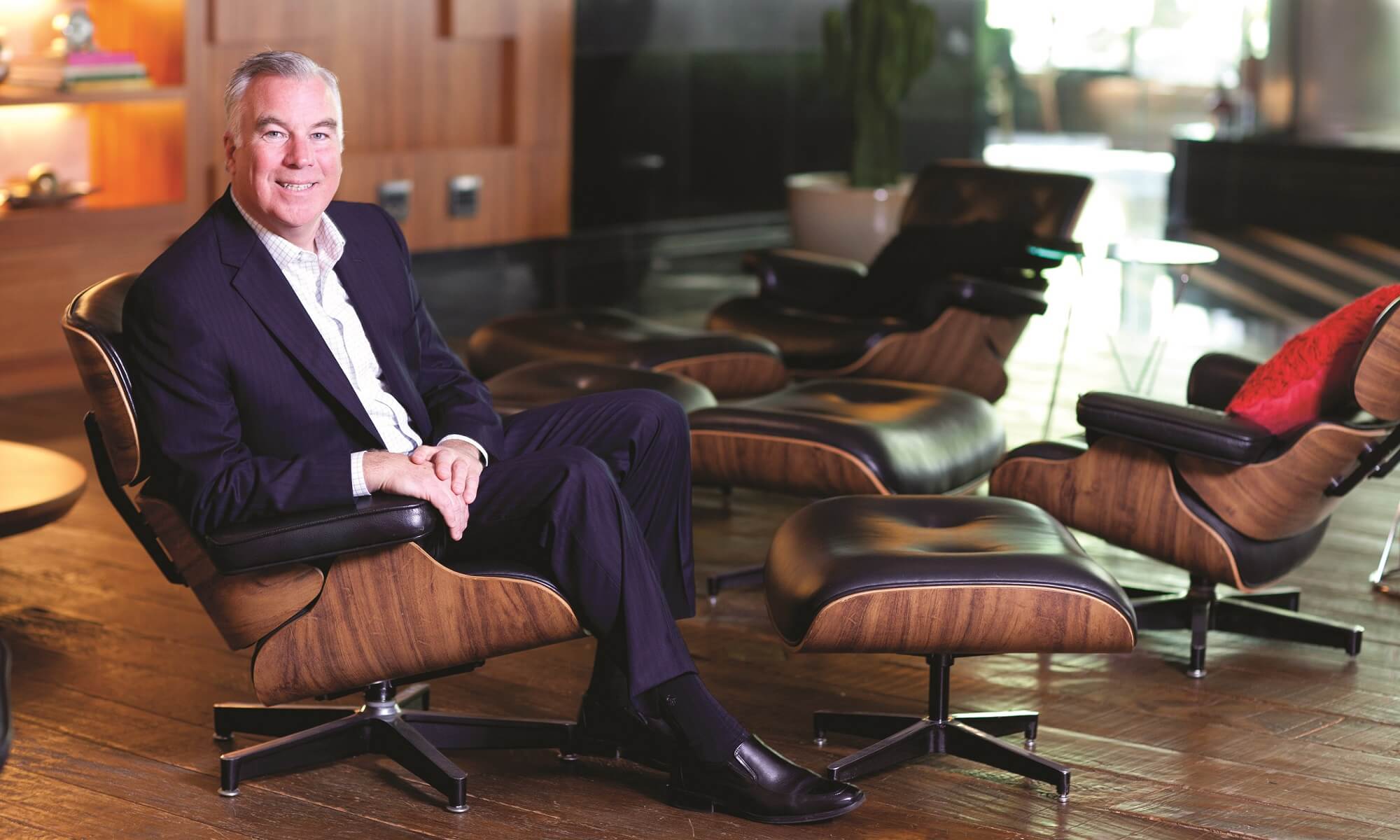 This story first appeared in the fall 2018 issue of the Arbor Light, the official magazine of Concordia University Ann Arbor.
---
As the president of Marriott International, Caribbean and Latin America, Tim Sheldon ('82) has a lot on his plate.
Within the span of two hours on a not-so-unusual morning this past July, Sheldon checked in on the well-being of his guests and associates in Haiti after Hurricane Beryl roared through the island; made celebratory calls to associates in Latin America, who were cheering World Cup victories; and brushed up on the day's economic and political news to anticipate any impact in his region.
While there are many variables Sheldon navigates every day as the leader of nearly 50,000 associates at over 240 properties in 34 countries, his foundation and values are rock solid, due, in part, to his time at Concordia University Ann Arbor.
"Concordia was a great foundational time for me," says Sheldon. "The faith-first filter I developed as a student still guides me today how I treat others and how I make decisions."
Related: Mission minded: Erik Kreps
A lifelong Lutheran school kid from Detroit, Sheldon enrolled at CUAA in 1978 with plans to continue his family's tradition in Lutheran education. Following in his older brother's footsteps, Sheldon enrolled as a religion major with plans to attend Concordia Theological Seminary in Fort Wayne, Indiana, upon graduation.
"What stands out most in my mind is the campus, itself," remembers Sheldon. "Concordia was the perfect choice for me because it allowed me to make 'the big move' away from home, and it provided me with a wonderful, supportive environment to work through choices and decisions."
Sheldon admits his best decision was to marry fellow CUAA student Janet Liske ('80), who shared his passion for Lutheran education and supported his intention to attend seminary upon graduation.
In Fort Wayne, it was seminary by day and bussing tables at a nearby hotel restaurant at night. Sheldon was surprised to discover how much he enjoyed the hospitality industry. Management took notice of his hard work and offered him a corporate sales position, an opportunity that would change the course of his career.
Sheldon learned to recognize that there are many ways to serve God and the Church. He left seminary for the hospitality industry, and directed his gifts and talents to the service of his associates and guests around the world— a value he's still committed to today.
Related: Grad on the go: Ge Zhu
"Concordia was a great foundational time for me," says Sheldon. "The faith-first filter I developed as a student still guides me today how I treat others and how I make decisions."
At 59 years old, Sheldon says he's enjoying the most exciting time in his 30-year career. Over the years, he and Janet, along with their four children, relocated several times to accommodate the opportunities that Marriott International provided. Now that all of the children are married with families of their own, the Sheldon family enjoys reconnecting at their family farm in West Virginia.
He notes that he's grateful to his employer for allowing him to put faith first, and to focus on his family and friends scattered throughout the world.
"Throughout my career," concludes Sheldon, "I was able to live out and reflect the values and the foundation that were defined at Concordia so many years ago."
The fall Arbor Light hits mailboxes the week of October 1, 2018. View a .pdf of the Arbor Light magazine here. If you are not on our mailing list, but are interested in receiving a free copy, call 734-995-7317. 
—
If this story has inspired you, why not explore how you can help further Concordia's mission through giving.