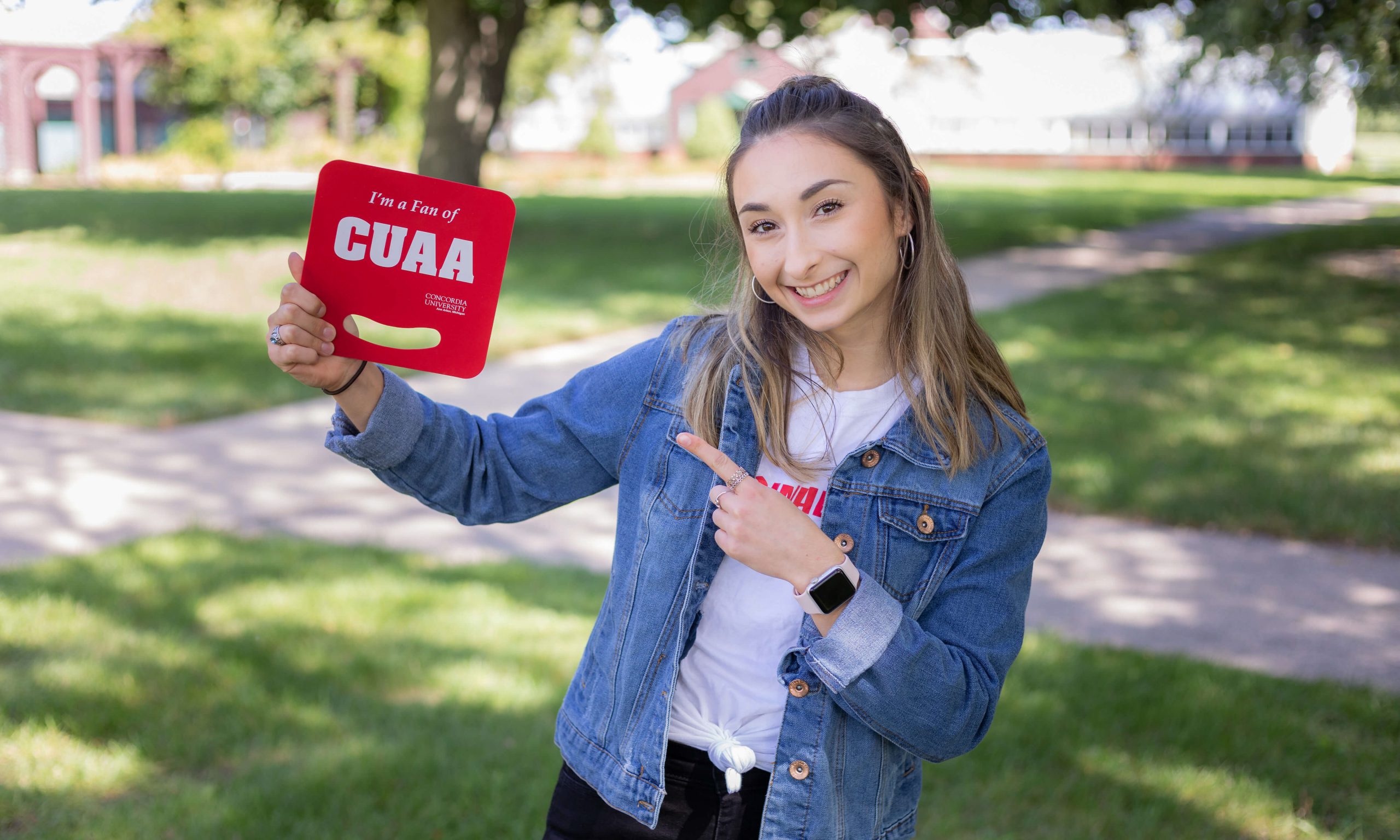 Thanks to the addition of new programs year after year, the Concordia University Ann Arbor student body continues to grow.
---
Within the past year, the university took steps to officially start—or lay the groundwork for—multiple academic offerings for undergraduate and graduate learners at its Ann Arbor campus.
Here are some of the latest additions:
Master of Science in Physician Assistant Studies
Format: On-the-ground
Designed to be completed in: 27 months
Launch: First cohort begins January 2021 (Deadline to apply is Nov. 1, 2020)
Physician assistants are in high demand and a U.S. News and World Report survey from 2019 ranked the position as the second-best health care job in the United States when it comes to growth potential, work-life balance, and salary. CUAA's new program is the only PA degree offered by a Christian university in the state of Michigan. Its intentionally low admittance rate (8:1 student-to-faculty ratio) allows for smaller classes than most PA programs nationwide.
---
Master of Arts in Digital Humanities
Format: On-the-ground & online
Launch: Fall 2021
The CUAA digital humanities program intertwines technology and culture. The degree program will prompt students to harness their creative thinking to reinvent and lead the charge in digital creations. This program is appropriate for students from a variety of academic backgrounds such as history, English, computer science, philosophy, theology, or music. Learners will create digital research projects (multimodal compositions) to explore ethical, social, and religious issues relevant to local and global communities.
---
Bachelor of Science in Rehabilitation Science
Format: On-the-ground
Designed to be completed in: 5 years for the BSRS/OTDe dual degree; 5.5 years for the BSRS/DPT dual degree
Launch: Fall 2020
The Bachelor of Science in Rehabilitation Science (BSRS) is the first step in pursuing your career in occupational or physical therapy. You'll benefit from a broad-based education that meets the prerequisites for entering our new Doctorate of Occupational Therapy (OTDe) or Doctor of Physical Therapy (DPT) degree programs.
Related:  Concordia Ann Arbor adds occupational therapy and physical therapy programs
---
Bachelor of Science in Business Analytics and Organizational Performance
Available: Online
Designed to be completed in: 4 years
Launched: Fall 2021
Business analytics and change management will prepare you to make data-driven decisions that enhance organizational performance, identify emerging markets, and solve complex business problems. You can apply these skills to specific areas of finance, economics, marketing, human resources, and more.
To learn more, contact Matt Hurtienne.
---
Minor in Education Innovation
Format: On-the-ground (Designed for traditional undergraduates)
Designed to be completed in: 21 credits
Launch: Summer 2021
The minor in education innovation is open to all non-education majors. This program allows students to take courses specializing in child development, lesson construction and instructional strategies, special needs students, and differentiation. This minor is ideal for students who plan to work with children in the future in any type of instructional setting (family life, social work, parish music, pre-seminary, business, etc.).
To learn more, contact Sara Clemm von Hohenberg.
---
Master of Science in Curriculum and Instruction with Secondary Teacher Certification
Format: Online
Designed to be completed in: 30 credits
Launch: July 1, 2021
CUAA's new secondary teacher certification joins a growing list of concentrations for one of its most popular master's programs. This innovative education degree is for anyone who currently holds a bachelor's degree (in any subject) who is interested in earning a teaching certificate for secondary education. This is an exciting opportunity for second career students, students currently working in schools who are not certified, or anyone interested in becoming a teacher.
To learn more, contact Sara Clemm von Hohenberg.
---
Opioid Impacted Family Support Specialist Certificate
Available: Online (through CUAA and CUW) with virtual experiential learning components 
Designed to be completed in: 6-9 months
Launched: Fall 2020
Students who participate in this program will demonstrate increased knowledge and capacity to help individuals and families with opioid use disorders (OUD) or substance use disorders (SUD). Full tuition coverage for the 3-credit, 8-week online course and following modules is available thanks to a government-funded grant. The certificate program offers learners the flexibility to work self-paced through online course materials in the first six months of the course, followed by 48 hours of experiential learning opportunities at designated partner sites (in both Wisconsin and Michigan). Those who complete the program will be eligible to continue on into CUWAA's tele-counseling apprenticeship training program which will launch in fall 2021. 
This certificate program is open to current CUWAA students and non-CUWAA paraprofessionals. Learn more here.
Related: Social work receives $2.2 million HRSA grant
---
Concordia University, Inc. is comprised of two residential campuses in Ann Arbor, Michigan, and Mequon, Wisconsin, as well as accelerated learning centers located throughout Wisconsin and online programs that reach learners worldwide. 
Click here to see more new programs being offered by Concordia's Mequon campus.
— This story is written by Kali Thiel, director of university communications for Concordia University Ann Arbor and Wisconsin. She may be reached at kali.thiel@cuw.edu or 262-243-2149.
If this story has inspired you, why not explore how you can help further Concordia's mission through giving.