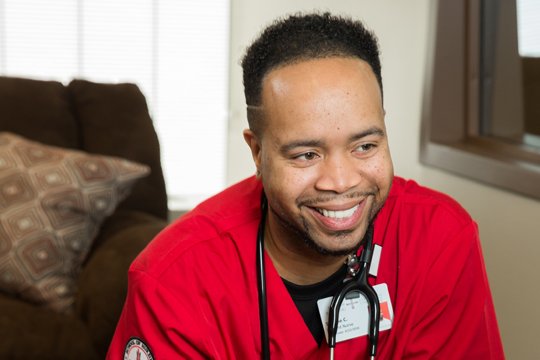 Concordia University (CUAA) announces the approval of its new School of Nursing by the Michigan State Board of Nursing.
---
The fully accredited program is the first new school to be added at Concordia's Ann Arbor campus since its merger with Concordia University Wisconsin in the summer of 2013. Concordia's School of Nursing offers students the same proven curriculum as the Wisconsin program, and will be led by Dr. Cindy Fenske, DPN, RN, CNE, who joins the CUAA faculty from the University of Michigan.
Applications are now being accepted for the pre-nursing program. Transfer students who come to CUAA in winter, 2015 can prepare to enter the program in fall, 2016.
With the University's recent purchase of the former Cooley Law School in north Ann Arbor, Concordia's Board of Regents and administration demonstrate a clear commitment to building a state of the art, academically rigorous program that will produce high caliber Christian nurses who bring a passion for patient-centered care into a wide range of healing contexts.
Dean Fenske will take the lead in this pursuit, "We have a tremendous opportunity at Concordia to precisely craft an innovative environment that will develop nurses who are ready to meet the challenges of today's healthcare environment."
Fenske's noteworthy career has focused on advancing the science of nursing education through the creation and use of innovative teaching strategies. As she explains, "Our curriculum is designed to meet the needs of our students and the marketplace. The Ann Arbor program will focus initially on the BSN degree, which emphasizes the care of people of all ages and the community, and prepares students to sit for the nursing licensure exam. In time, we will import Concordia's proven master's program that prepares nurse practitioners to provide advanced primary care and nurse educators to teach future professional nurses."
Fenske continues, "Our goal is to balance curricular rigor with a passion for care, and to help our students fulfill their purpose and make a unique contribution to their communities throughout their careers."
For additional information on the nursing program, or to apply, please click here.
—
If this story has inspired you, why not explore how you can help further Concordia's mission through giving.