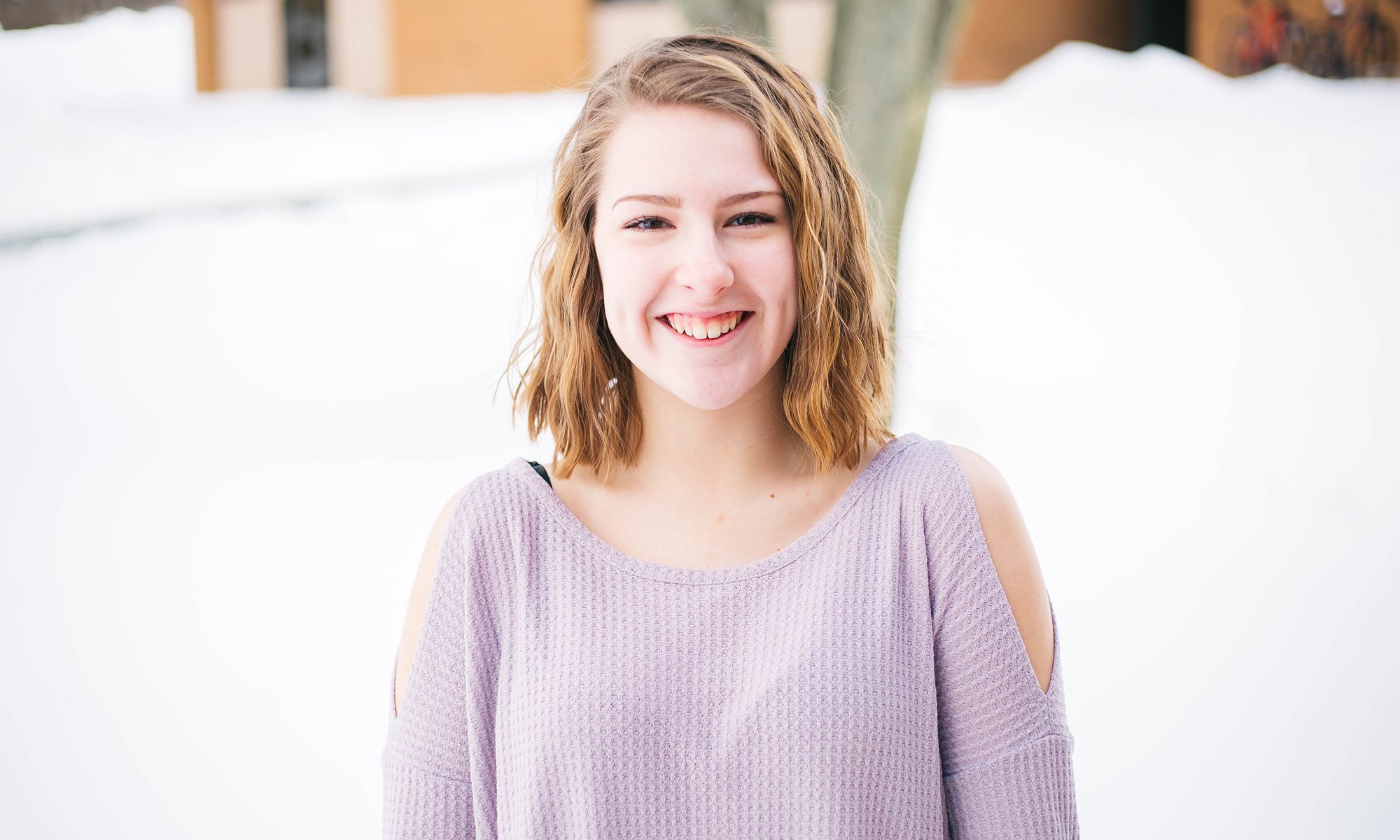 This week (Jan. 27—Feb. 2) marks National Lutheran Schools Week in the Lutheran Church—Missouri Synod, providing the network of over 2,000 LCMS preschools, elementary schools and high schools with the public opportunity to proclaim and celebrate God's work in Lutheran schools.
---
Lutheran schools are incubators for faithful witness of God's love through Christ by teachers and students alike. Here at CUAA, we're grateful for the Kingdom work of our Lutheran elementary and high schools and all of the amazing students they nurture before their arrival on our campus.
This year, for National Lutheran Schools Week, Concordia is taking a moment to highlight just a few of our current CUAA students who are alumni of Midwest Lutheran high schools in order to show some of the proud products of our feeder schools.
Here are just a few reasons Liz Trent ('22) loves Concordia and why she encourages her Valley Lutheran High School classmates to consider CUAA for their college education.
Meet Liz Trent.
Valley Lutheran High School ('18)
Family Life Major, Child Life Specialist Minor ('22)
Why did you choose Concordia University Ann Arbor?
Growing up I always attended private Lutheran schools, so naturally I was looking for a place where I could develop the knowledge and skills I needed for a future career as well as those I needed for my future faith. When looking into Concordia I found that it was a place that focused solely on those two aspects. It looked and felt like a place where I could feel safe, while also getting the college experiences I was looking for.
Why should someone from Valley Lutheran High School choose CUAA?
I highly recommend CUAA to my alma mater because of how much Christ is emphasized in every area of their programs. My old high school focused on the family aspect faith combined with education, and that's exactly what CUAA does. They make sure that their mission statement of helping every student grow in mind, spirit, and body fully comes true, and then some. Concordia goes out of their way to ensure that you have all the resources needed to accomplish growing in every one of those areas, and to be prepared for the working world.
What is a CUAA "myth" you'd like to debunk?
I think that the most common myth that isn't true about Concordia is that you won't get a 'normal' college experience from a private Christian college. If anything I'd say that you get a better experience than most because of how personalized it is here. Professors know you by name, and they work with you through any problems that you may encounter in their class. You also get to know pretty much everyone attending CUAA because its such a close community. When walking to and from classes, you'll see familiar faces everywhere and that's something that you don't get at most colleges.
Name one thing you have to try when you become a CUAA Cardinal:
Our sandwich station in the cafe has something special that you just have to try anytime you come to CUAA. The man in charge of making our sandwiches, Chris, has a special sauce that he makes himself, and it is unlike anything you've ever tasted.
What has been your favorite experience as a Concordia student thus far?
It'd be hard to pick just one memory that sticks out from my first semester at CUAA simply because of how many positive experiences I've had. I have great memories from just hanging out in my suite with my roommates, memories from dorm events that we've held where everyone gets together, but then also great memories from events we've had where the whole school attends. Last semester around Halloween, our dorm held a pumpkin carving contest and being able to work together with my roommates to get 1st place was probably the highlight of my first semester at CUAA.
— This story is written by Allie Milot, social media manager for Concordia University Wisconsin and Ann Arbor. She may be reached at alexandria.milot@cuaa.edu or 734-995-7403.
If this story has inspired you, why not explore how you can help further Concordia's mission through giving.