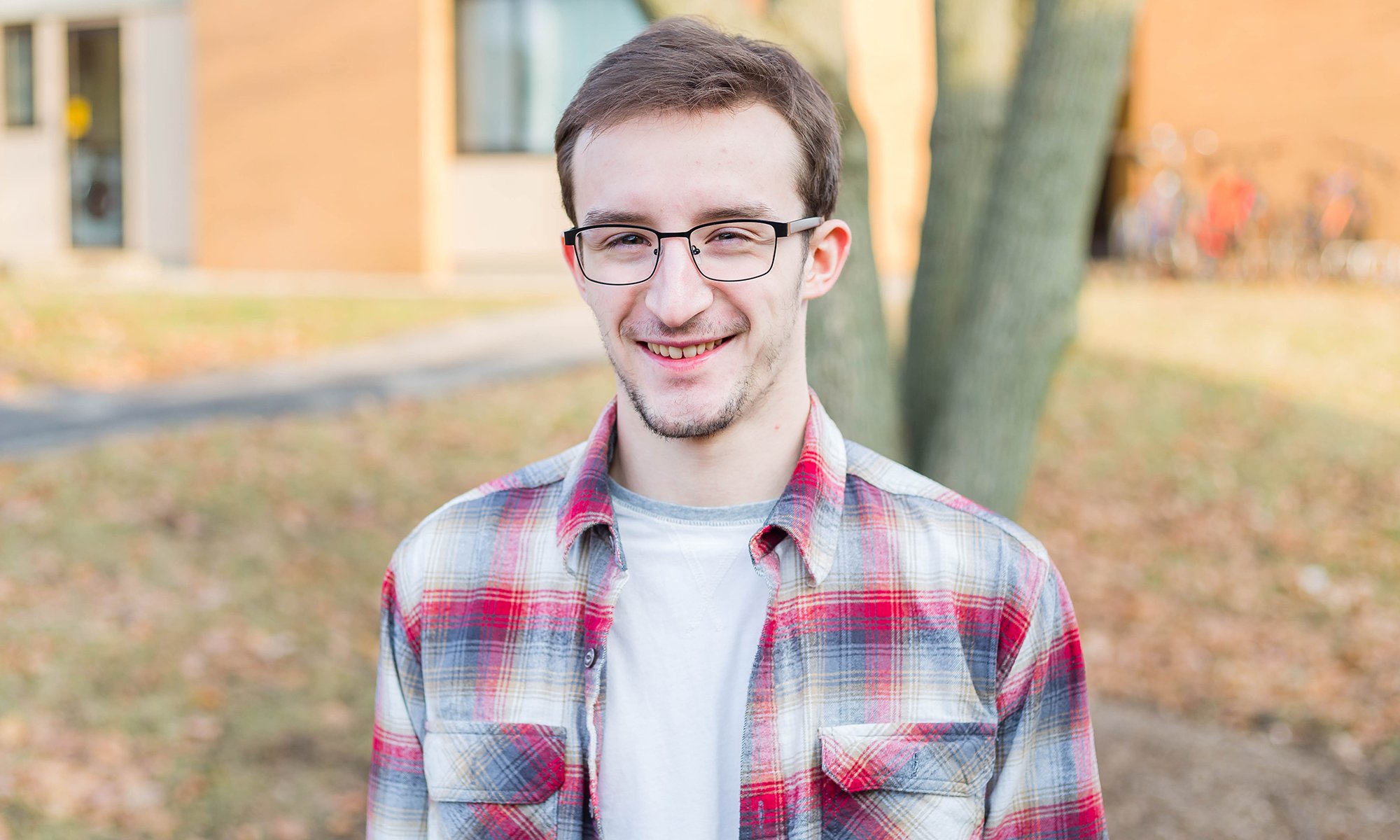 This week (Jan. 27—Feb. 2) marks National Lutheran Schools Week in the Lutheran Church—Missouri Synod, providing the network of over 2,000 LCMS preschools, elementary schools and high schools with the public opportunity to proclaim and celebrate God's work in Lutheran schools.
---
Lutheran schools are incubators for faithful witness of God's love through Christ by teachers and students alike. Here at CUAA, we're grateful for the Kingdom work of our Lutheran elementary and high schools and all of the amazing students they nurture before their arrival on our campus.
This year, for National Lutheran Schools Week, Concordia is taking a moment to highlight just a few of our current CUAA students who are alumni of Midwest Lutheran high schools in order to show some of the proud products of our feeder schools.
Here are just a few reasons Jack Crandall ('21) loves Concordia and why he encourages his Lutheran High School Northwest classmates to consider CUAA for their college education.
Meet Jack Crandall.
Lutheran High School Northwest ('17)
Secondary Education in Integrated Science Major ('21)
Why did you choose Concordia University Ann Arbor?
I chose Concordia based on my affinity for a small school and my desire to teach in a Christian setting. Initially, I was enrolled at Michigan State University up until the day before I was set to move in; however, I had it in the back of my mind all summer that a huge university like that wouldn't be the best fit for me. The shadow of MSU's large population made me feel like I was just a number, further proven by how easy it was to unenroll. Here, I feel wanted and comfortable, and encouraged to follow my passion of education.
Why should someone from Lutheran High Northwest choose CUAA?
Students from Northwest should considered CUAA because of its familiar atmosphere and proximity to home. Concordia does an excellent job at providing opportunities for Christian community, and allows the students here to pursue their faith by providing them with the resources and encouragement that could be difference-makers in their walk with Christ. Plus, it's only an hour away from home!
What is a CUAA "myth" you'd like to debunk?
A CUAA myth that'd I like to clarify is that there are a surprising amount of college majors to choose from; when you pick Concordia, you don't pigeonhole yourself into church-work or education but open a door of many possible career paths rooted in a Christian education.
Name one thing you have to try when you become a CUAA Cardinal:
One thing you have to try when you become a student here is Chris's PBJ sandwiches, hands down.
What has been your favorite experience as a Concordia student thus far?
My favorite experiences here at CUAA are the ones I spent hanging out with my friends. Nothing beats the times we've shared together on campus and off, especially when we get to worship. Concordia made it easy to make friends because of our shared faith, even though it can be challenging to meet new people; I'm very thankful for the good times I've been able to have.
— This story is written by Allie Milot, social media manager for Concordia University Wisconsin and Ann Arbor. She may be reached at alexandria.milot@cuaa.edu or 734-995-7403.
If this story has inspired you, why not explore how you can help further Concordia's mission through giving.