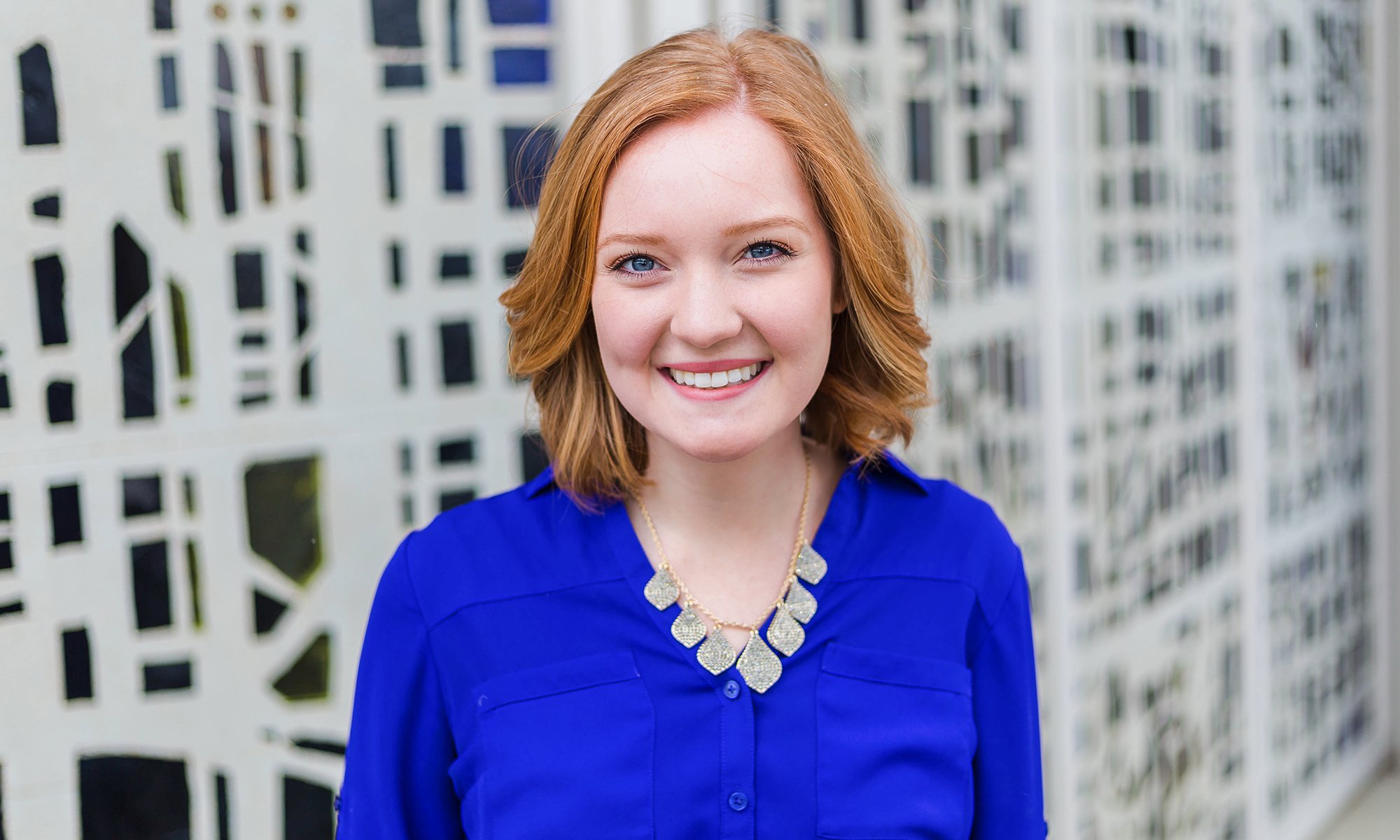 This week (Jan. 27—Feb. 2) marks National Lutheran Schools Week in the Lutheran Church—Missouri Synod, providing the network of over 2,000 LCMS preschools, elementary schools and high schools with the public opportunity to proclaim and celebrate God's work in Lutheran schools.
---
Lutheran schools are incubators for faithful witness of God's love through Christ by teachers and students alike. Here at CUAA, we're grateful for the Kingdom work of our Lutheran elementary and high schools and all of the amazing students they nurture before their arrival on our campus.
This year, for National Lutheran Schools Week, Concordia is taking a moment to highlight just a few of our current CUAA students who are alumni of Midwest Lutheran high schools in order to show some of the proud products of our feeder schools.
Here are just a few reasons Emily Collins ('19) loves Concordia and why she encourages her Lutheran High School North classmates to consider CUAA for their college education.
Meet Emily Collins.
Lutheran High School North ('15)
Psychology Major, Public Relations Minor ('19)
Why did you choose Concordia University Ann Arbor?
My senior year theology teacher, Mr. Horvath, has a very commanding presence and he told me to, "Check out Concordia Ann Arbor." I had no idea what "Concordia" even meant, and I really liked Hope college when I toured there. However, God used my teacher, because when I toured CUAA's campus, I could not stop smiling; I loved the beauty of the campus, the friendliness of many, that faith was undoubtedly built in, and the close proximity to my home. It was a very good fit for me.  
Why should someone from Lutheran High School North choose CUAA?
CUAA is special. Any staff member will encourage the University to someone; we believe so deeply that this school continually supports its students and equips them as a whole person. However, I really believe that the student has to want to be at Concordia in order to gain the whole experience. It's pretty uncommon for a 17 year old or 18 year old to passionately want to go to school, but Concordia has amazing opportunities in quality teaching, the arts, worship, sports, campus activities, and on. A student from anywhere- Lutheran High North, or a public school could attend CUAA, I would just ask if he or she is ready to be invested in academic, physical, social, and perhaps spiritual growth. If so, they will experience great support, joy, and challenges at this school.
What is a CUAA "myth" you'd like to debunk?
I feel like any time the size of Concordia University Ann Arbor is brought up, it is brought up with a little hesitation, maybe even shame, like we aren't a "big" school. This is true. We are not Michigan State or Grand Valley. We also are not Purdue or Yale, but they are not us. When it comes to searching for a college, I'd encourage staying away from comparing colleges and looking at some schools as "less" to dwindle down your down your decision. Instead, do your research online, analyze in person, ask others with firsthand experience, and even make it a prayerful process. I believe God knows us well enough and has prepared a unique life for each of us, so He can guide you toward peace and a college decision. Here is another college myth in general: you are not stuck. You can change majors to fit your likes and gifts, and though it is tough, you can even switch schools. College, I've found specifically at CUAA, is about growing you into a confident, equipped individual who is ready to contribute to the world.
Name one thing you have to try when you become a CUAA Cardinal:
The typical (rightly so) response would be a handcrafted sandwich from our cafeteria, or a Dom's donut which is a homemade donut found at an eclectic shop in Ypsilanti. Both of these are great, but they don't last. I'd say that if you attend CUAA you should attend one of our events that is faith-centered because this is a gift that will last way beyond four years of college.  
Music reaches me, so our Tuesday Night Worships have been a place where I can have some peace from the hustle of college and can refocus on God. For me, often times I've realized how tired I am from life and there have been times of tears, but I leave feeling filled and reminded of God's involvement in my life!
What has been your favorite experience as a Concordia student thus far?
My favorite experience as a Concordia student is the very fact that we get to have countless, memorable life experiences. I have had the same sweet roommate since freshman year, watched a sunrise in Haiti with a team of people, tubed down a river through the Jamaican rainforest, and got to joint the first-ever women's lacrosse team. I've also had more accurate, real moments of life, like listening to my friend talk about her father who passed away, going to a coffee shop to do homework, and singing in Daily Chapel. Together, the highlights and more challenging times have made my experience an all-inclusive, life-altering time at college! I wouldn't go back and make a different college choice. That is me. I'd encourage each individual to search his or herself and to see what it is that he or she desires out of this time of life. Also, get quiet enough to listen. In reality, at 17 or 18, we may not know what we want or need, but God and the people around us know us best, so it is important to seek their counsel, too, in your decision.
— This story is written by Allie Milot, social media manager for Concordia University Wisconsin and Ann Arbor. She may be reached at alexandria.milot@cuaa.edu or 734-995-7403.
If this story has inspired you, why not explore how you can help further Concordia's mission through giving.