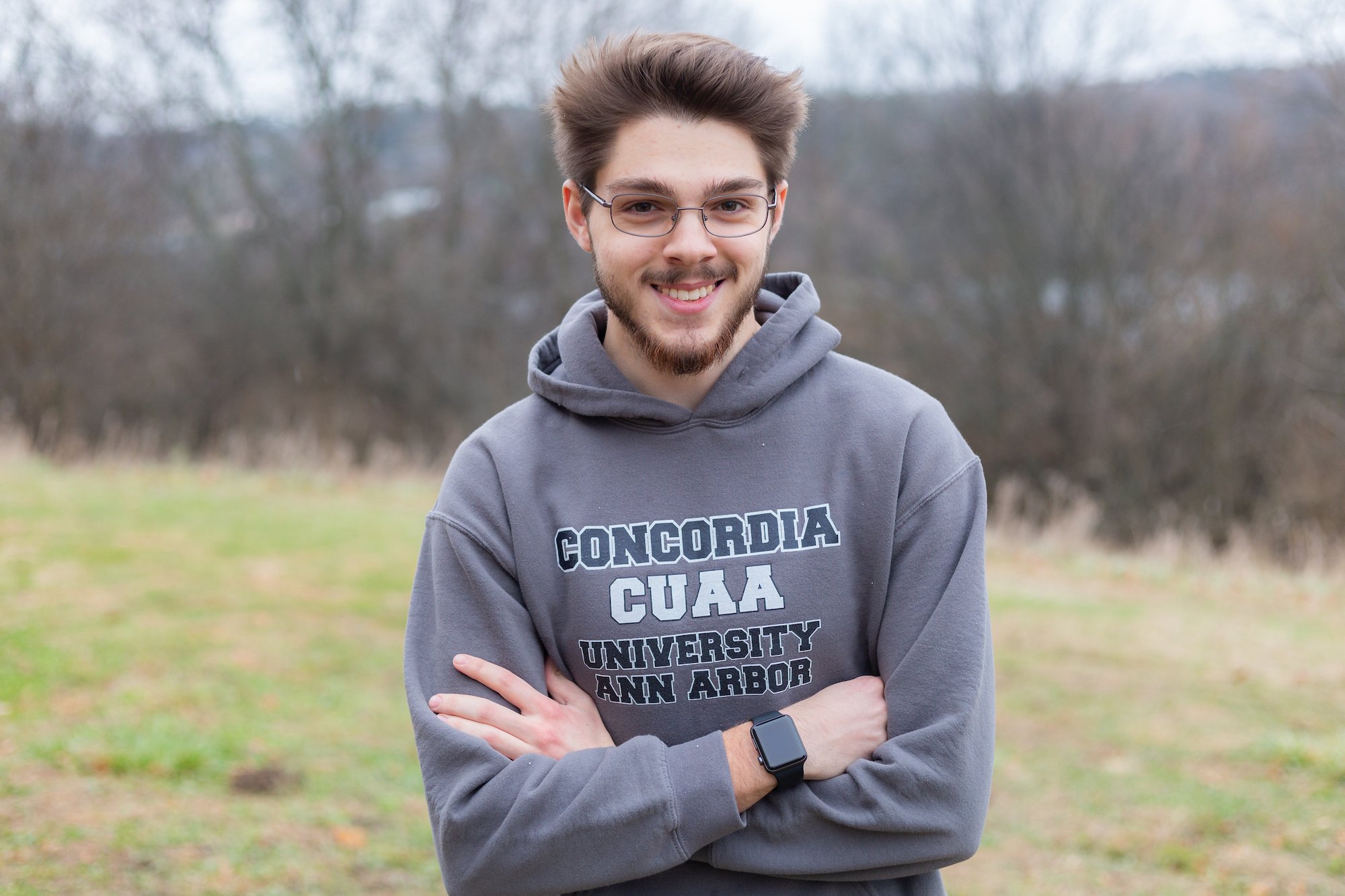 This week (Jan. 26—Feb. 1) marks National Lutheran Schools Week in the Lutheran Church—Missouri Synod, providing the network of over 2,000 LCMS preschools, elementary schools and high schools with the public opportunity to proclaim and celebrate God's work in Lutheran schools.
---
Lutheran schools are incubators for faithful witness of God's love through Christ by teachers and students alike. Here at CUAA, we're grateful for the Kingdom work of our Lutheran elementary and high schools and all of the amazing students they nurture before their arrival on our campus.
This year, for National Lutheran Schools Week, Concordia is taking a moment to highlight just a few of our current CUAA students who are alumni of Midwest Lutheran high schools in order to show some of the proud products of our feeder schools.
Here are just a few reasons Derek Carey ('22) loves Concordia and why he encourages his Concordia Lutheran High School classmates to consider CUAA for their college education.
Meet Derek Carey.
Concordia Lutheran High School, Fort Wayne, Indiana ('18)
CUAA Major: Biblical Languages, Pre-Seminary ('22)
What is your favorite thing about attending Concordia?
The professors here at CUAA are absolutely great! Whether you are struggling in a class, need someone to talk to, or even just want to have a casual conversation, the professors are always willing to take some time out of their day for you if not give you a time to do so later.
What is the best event you have attended on campus?
Monday Matins and Evening Prayer are definitely my two favorite events here on campus. It is always a nice way to join together and reflect on the Word of God and the gifts that we receive through it.
What is the most underrated element of Concordia?
The small campus atmosphere is often times seen as a negative and overlooked by some people. From my experience, this type of atmosphere is a way to grow closer with more people rather than just going around and seeing faces that you do not recognize like on many larger campuses.
What is your favorite spot on campus?
My favorite spot at CUAA is between the chapel or out on the trails by the river. Both are great spots to go and enjoy the beauty and splendor of the Lord and have unique ways of showing it.
— Esther Schulze is pursuing her bachelor's degree in Marketing and Art. She will graduate in 2020.
If this story has inspired you, why not explore how you can help further Concordia's mission through giving.