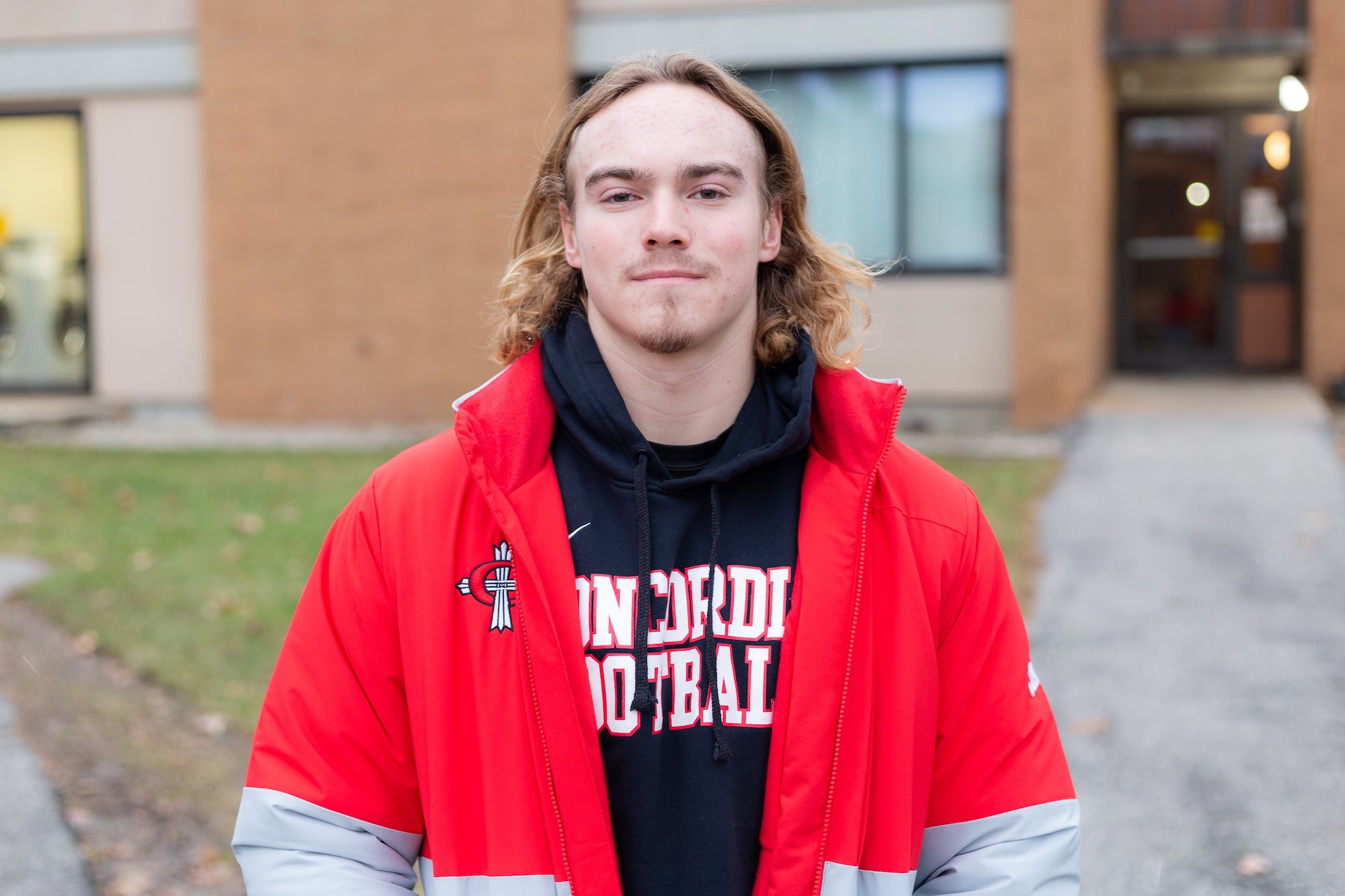 This week (Jan. 26—Feb. 1) marks National Lutheran Schools Week in the Lutheran Church—Missouri Synod, providing the network of over 2,000 LCMS preschools, elementary schools and high schools with the public opportunity to proclaim and celebrate God's work in Lutheran schools.
---
Lutheran schools are incubators for faithful witness of God's love through Christ by teachers and students alike. Here at CUAA, we're grateful for the Kingdom work of our Lutheran elementary and high schools and all of the amazing students they nurture before their arrival on our campus.
This year, for National Lutheran Schools Week, Concordia is taking a moment to highlight just a few of our current CUAA students who are alumni of Midwest Lutheran high schools in order to show some of the proud products of our feeder schools.
Here are just a few reasons Jake Mlynarek ('23) loves Concordia and why he encourages his Lutheran High School North classmates to consider CUAA for their college education.
Meet Jake Mlynarek.
Lutheran High School North, Macomb, Michigan ('19)
CUAA Major: Exercise Science ('23)
Why did you choose Concordia University Ann Arbor?
I chose Concordia Ann Arbor because of the welcoming faculty and coaching staff. I was recruited by many schools to play football but CUAA had the most present and engaged coaching staff that truly made me welcome and like they wanted me to be a part of their team. I would encourage anyone who is looking for a personal education to not only grow in the classroom but as a person to attend here.
What is your favorite thing about attending Concordia?
My favorite thing about attending Concordia is the small size and how I'm able to develop a connection with my professors
What is the best event you have attended on campus?
The best event I have attended on campus would have to be the color rush at the beginning of school just because it was so much fun to be a part of.
What is the most underrated element of Concordia?
I think the most underrated part of Concordia would have to be the family feel that campus and the people here have. It is very easy to build relationships with teachers, students, and coaches. Everyone seems to want the best for each other.
What is your favorite spot on campus?
My favorite spot on campus would have to be the docks because it is a great view of the river and a nice place to unwind and relax.
— Esther Schulze is pursuing her bachelor's degree in Marketing and Art. She will graduate in 2020.
If this story has inspired you, why not explore how you can help further Concordia's mission through giving.