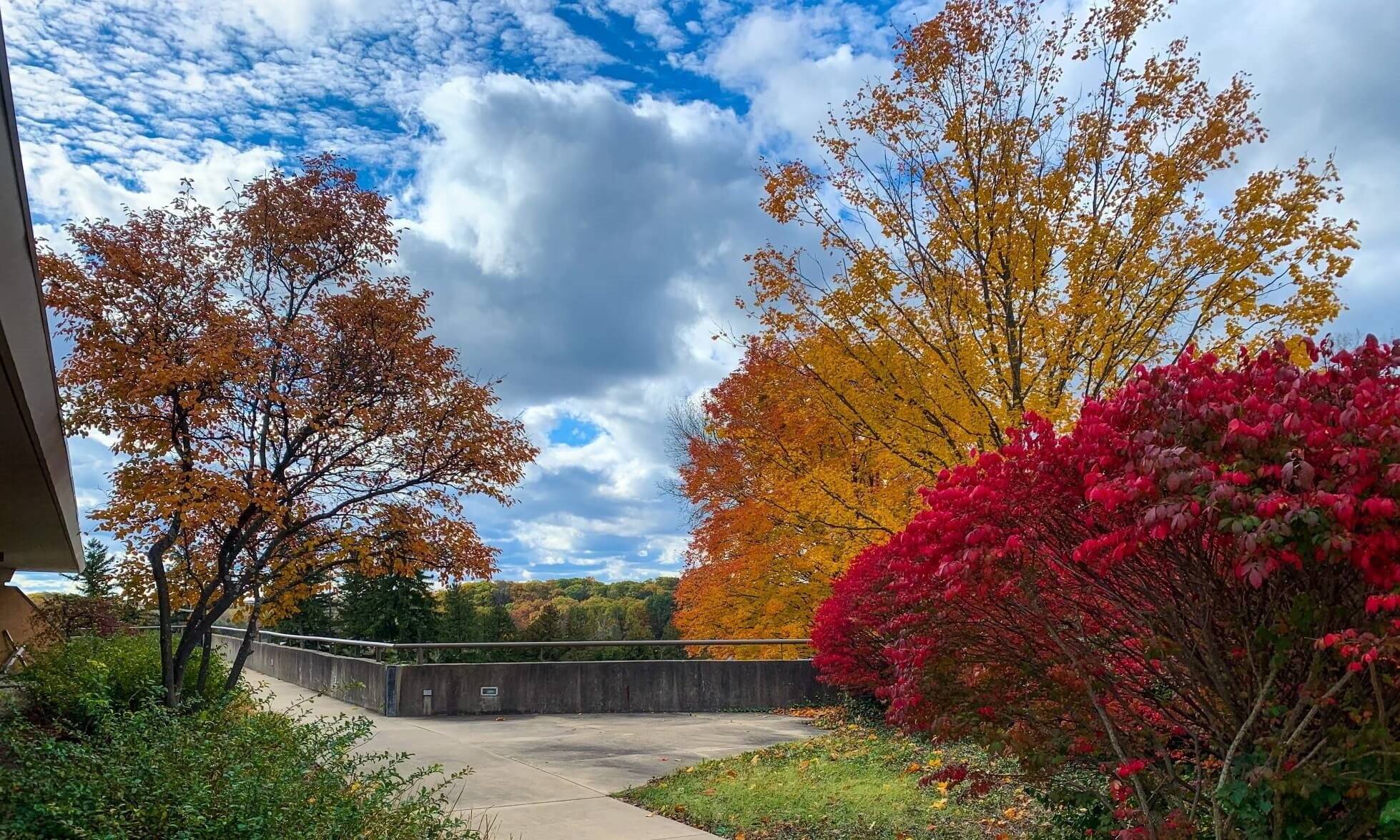 Students, faculty, and staff at CUAA are encouraged to get plugged into these campus events!
---
Campus is abuzz and many events are happening over the next few weeks open to all CUAA students, faculty, and staff. Take a look at each event and make an effort to engage. Mark your calendars to go yourself, with a friend, or with a whole crew of people!
CUAA events and details are listed at cuaa.edu/events. Don't see your event listed? Submit it to the calendar at cuaa.edu/addevent.
Thursday, November 4 / 10:30 a.m. / Sweatshirt Drive
Campus Ministry will be collecting sweatshirts in Chapel and at the North Building in donation bins. Sweatshirts will be given to those in need and the homeless in Southwest Detroit through Family of God Ministries. Bring one (or more!) Please consider donating a sweatshirt! View event.
Friday, November 5 / 7-11 p.m. / Casino Night: Welcome to Vegas!
CUAA's student events team invites you to play Poker, Roulette, Slot Machines, and more for your chance to win BIG: Air pods, JBL Speakers, Apple Watch, or $50 Gift Cards! View event.
Monday, November 8 / 11-12 p.m. / First-Generation College Student Day T-shirt Pick-Up
Did you know that 20% of traditional undergraduate students at CUAA are first-generation college students? The ARC and CEIR have partnered to host events for first-generation students, faculty, and staff, and the entire CUAA community the week of Nov. 8-12. View the line-up for the week!
Tuesday, November 9 / 9 a.m. – 12:30 p.m. / 2021 Career Summit
Concordia University Ann Arbor's office of Career Engagement & Industry Relations is excited to host the 2021 Career Summit. We invite students from all majors and years to join as employers will range from Nursing to Business and beyond. We are looking to host over 20 employers looking to hire interns and employees. Do not miss this opportunity to connect with professionals in your area! Register for the summit here. View event.
Tuesday, November 9 / Health Professions Visit Day
Know someone who is thinking about becoming a nurse, athletic trainer, exercise scientist, physician assistant, occupational therapist, or physical therapist? CUAA's Health Professions Visit Day on Tuesday, November 9 is for them! View event.
Tuesday, November 9 / 6:30 p.m. / 'Veterans Inspiring Veterans' Gallery Show Opening
Throughout November, the Kreft Art Gallery will be hosting a very special exhibit, "Veterans Inspiring Veterans," showcasing more than 100 works of art created by veterans. View event.
Wednesday, November 10 / 4 p.m. / The Moving Wall: Opening Ceremonies
The Moving Wall is a half-size replica of the Vietnam Veterans Memorial in Washington, D.C. Concordia University Ann Arbor is blessed to have it on our campus from November 10-14. Though smaller in size than the original memorial, The Moving Wall makes much the same impact in terms of honoring the more than 58,000 service members who were lost in the Vietnam War.
After the opening ceremonies, The Moving Wall will be open for viewing 24 hours a day through Sunday morning, November 14. View event.
Related: (MLIVE) Vietnam Veterans Memorial Moving Wall coming to Concordia University in Ann Arbor
November 11 / 10:30 a.m. / Veterans Day Chapel Service
Join us in the Chapel of the Holy Trinity for a Veterans Day Chapel Service followed by special ceremonious flyover. View event.
Thursday, November 11 / 7 p.m. / Seipp & Sheets Trumpet and Organ Duo Concert
The Seipp & Sheets Trumpet & Organ Duo is unlike any ensemble performing today. Custom musical arrangements of virtuoso, beautiful, entertaining, humorous, and patriotic selections enhance the exquisite blend of their instruments. Coupled visually with specialized videos, Seipp and Sheets craft a unique and engaging concert experience for all ages, creating an extraordinary connection with their audiences. View event.
Saturday, November 13 / 8:30 a.m. / Jet 4 a Vet 5k
Run through our beautiful campus to celebrate those who have served our country with honor! The cost is $15; all participants will receive a CUAA Veterans Week t-shirt. Click HERE to sign up! View event.
Sunday, November 14 / 5 p.m. / Concordia Vespers
Join the CUAA music department for the biannual Concordia Vespers on Sunday, November 14 at 5 p.m. in The Chapel of the Holy Trinity. Placing side by side the proclamation of the Word and important works within a historical liturgical context, Concordia Vespers invites God's people to respond through singing and prayers, inspired through music and the teaching of God's Word. View event.
November 15-19 / International Education Week
International Education Week (IEW), November 15-19, 2021, is an opportunity to celebrate the benefits of international education and exchange worldwide. Welcome to Concordia from the International Center! Everyone in the Concordia International Center (CIC) is hosting a series of events all week! CIC has lived and studied abroad, so they understand everything about global programs. That's why they're here to help, every step of the way. View all events for the week!
November 17-18 / Touchpoint Day
There's something special about the Concordia community. You and I know it… Now let's let the thousands of prospective students who have applied to Concordia University this year know it, too! Students, faculty, and staff are invited to reach out to prospective Concordia students with a "touchpoint!" You don't need to bring anything, we've got you covered. View event.
---
Something for everyone: Stay connected!
Check out all campus events at cuaa.edu/events.
— Rachel Thoms served on Concordia University's Strategic Communications team from 2015-2022. Any inquiries about this story can be sent to news@cuaa.edu.
If this story has inspired you, why not explore how you can help further Concordia's mission through giving.