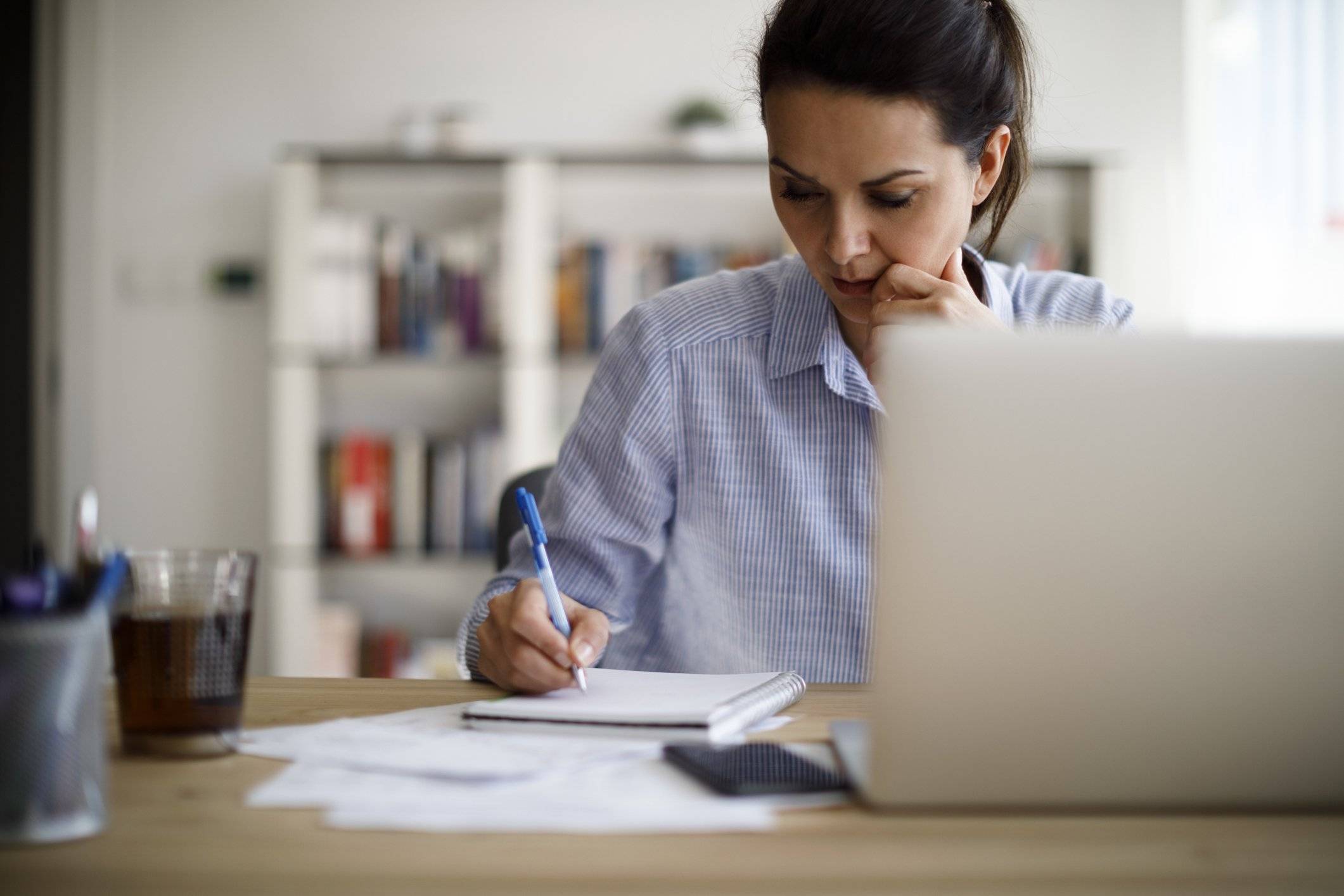 Online learning is continually evolving and growing. Here at Concordia, we invest in our online learning experience to ensure that online students receive all the same benefits as a traditional, on-campus learner.
---
Online learning is nothing new. Did you know its roots can be traced back to British education by way of correspondence degrees? Online learning has and continues to transform the educational landscape throughout the world. Today, universities are offering many different types of degrees. Students desire fully-online degrees that are very flexible. 
Education at a distance was originally created out of a need to provide alternative education opportunities to individuals who weren't able to go the traditional educational route. However, now it's seen as a tool that anyone from a recent high school graduate to seasoned professional can use. Are you just beginning your educational journey? Maybe you're looking for a doctorate degree. No matter what path you're on, you can take advantage of the convenience that an online education provides—even if you're just five minutes down the road from a university.
Concordia's Online Learning
Concordia is proud to offer more than 90 degrees, certificates, and licenses. These programs are accessible to both undergraduate and graduate students through our online learning platform.
We know that that the "typical student" no longer looks typical. Individuals that are seeking first-time or additional degrees are doing so at many different stages of their professional lives with a variety of lifestyles and needs. That's why we put so many of our resources and energy into creating a robust online experience. We want every single student, regardless of age, demographic, or background, to have an experience that creates a ripple effect of success in both their personal development and professional advancement.  
Below are just a few of the items that make our online learning experience unique.
1. You get a personalized guide.
From the first step you take to start your enrollment process with Concordia, you'll have a guide at your side. This guide will help you navigate your academic needs, goals, interests, and God-given strengths. We call them Academic & Career Advisors and Student Engagement Specialists. Both of these roles are your one stop shop to connect you with university resources. They walk you through the enrollment process. Also, they'll help you stay on track with your program for timely completion. Their single purpose is to ensure that you succeed both during and after your education. Our advisors and specialists are the backbone of the online experience—priceless advocates who truly and deeply care for you.
2.You get online help and tutoring, whenever you need it.
As you're working through your online classes and assignments, you have a number of resources available to you at just a click away. And they're free! Just because you're not on campus physically doesn't mean that you have to miss out on all of the help opportunities that our traditional students get. Whether you need someone to review and proofread a paper before you turn it in, or you just want to chat through a homework assignment, we've got you covered. Check out the resources that you get to take advantage of as a student enrolled in one of our online learning programs. The Academic Resource Center staff is ready and eager to assist you.
3. You get access to courses that are specially designed with you in mind.
The last thing you need in an online course is confusion. That's why we value our team of instructional designers so much. This dedicated team works in tandem with online instructors, who are subject matter experts. They design courses that make sense for what you need in an online education. They ensure that the material an instructor wants to teach is organized thoughtfully and intelligently to give you all of the same benefits that you'd encounter in a traditional education setting. Lastly, our instructional designers make sure that your online user experience is intuitive and seamless so you never have to worry about where to find homework, how to submit assignments, or where you can get in touch with instructors.  
We know online education isn't going away anytime soon. But we also want to make sure that it's just as valuable of a route as traditional education for you. That's why our OSSAs, help services, and instructional designers are so important to us; they ensure that you don't lose any of the traditional benefits of higher education as you gain additional ones of flexibility and affordable learning.  
If you want to learn more about the Concordia experience, visit us here.
— Vanessa Lane is the Content Marketing Lead at Concordia University and can be reached at vanessa.lane@cuaa.edu. When she's not at work, she can be found playing with her kids or watching NBA basketball with her husband.
If this story has inspired you, why not explore how you can help further Concordia's mission through giving.