CUAA is now accepting PA applicants!
---
The university this week received written confirmation from ARC-PA that CUAA has provisional accreditation for its Physician Assistant Studies program, which allows the campus to officially begin accepting applications.
Concordia will look to enroll a cohort of 32 new students in January 2021. The deadline for application for the inaugural term is Nov. 1, 2020.
The 27-month master's program will be the only PA degree offered by a Christian university in the state of Michigan. Courses are delivered in an on-the-ground format, and students will complete 15 didactic months of education and 12 months of clinical rotations as a requisite for graduation.
The program's 32-student cap puts it at an eight-to-one student-to-faculty ratio, a significantly lower rate than most PA programs nationwide.
"Our tight-knit campus community is one of the main reasons students say they love Concordia Ann Arbor," said Jacqueline Kazik, MA, PA-C, program director. "We plan to intentionally keep our PA class sizes small so that students can get the most personalized educational experience possible."
The PA addition augments a growing list of health professions degrees offered at CUAA, including bachelor's degrees in social work, diagnostic medical sonography, and radiologic technology. Additionally, directors have been hired for Doctorate of Occupational Therapy and Doctorate of Physical Therapy programs. Pending the necessary approvals, the OT program is expected to launch in fall 2022, while the PT program is slated for a fall 2023 start.
Not only does the PA program further support Concordia's mission of "helping students develop in mind, body, and spirit for service to Christ in the Church and the world," it will help meet a growing demand in the health care field. According to the latest report from the U.S. Bureau of Labor Statistics, there were 118,800 available PA jobs in the U.S. in 2018. A U.S. News and World Report survey from 2019 ranked PAs as the third best job overall and the second best health care job in the United States when considering factors such as growth potential, work-life balance, and salary.
Concordia's latest program will be housed in a newly refurbished wing of the North Building with some of CUAA's other health science programs, including Nursing, Athletic Training, and Health and Human Performance. The space includes a dedicated PA lab/classroom for lecture and skills practice and a state-of-the-art anatomy lab.
Strong leadership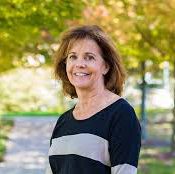 The program director of Concordia's Master of Science in Physician Assistant Studies program previously served as CUW's PA program director from 2017-2019.
Kazik led the Wisconsin campus' PA program through some of its most successful years to date. Graduates from the 2017, 2018, and 2019 cohorts all achieved a 100-percent first-time pass rate on the national certifying exam required for all PAs to practice in the field. The classes also achieved a 100-percent placement rate, with graduates earning jobs at major medical organizations across the country.
Kazik has a demonstrated history of success in her own professional life as well. She has more than three decades of clinical experience under her belt, having served in a number of Wisconsin-based hospitals and clinics throughout her professional career. In 2017, the Wisconsin Academy of Physician Assistants (WAPA) named Kazik "Physician Assistant of the Year." She took a step back from the profession in order to see the fledgling CUAA program through the accreditation process, and now plans to remain at the CUAA PA program until retirement while intentionally grooming the next Program Director to step into the role.
ARC-PA compliance statement
The ARC-PA has granted Accreditation-Provisional status to the Concordia University Ann Arbor Physician Assistant Program sponsored by Concordia University Ann Arbor. Accreditation-Provisional is an accreditation status granted when the plans and resource allocation, if fully implemented as planned, of a proposed program that has not yet enrolled students appear to demonstrate the program's ability to meet the ARC-PA Standards or when a program holding Accreditation Provisional status appears to demonstrate continued progress in complying with the Standards as it prepares for the graduation of the first class (cohort) of students. Accreditation-Provisional does not ensure any subsequent accreditation status. It is limited to no more than five years from matriculation of the first class.
The program's accreditation history can be viewed on the ARC-PA website.
— This story is written by Kali Thiel, director of university communications for Concordia University Ann Arbor and Wisconsin. She may be reached at kali.thiel@cuw.edu or 262-243-2149.
If this story has inspired you, why not explore how you can help further Concordia's mission through giving.