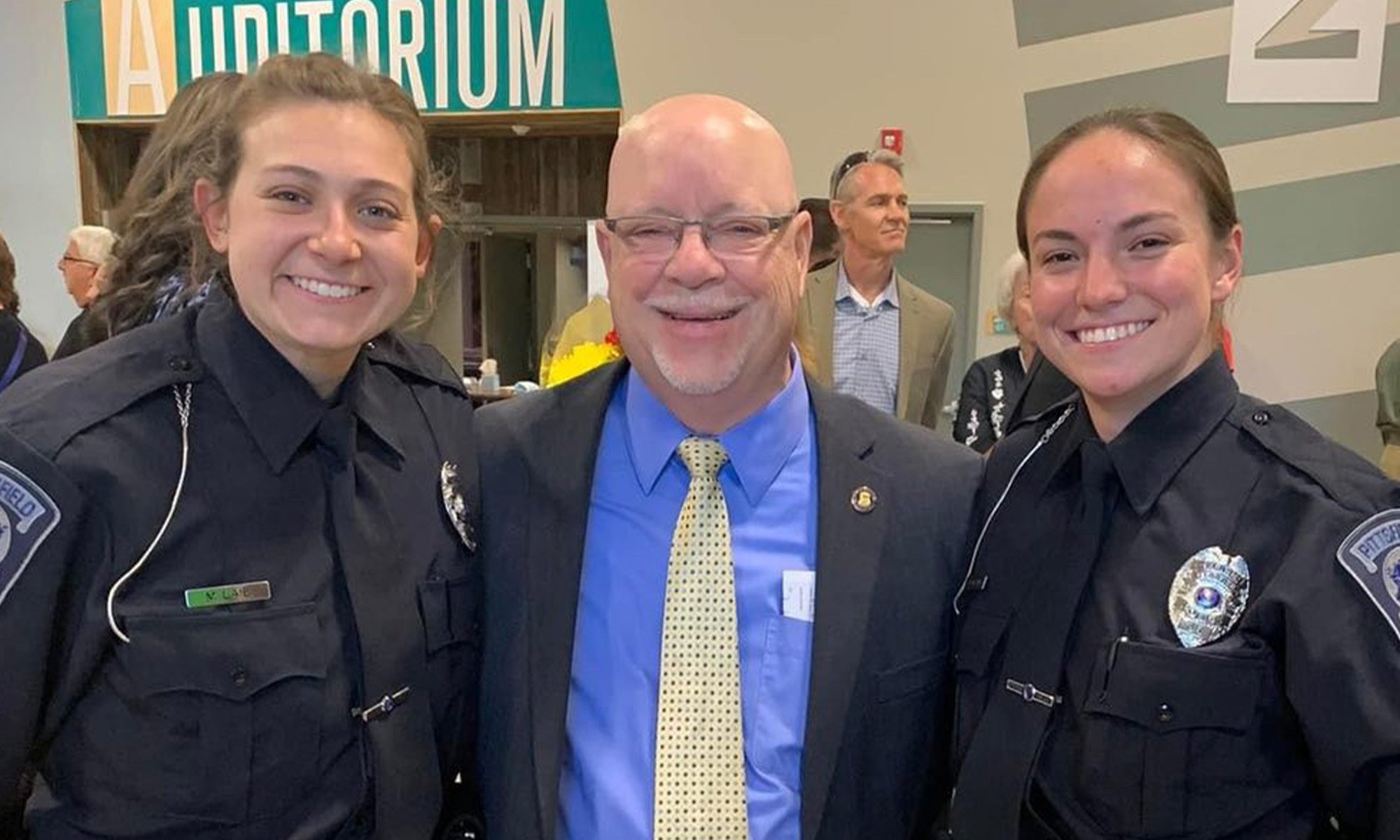 ---
On Friday, September 30, two Concordia University Ann Arbor alumni graduated from the Washtenaw Community College Police Academy.
---
Megan Laib ('20, '22) and Jennifer Miller ('22) were two of 41 members of the WCC Police Academy's graduating class, the largest group of recruits in program history. On May 31, 2022, Laib and Miller began their 18-week police academy training, which included 19 credits from WCC and over 820 hours of classroom and hands-on training.
Laib has not only shown her dedication through her work at the academy but she was also dedicated during her time at CUAA. She was also a softball player throughout her undergraduate years and was invited to return to campus even after her undergraduate experience to be the graduate assistant softball coach while she pursued a master's degree at CUAA.
Miller was also a student-athlete during her time at Concordia. She was a member of the women's lacrosse team and just graduated from CUAA in May 2022. In addition to graduating from the police academy this September, Miller also was given the Physical Fitness Excellence Award by her instructors.
Laib and Miller now hold positions with the Pittsfield Township Police Department. Both alumni were well respected by their peers and professors and there is no doubt that they will make fantastic police officers as they begin their work in the community.
Related: WCC Police Academy article and photo gallery
Inside the graduation ceremony
Photos from the graduation ceremony by Washtenaw Community College.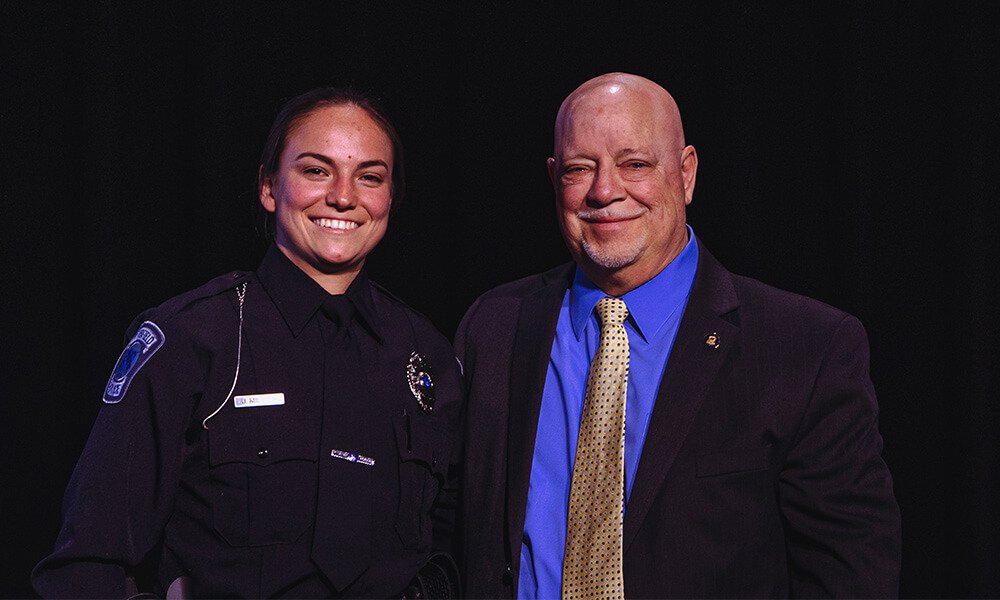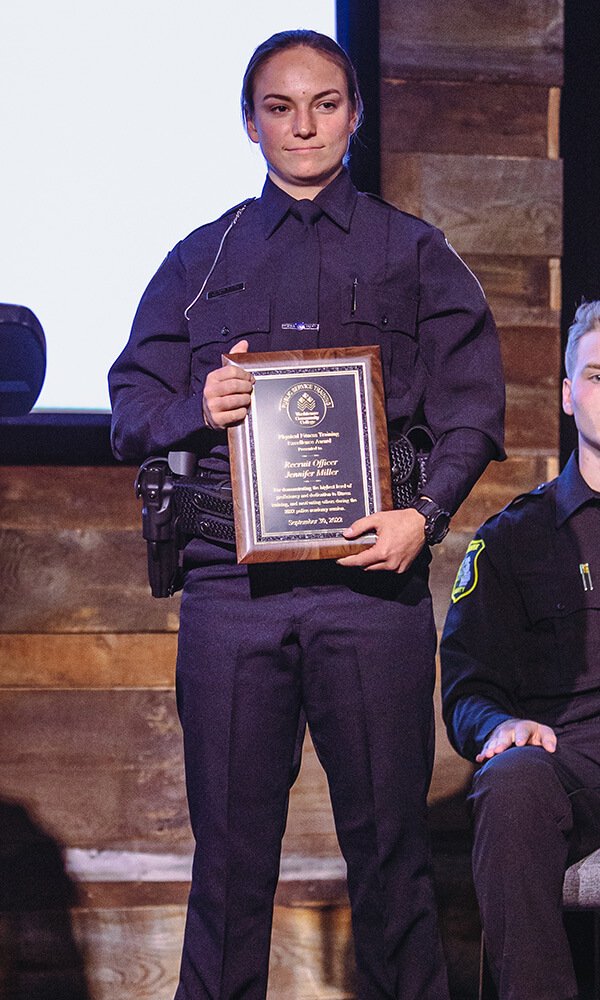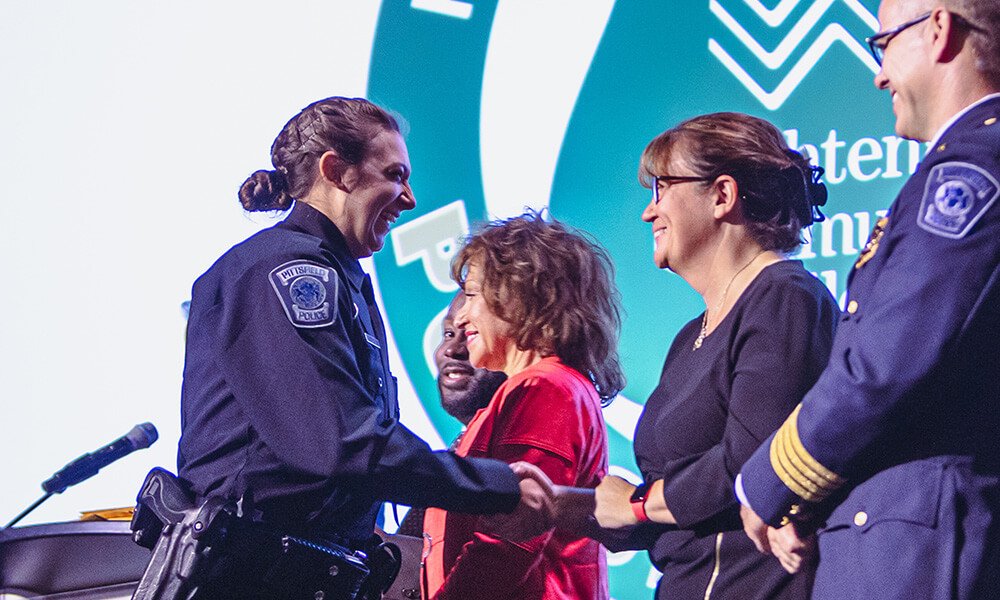 ---
Get started at CUAA
Concordia has an undergraduate program fit for those who wish to pursue a career in criminal justice. CUAA also offers a specialized program that allows students to receive a Bachelor of Science in Justice and Public Policy and a Master's in Organizational Leadership and Administration within four years.
---